Springtime flowers with Tokugawa roots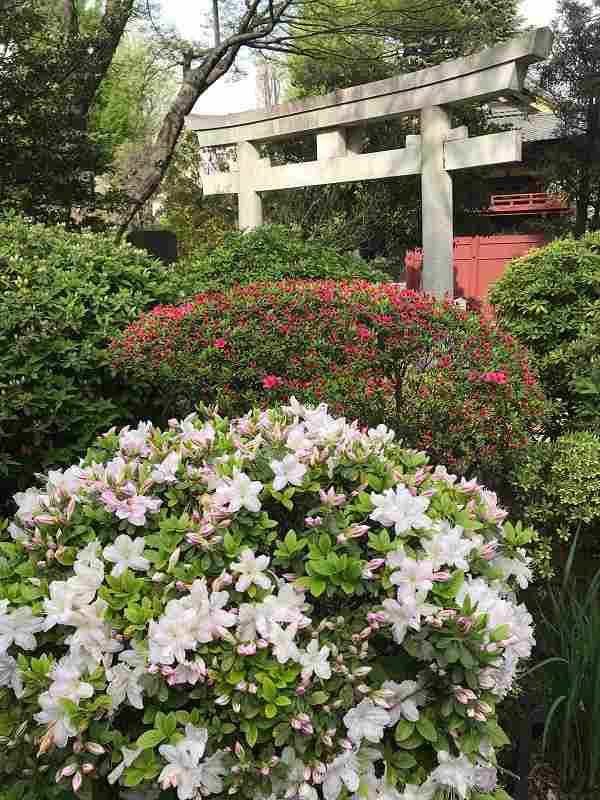 15:15 JST, April 30, 2022
Tokugawa Tsunashige (1644-1678) was the son of one shogun, the brother of two more and the father of yet another shogun. Although he never ruled Japan himself, he did leave at least one tangible legacy that is at its beautiful best at this time of year.
Tsunashige loved azaleas. He planted them on the grounds of his Edo home, which is now the site of Nezu Shrine in Bunkyo Ward, Tokyo. Each spring, the shrine holds a festival to celebrate the blossoming of the azaleas, which are particularly abundant on an eastward-facing hillside overlooking the rest of the shrine grounds.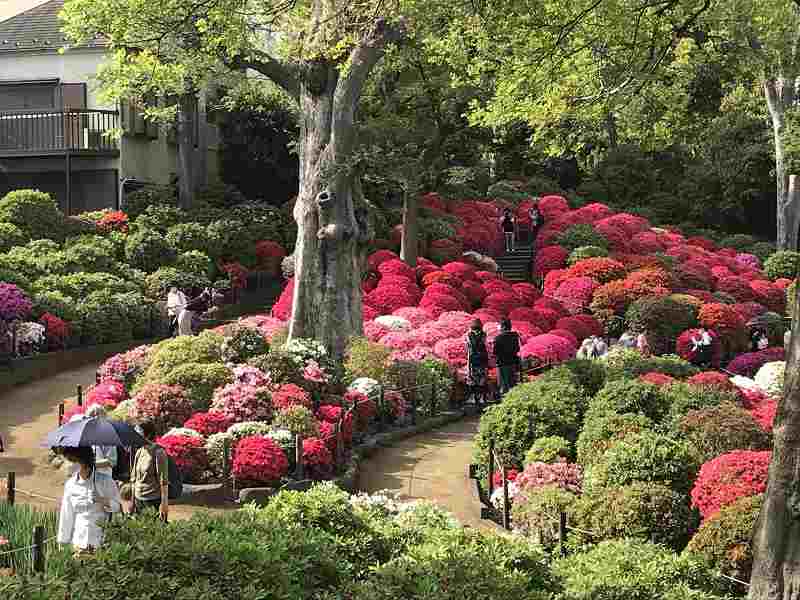 According to the shrine, there are about 3,000 of the flowering shrubs, representing about 100 different varieties. On the day of my visit earlier this month, many of the bushes were covered in pink, red, violet or white flowers, some large and some small. Other bushes had buds still waiting to open, and some had yet to produce buds at all. The variety of types means that each day's visit will likely be a little different from the last.
The festival officially runs through May 1, but many festive aspects — such as enjoying amazake (a sweet rice drink) or doing radio calesthenics among the blooms — have been canceled this year due to the novel coronavirus pandemic.
But visitors may still stroll the winding paths of the hillside azalea garden from 9:30 a.m. to 5:30 p.m. Garden admission is ¥300, except for elementary school or younger children, who get in free.
Other parts of the shrine grounds, including turtle and koi ponds and a collection of red torii gates forming a long outdoor corridor, are free to everyone.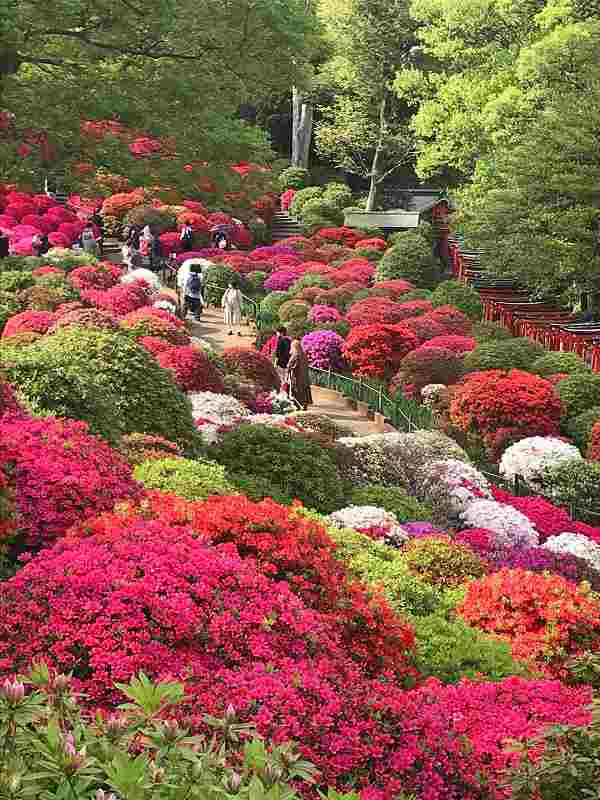 Nezu Shrine is a five-minute walk from Nezu subway station on the Chiyoda Line. For visitors who think traditional snacks are a must on festival days, the walk from the station takes one past Daigaku Imo Naricoma, a shop on Shinobazu-dori avenue that specializes in daigaku imo, lightly fried sweet potato chunks doused in syrup and black sesame seeds. If you want make a lunch of it, try La Viola, a cozy Italian place with outdoor tables in an alley on a side street one block off Shinobazu-dori near the station.
What is now Nezu Shrine traces its history back about 1,900 years. For most of that time it was at a different location in Sendagi, also in Bunkyo Ward. The shrine relocated to the former residence of the azalea-loving Tokugawa Tsunashige in 1706, after his son Tokugawa Ienobu (1662-1712) had become heir apparent to the title of shogun.
In a historical footnote, when Ienobu's mother gave birth to him at this site, the afterbirth was buried on the grounds. So not only do the beautiful flowers that emerge every spring owe their existence here to a Tokugawa, but at the molecular level they might still have some actual Tokugawa in them.