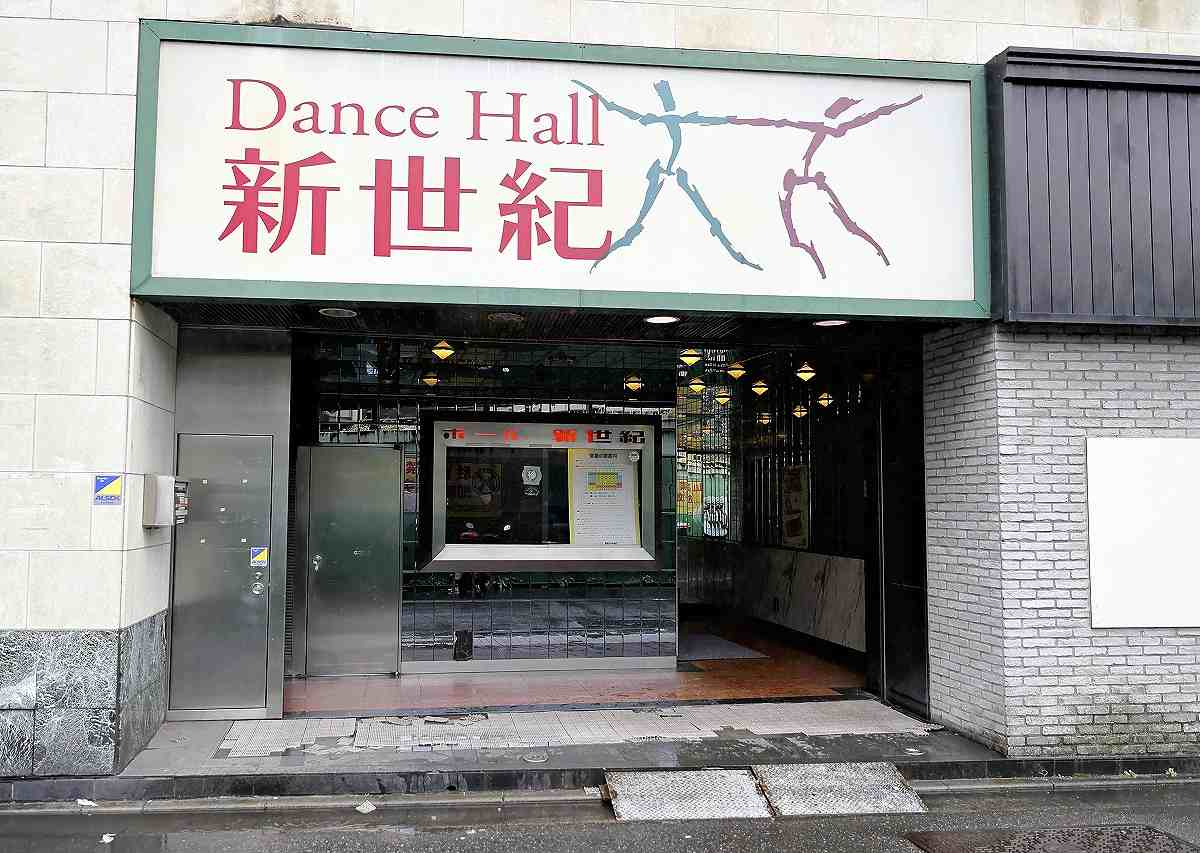 13:09 JST, November 6, 2023
Visitors to Dance Hall Shinseiki are greeted with gorgeous lights before they make their way downstairs to the dance floor where a disco ball glitters, and men and women in dressy outfits are dancing lively. The dance hall has been patronized by social dance enthusiasts for more than half a century.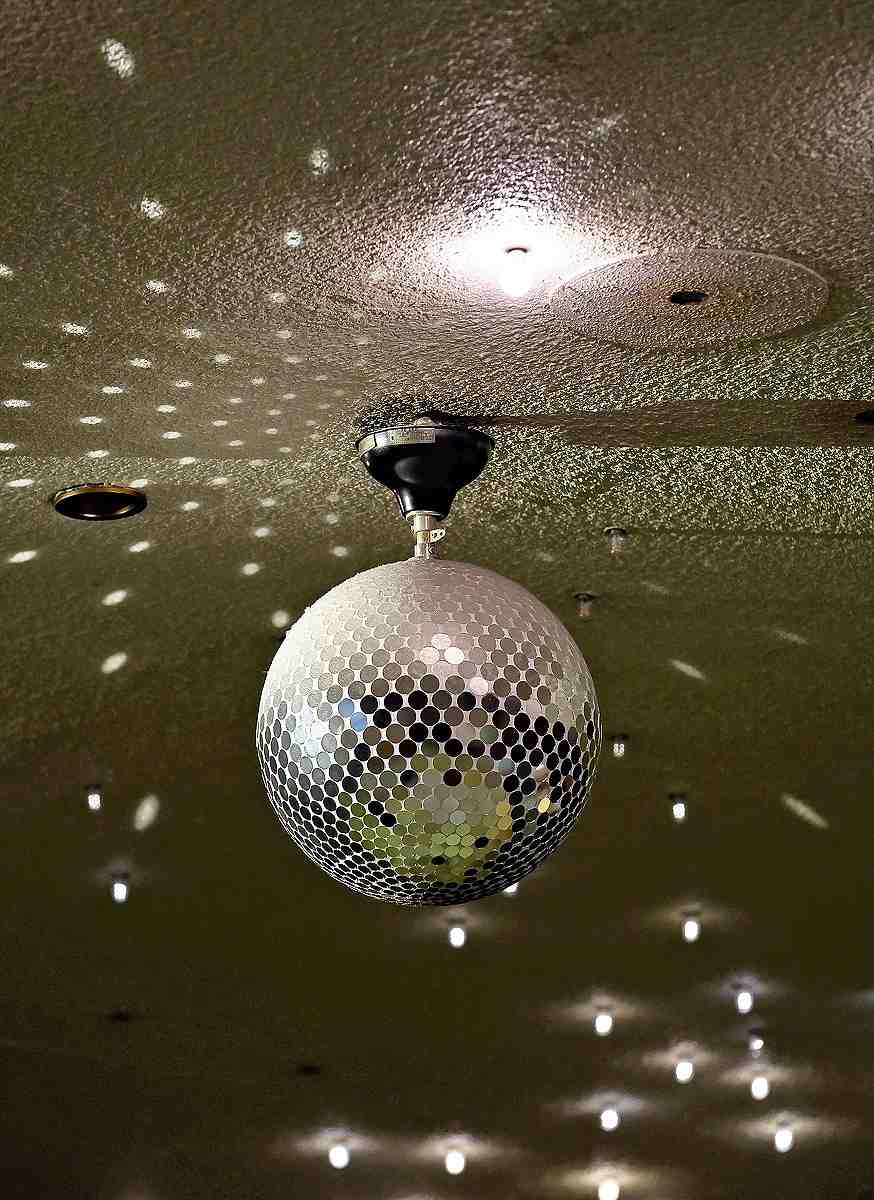 Measuring at about 330 square meters, its dance floor is said to be the largest in Tokyo.
An orchestra and chorus group played famous tunes from a variety of genres including jazz, tango and waltz on an elevated stage during my recent visit. I was fascinated by the hall's intriguing atmosphere, which was completely new to me.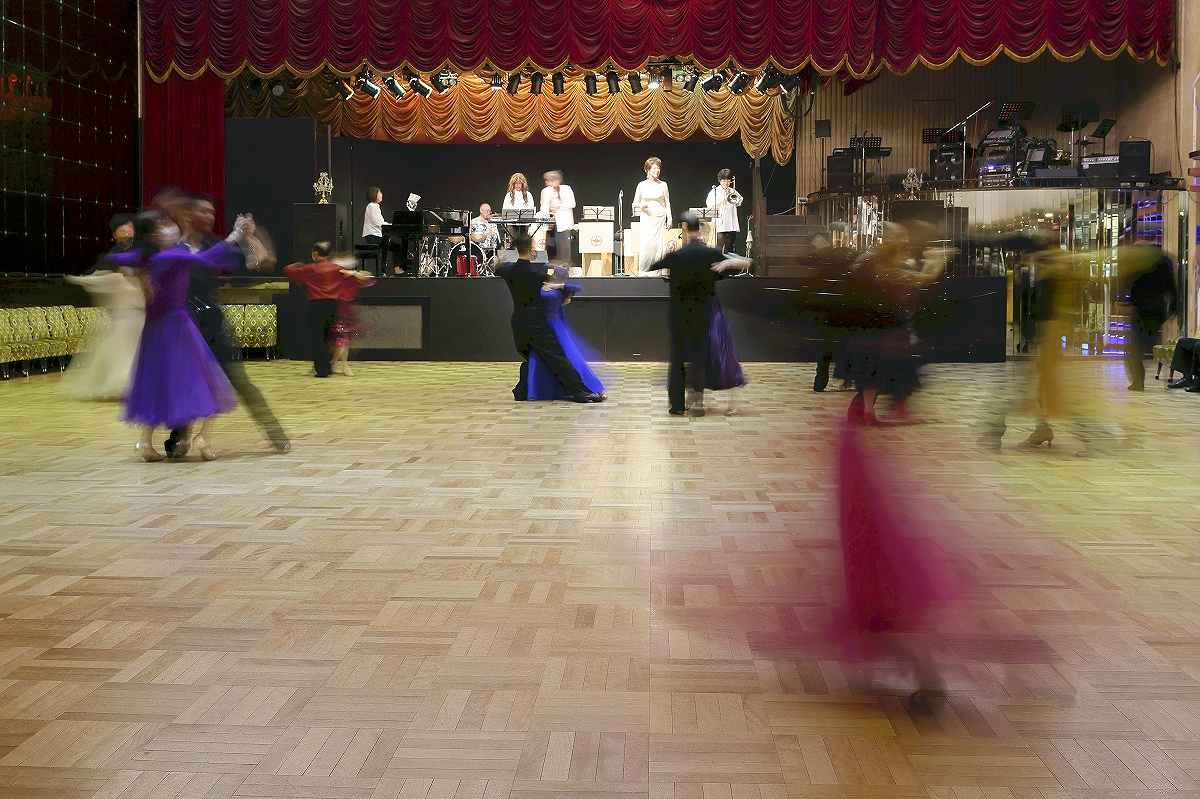 Sitting down at a bar counter, I noticed that the nearby seats were occupied by patrons taking a break from dancing. Women in elegant dresses and men in stylish outfits sipped their drinks while watching others dance.
"They are having a great time," I thought to myself. As the phrase "social dance" suggests, I felt like the entire hall functioned as a place to socialize.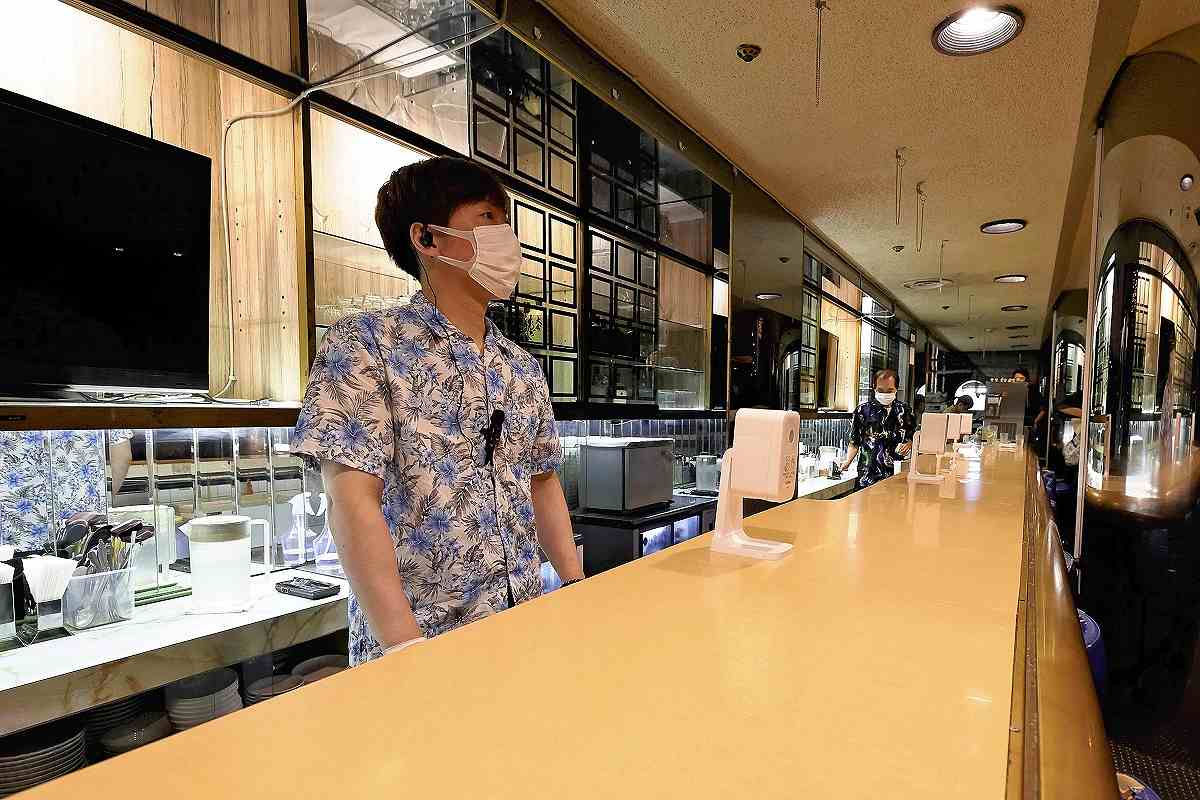 When social dancing was in its heyday during the post-war era in Japan, dance halls opened all over the country. Dance Hall Shinseiki started operations during the social dance boom in 1969.
While many halls have since closed due to a decline in the number of social dancers, Dance Hall Shinseiki has stood the test of time and is said to be the oldest large-scale dance hall in Tokyo today. Except for the stage and some other parts, most of the facility is said to be the same when it started operations.
"This hall is so spacious that people can dance without any constraint," said Hiroki Tanaka, a dance instructor who has been teaching for about 20 years. "It makes us instructors feel good too when teaching, and I suppose it helps students easily understand the joys of dancing."
Sandra, bandmaster of Sandra & Crystal Queens, which performed on stage during my visit, said with a broad smile: "This hall is spacious, and our music sounds great in it. It's great when we can create a sense of unity with the people dancing here."
Here at Dance Hall Shinseiki, visitors can step to the beat of elegant music with a nicely dressed-up partner. It may be a secret paradise for adults who need to play their respective roles at work or home in their daily life.
Happy with my visit, I left the hall with slightly rhythmic steps.
Dance Hall Shinseiki
Address: Daini Oshima Building, 1-1-14, Negishi, Taito Ward, Tokyo. (Front desk on third floor)
Access: 1-minute walk from the south exit of JR Uguisudani Station, 6-minute walk from Iriya Station on the Hibiya Line
Memo: Open noon-8 p.m. (7 p.m. on Mondays). Occasionally rented out as an event venue.
Add TheJapanNews to your Google News feed.