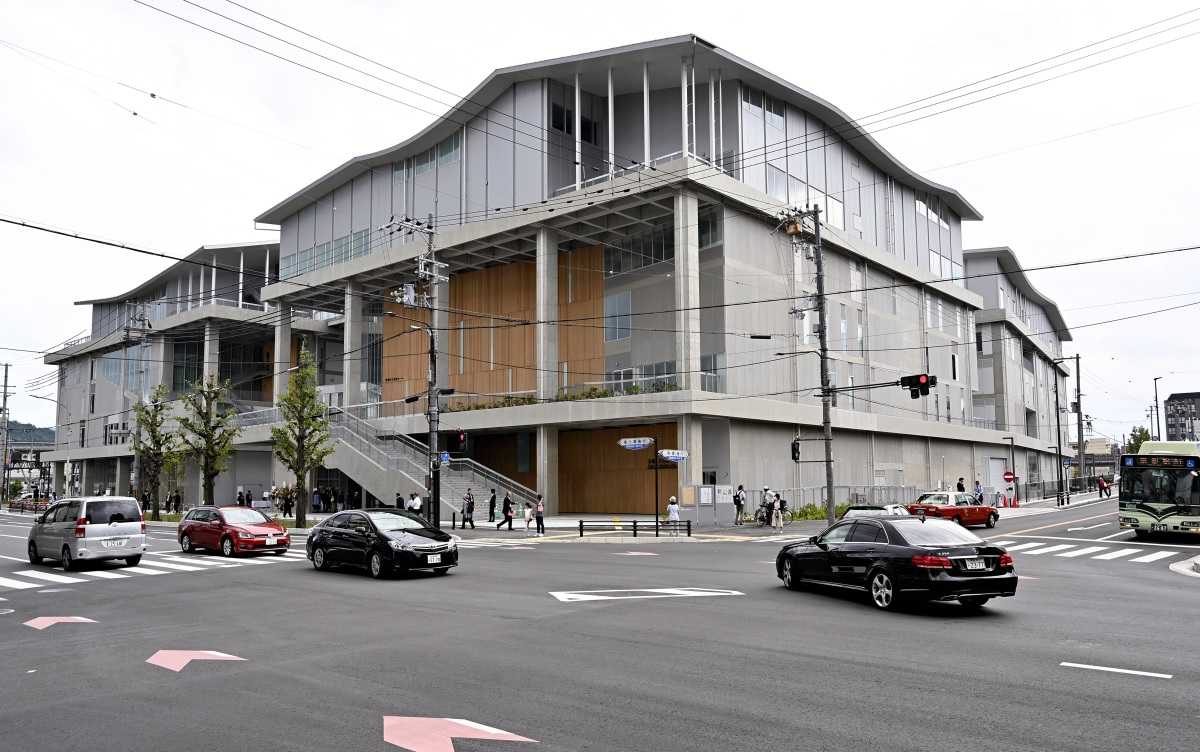 13:19 JST, October 14, 2023
KYOTO — Kyoto City University of Arts was relocated to the northeastern side of JR Kyoto Station from an outlying area of Kyoto on Oct. 1. While the station is a gateway to the old capital, shops around the station are shuttering and the population there is aging. The Kyoto municipal government expects the new campus will help revitalize the area.
Founded in 1880 as the Kyoto Prefectural School of Painting, KCUA is the country's oldest university of arts. It has two undergraduate departments — the Faculty of Fine Art and the Faculty of Music — as well as graduate schools, and about 1,000 students study at the university. Due to the aging facilities on the university's Kutsukake campus in Nishikyo Ward, Kyoto, construction of a new campus was started in Shimogyo Ward in 2021.
The municipal government is positioning the relocated university as a new landmark to make Kyoto more attractive as a city of art and culture. The relocation has already prompted other developments around the station. For example, it was decided that a cooking school would open near the station, and global artist group TeamLab now plans to open a museum on the station's southeastern side.
The new roughly 3.5-hectare campus has 10 buildings, including an auditorium that can hold 800 people, a gallery for cutting-edge art and a library. There is also a public square where students and locals can interact and a street open to all, aimed at making the university an ideal spot for people to connect.
Add TheJapanNews to your Google News feed.