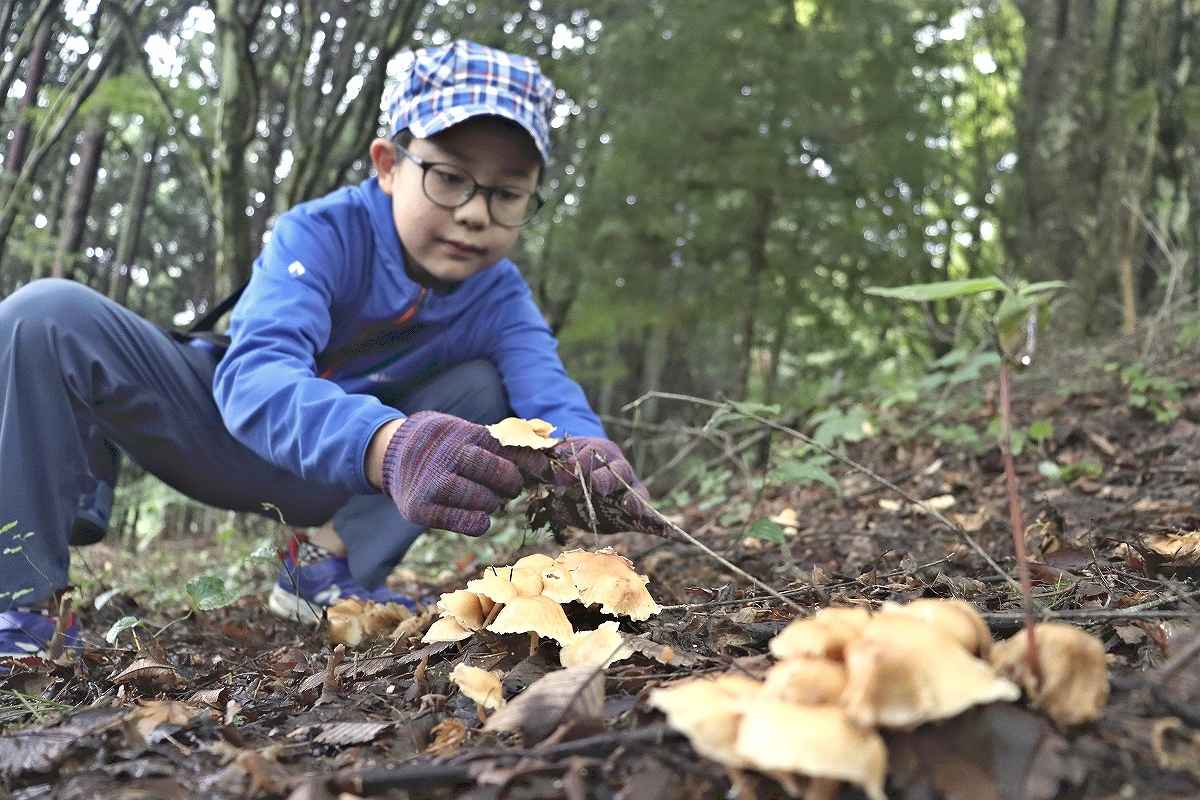 13:07 JST, October 11, 2023
MINAMI-ALPS, Yamanashi — An event to become familiar with mushrooms in forests during autumn was held on Sept. 23, Autumnal Equinox Day, at a visitor facility in Minami-Alps, Yamanashi Prefecture. Children participating in the event fervently looked for mushrooms growing in various places, such as on the side of the walking path or at the base of a tree.
The mushroom event was organized by visitor facility Ecopa Inagako for participants to learn about the diversity of mushrooms, such as their different colors and shapes, and the roles they play in forests. Seven people split into three groups — made up of elementary school students and their parents from within the prefecture — participated in the event.
The groups walked around the forest near the facility and Lake Minami Inaga. Facility director Mitsuaki Ogata, 36, pointed out mushrooms growing in the wild and explained their names and characteristics. For example, Russula mushrooms with a red cap facilitate the growth of plants around it, while light brown Gymnopus dryophilus mushrooms with a thin stem play a role in decomposing dead leaves. After listening to the explanation, the children excitedly looked for mushrooms. They lined up the over 20 types of mushrooms they collected and carefully examined the conditions and colors of the undersides of the mushroom caps.
"I was able to see many mushrooms that I did not know and learn about them. If I find mushrooms while hiking on a mountain, I would like to identify them on my own," Yuichi Kurasawa, 11, a sixth grader from Fuefuki, said with a smile.
Add TheJapanNews to your Google News feed.