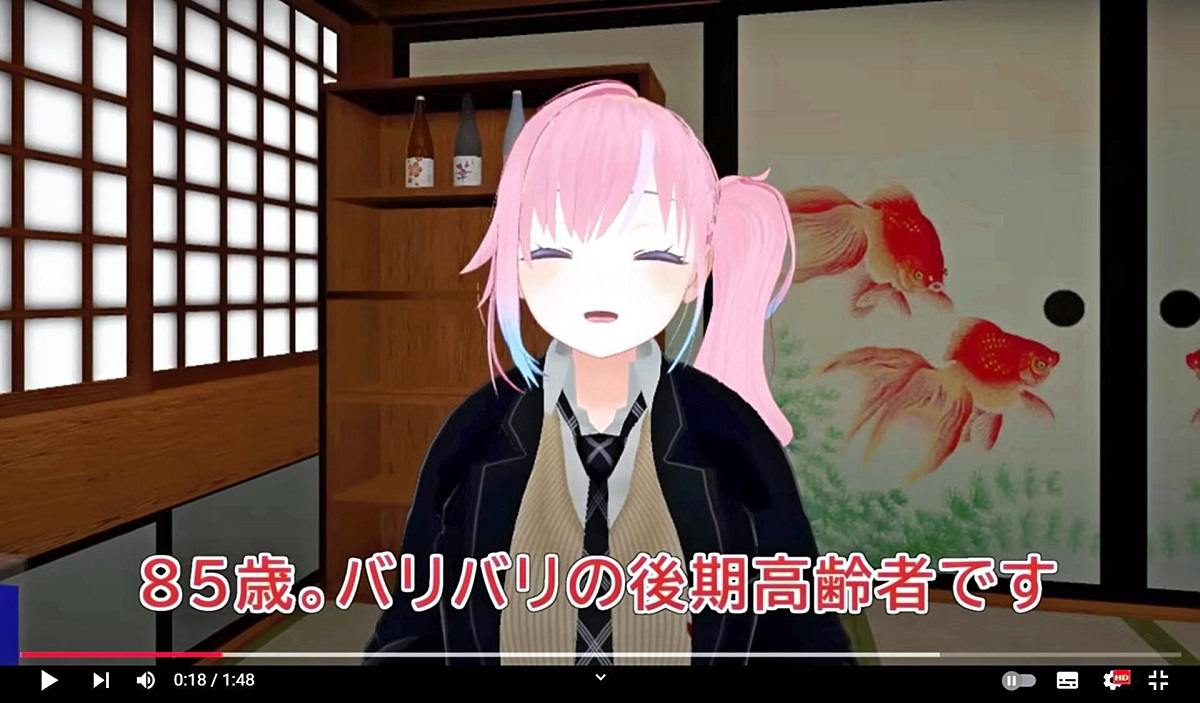 10:43 JST, September 30, 2023
MIHARA, Hiroshima — An 85-year-old VTuber, or virtual YouTuber, who speaks in a Hiroshima dialect, has posted more than 100 videos and has accumulated nearly 1 million views.
Hiroko, who lives in Mihara, Hiroshima Prefecture, was inspired by her 29-year-old grandson and began posting videos at the end of last year. The avatar she uses is a pink-haired girl wearing what looks to be a high school uniform. She said she chose that avatar because she was not able to just focus on being a student for very long.
In her videos, Hiroko talks about what she eats and about her daily life, but her most popular videos are of her giving advice.
Viewers seek advice, for example, "I'm worried about the future and don't know what to do" and "I can't focus on studying for entrance exams." Hiroko told one person: "Life is long. There's no point in worrying." She told another: "Since I had to take my baby brother with me to elementary school, I was barely able to study because he would cry all the time. I'm jealous that you're able to spend time studying."
After listening to her advice, many viewers have left such comments as "She's incredibly convincing" and "I'm about to cry."
Add TheJapanNews to your Google News feed.