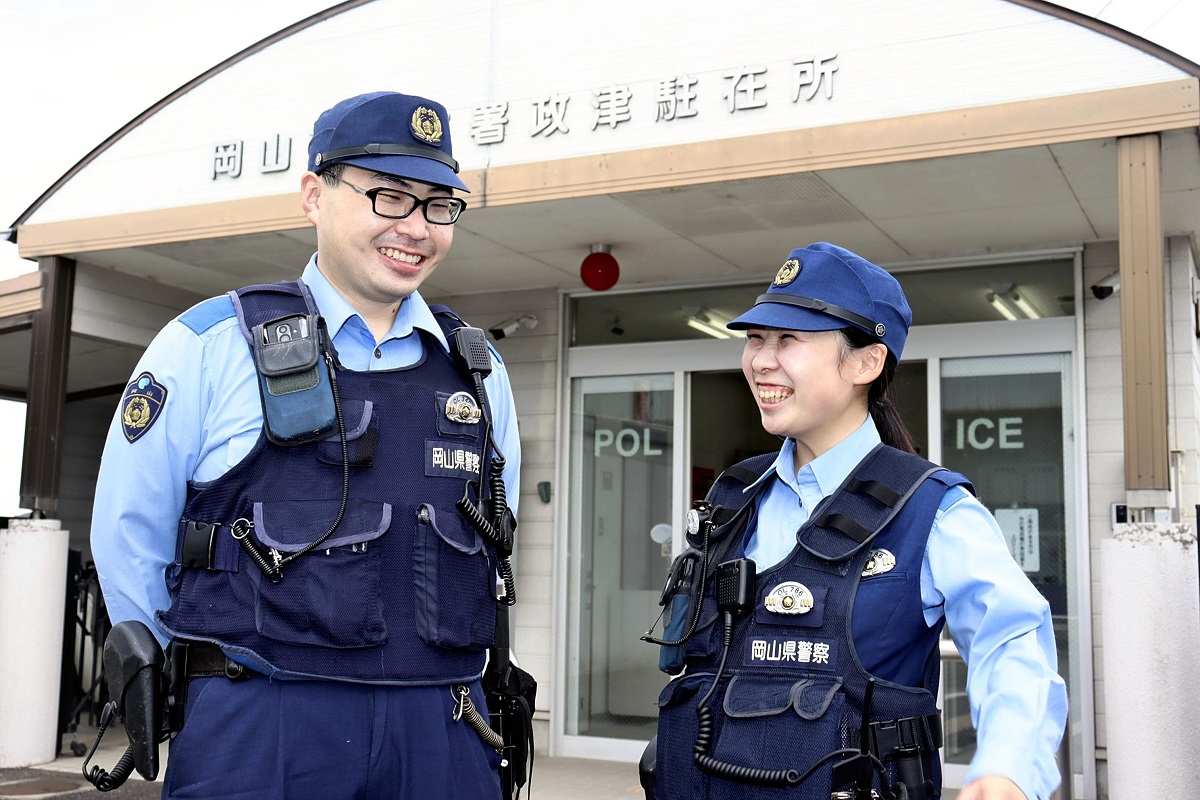 11:33 JST, September 23, 2023
OKAYAMA — A couple began working side by side at the same residential police box in Okayama in March this year. Since such police boxes are usually located away from the central area where officers live and work, it used to be rare for a couple to be allowed to work together. These days, such police boxes can be found even in other prefectures.
The Okayama prefectural police aim to increase the number of these types of workplaces to help improve the work-life balance of police officers.
At the Masatsu residential police box in Okayama, Takanari Miyoshi and his wife Kaori, both 27-year-old sergeants, share the duties in serving about 3,000 households. They support each other in their duties such as patrolling their assigned areas.
Both musicians, they met as members of the prefectural police band and were wed in June 2021. However, they had conflicting schedules and became concerned they would end up spending more time apart than together, so Takanari put in a request to be assigned to the same police box as his wife.
At a crime prevention workshop for children, they performed songs for children, with Takanari on the tuba and Kaori playing the horn, their preferred instruments. Some of the children who saw them getting along so well with each other said they wanted to one day join the police force.
Since the general public tends to avoid the police profession — mainly because of the numerous transfers — residential police boxes at which couples can work together are expected to be one solution to that problem.
"We'd like to make sure our disagreements as a couple do not impact our jobs, and work well together both at home and at the office," Kaori said.
Add TheJapanNews to your Google News feed.