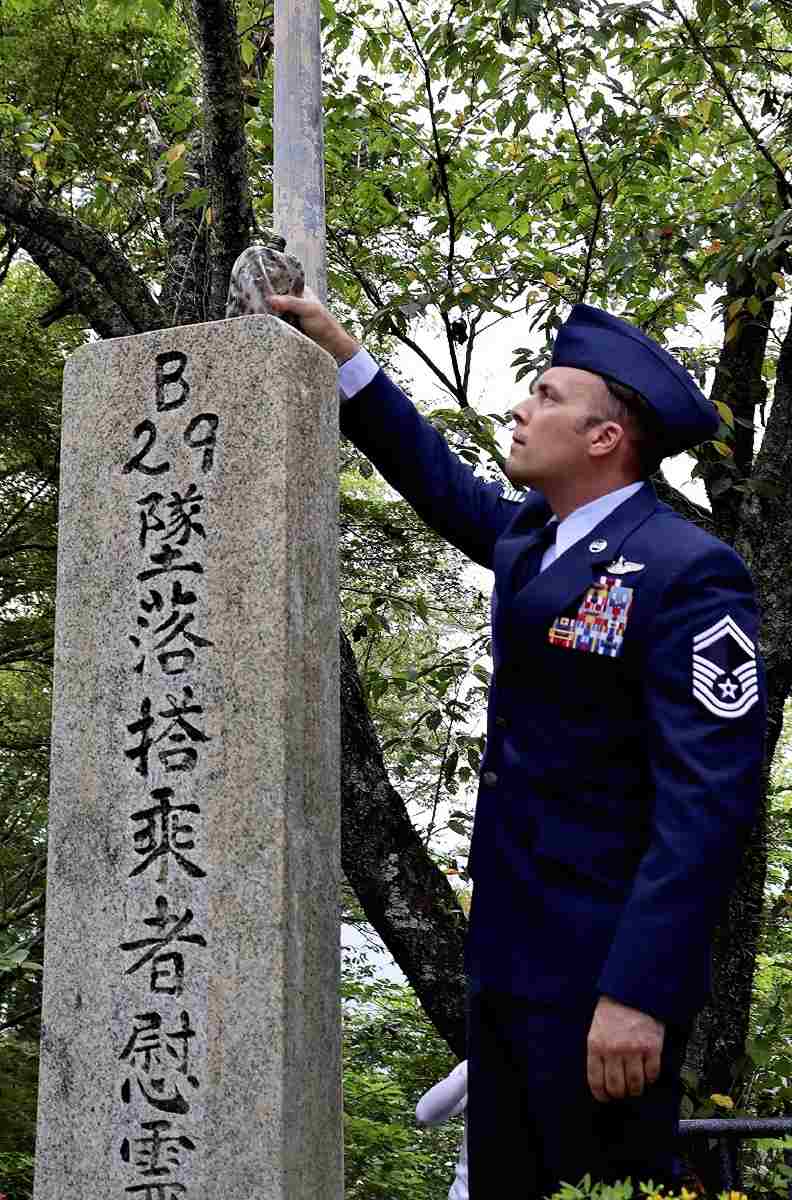 12:00 JST, July 12, 2023
SHIZUOKA — A Japan-U.S. joint memorial service was held on June 24 at the summit of Mt. Shizuhata in Shizuoka to mourn the victims of the Shizuoka air raid in World War II and the crew of two B-29 U.S. bombers who crashed and died.
The city of Shizuoka was bombed by the U.S. military from the night of June 19 to early the next morning in 1945, mainly in its downtown area, killing approximately 2,000 civilians. Two B-29 U.S. bombers crashed during the raid, killing 23 U.S. soldiers.
This year's joint memorial service was the 51st, attended by about 100 people from the U.S. military, Self-Defense Forces and local community. Participants observed a moment of silence and offered bourbon brought by the U.S. military to a cenotaph.
Hiroya Sugano, an 89-year-old doctor from Shizuoka who has organized the memorial service since 1972, said: "I hope this memorial service will be the first step toward world peace. I want to continue to hold this event in the future."
Add TheJapanNews to your Google News feed.