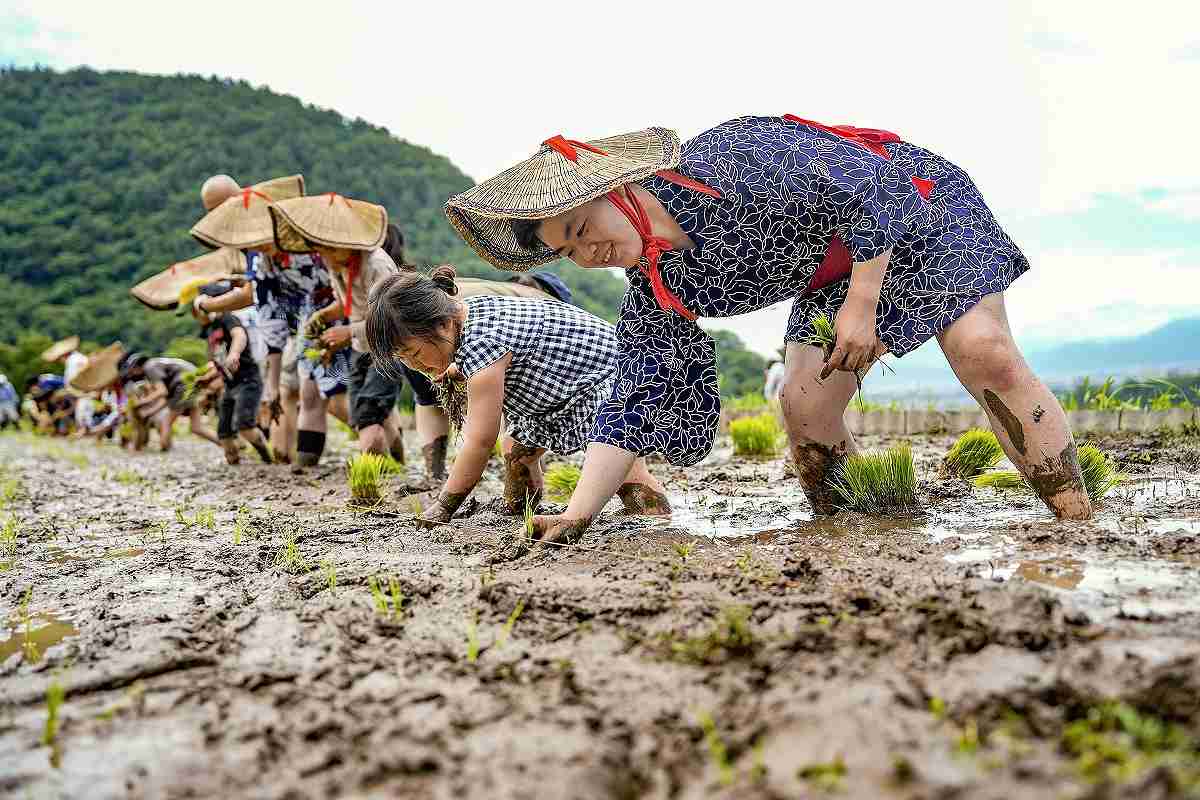 11:30 JST, June 5, 2023
KAI, Yamanashi — Eight Kofu First High School students planted rice seedlings with local elementary school students to help promote the appeal of the Goryo terrace-style rice fields in the Kamezawa area of Kai, Yamanashi Prefecture, on June 3.
According to an organization working to conserve the terrace-style rice fields and other groups, the land is said to have been given to farmers in the early years of the Edo period (1603-1867) by the shogunate. However, in recent years, cultivation has been discontinued as a result of the aging population.
The students are said to have worked to promote the history and picturesque landscapes that form the area over the past two years after learning about the situation.
About 100 participants were on hand for the recent rice planting event. The high school students, dressed as young female rice farmers, taught children the basics of planting rice as they immersed themselves ankle-deep in the mud and enthusiastically planted seedlings.
The students intend to use the harvested rice to make and sell onigiri rice balls, the profits from which will be donated to the conservation organization.
"To protect the precious terrace-style rice planting culture, we want to keep working with the community to promote it," said an 18-year-old third-year student from the high school.
Add TheJapanNews to your Google News feed.