Kanagawa: 145-Year-Old Fujiya Hotel Fuses Japanese-, Western-style Architecture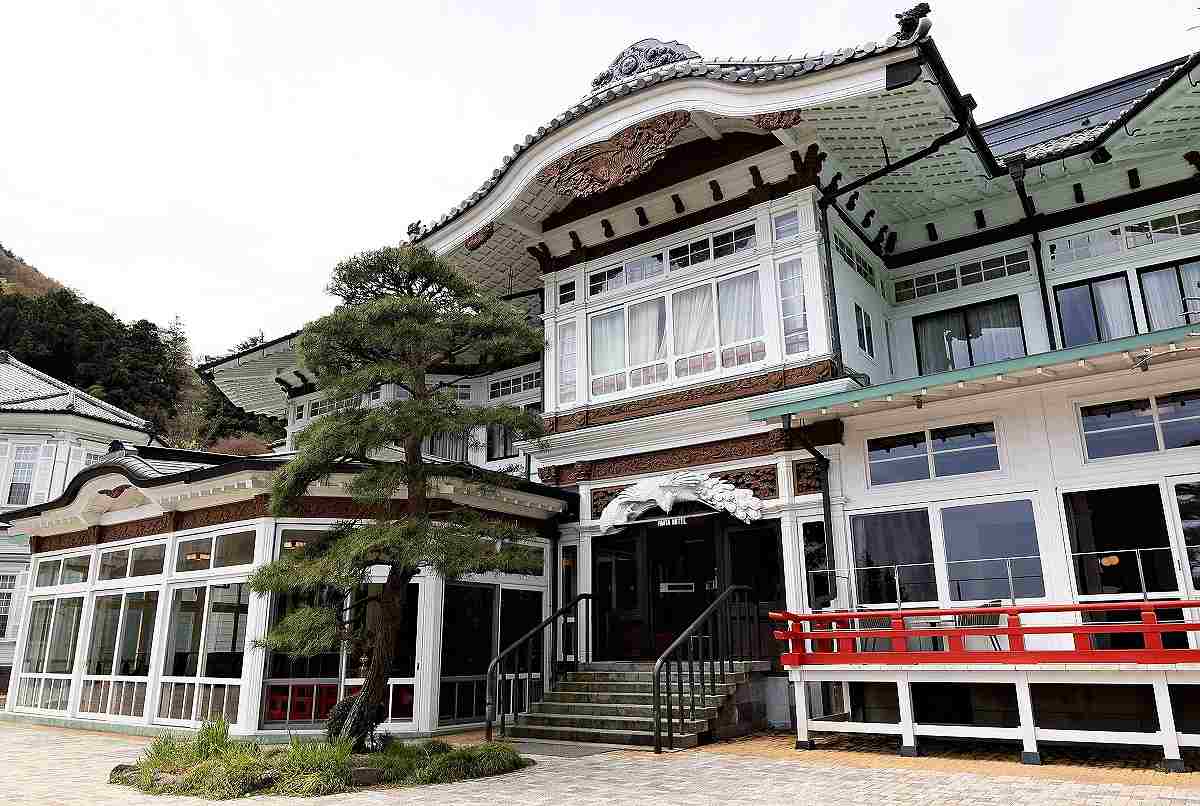 15:00 JST, May 10, 2023
HAKONE, Kanagawa — Japan's first full-fledged resort accommodation, the Fujiya Hotel, was established in 1878 and sits along National Highway Route 1 in the Miyanoshita area, known for forming part of the Tokyo-Hakone Intercollegiate Ekiden course.
The main building — the hotel's "face" — was constructed in 1891 and features a tiled roof, revolving doors and carvings of eagles and phoenixes that evoke a "dragon palace" from a popular children's picture book.
Other buildings include the refined Western-style Comfy Lodge & Restful Cottage buildings constructed in 1906, a Japanese-style dining room building built in 1930, and the Flower Palace, which was completed in 1936. Each building is a government-designated tangible cultural property.
"Buildings constructed in the Meiji and Showa eras contribute to the [hotel's] unique atmosphere," said Kaori Suzuki, an employee in charge of the hotel's public relations. "The fusion of Japanese and Western styles is key."
The hotel's third president, architecture buff Shozo Yamaguchi, helped design the dining room building, which houses Main Dining Room the Fujiya. The ceiling exhibits a style commonly found in temples and shrines and features 636 paintings of alpine plants, while the walls are carved with multiple tigers and monkeys, among other subjects.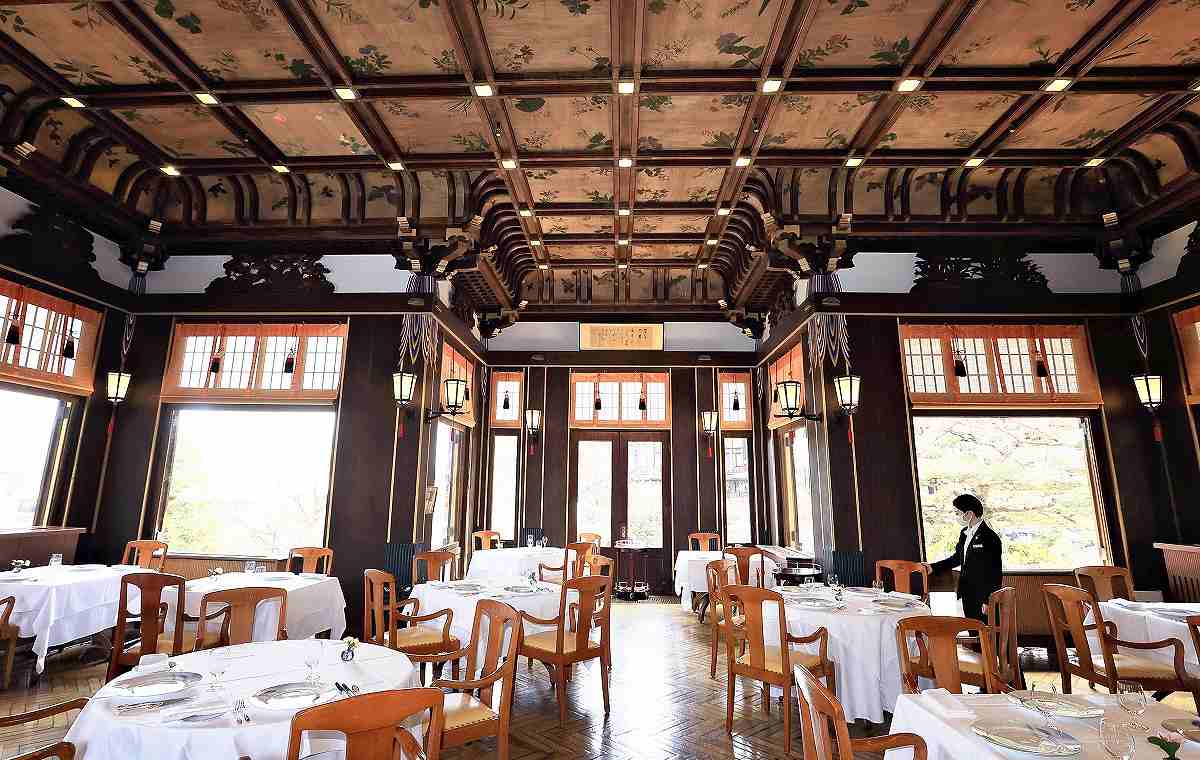 A carving of a demon-like face at the base of a pillar that is said to watch over the hotel's staff is thought to be modeled after Yamaguchi.
The hotel has welcomed many prominent figures during its 145-year history, including Helen Keller, John Lennon and the legendary comedian Charlie Chaplin. The nearby Photograph Studio S.Shima, which opened the same year as the hotel, has captured images of such guests down the years.
"The first-generation owner [of the studio] was a pioneer who began working on photography when it was still unfamiliar to most people," said Koji Shima, 61, the studio's fourth-generation owner.
Shima said he is skilled at making sepia-toned photos that evoke the nostalgia-inducing atmosphere of the Miyanoshita area.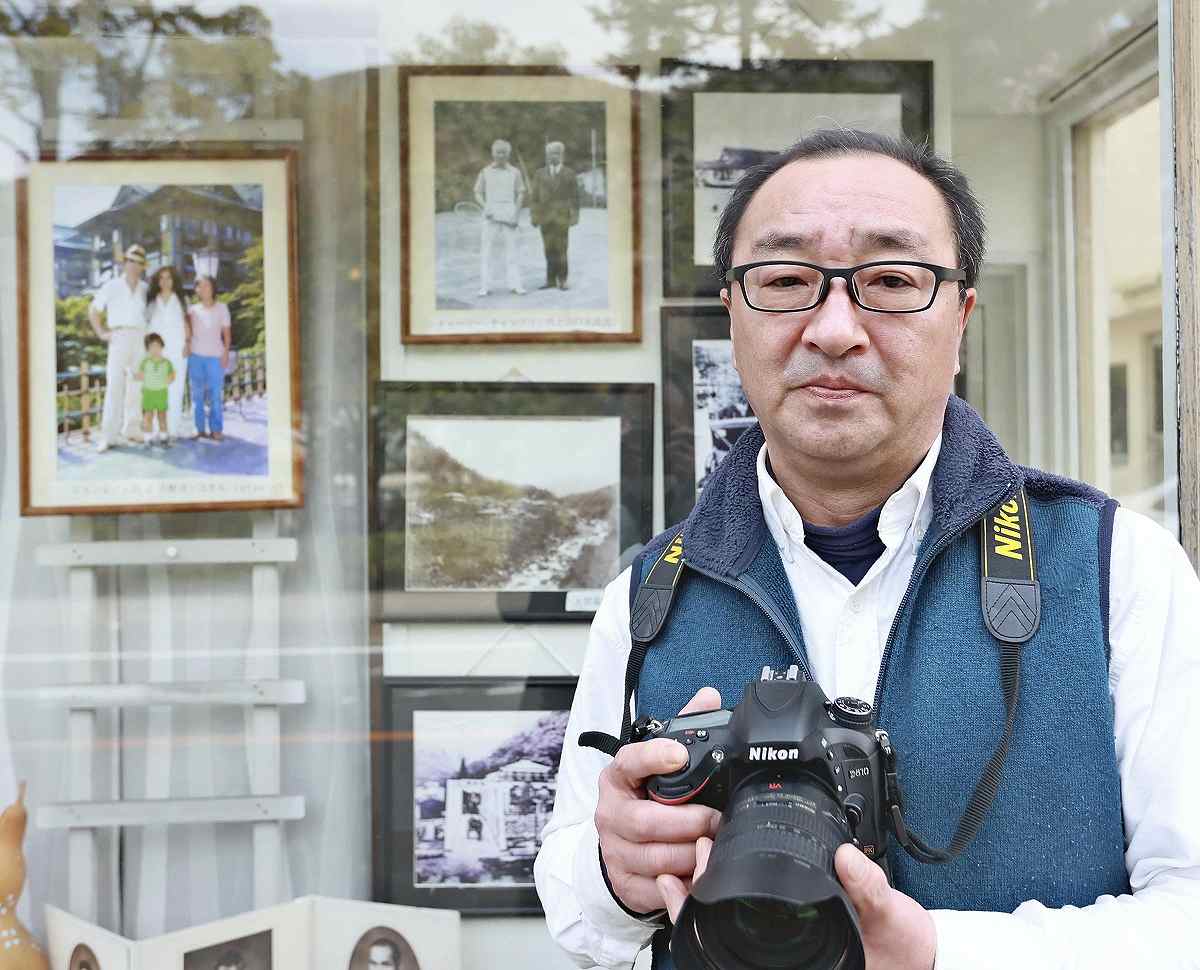 The Flower Palace houses the Fujiya Hotel Museum, which displays such items as a chronological display and photos of old buildings and distinguished guests. Visitors can also learn about the history of Hakone, a popular tourist destination. The museum welcomes everyone, whether hotel guests or not, and is an ideal spot to spend time at when visiting the area.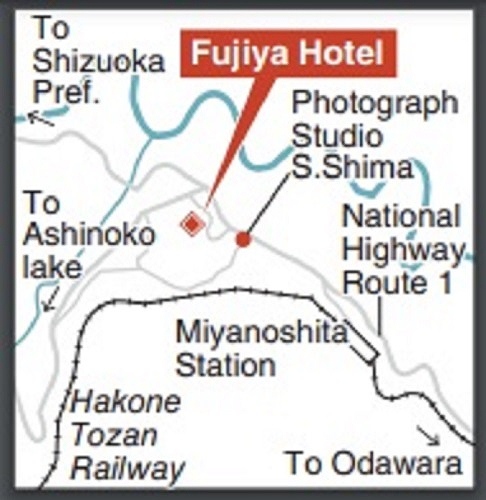 Fujiya Hotel
Address: 359 Miyanoshita, Hakone, Kanagawa Prefecture
Access: Seven-minute walk from Miyanoshita Station on the Hakone Tozan Railway
Note: The Fujiya Hotel Museum is open from 7 a.m. to 9 p.m. Admission is free.
Add TheJapanNews to your Google News feed.