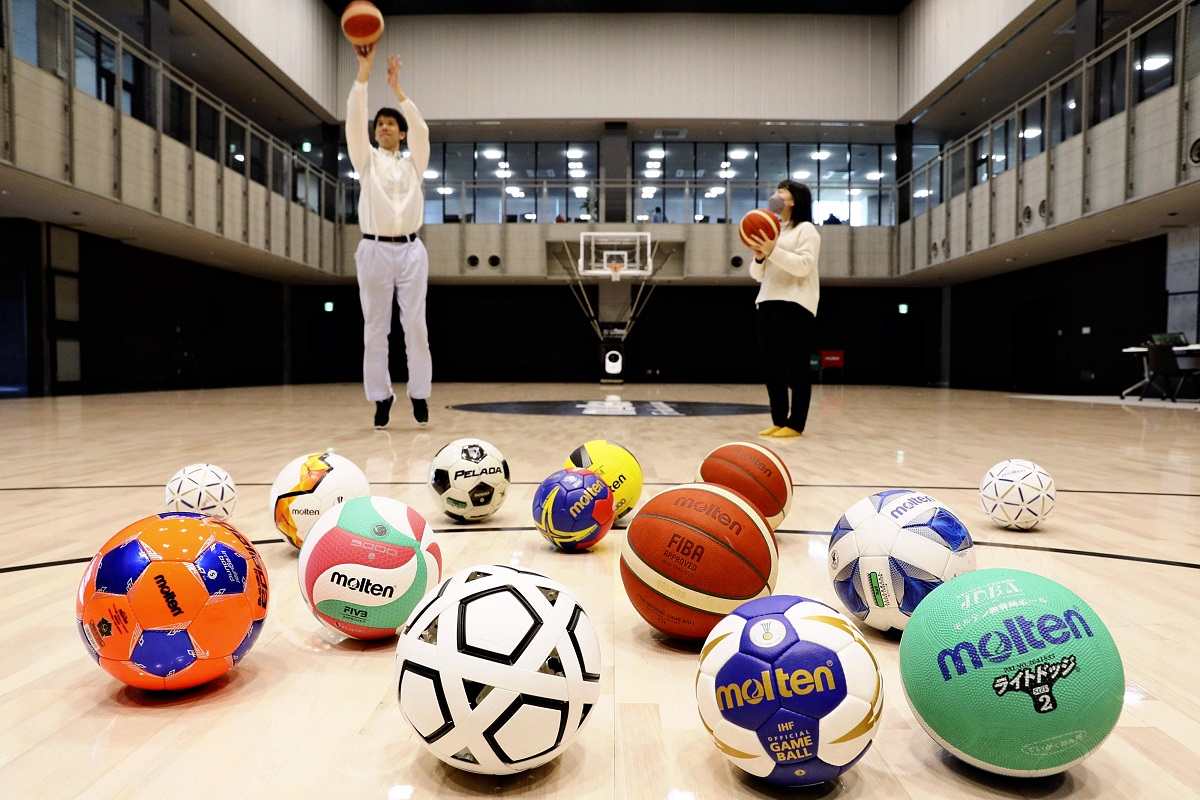 17:00 JST, April 29, 2023
HIROSHIMA — Molten Corp. and Mikasa Corp. are ball manufacturers holding a large share of the global market, and both are headquartered in Hiroshima, where the G7 summit will be held in May.
Not many people know that Hiroshima is well-known for its balls, which are used for international competitions such as the Olympics and World Cup. The history dates back about 300 years ago.
Last November, Molten completed its new headquarters with a research and development facility in Nishi Ward. About 200 people work in the building, named "molten [the Box]."
A major feature is that the building has a basketball court for testing prototypes. Employees in charge actually shoot balls to check how they feel and further enhance their performance for commercialization.
Among ball manufacturers that have their own factories, Molten is the largest in the world, developing and producing 500 types of balls in Japan alone. The company has a 65% share of the domestic market for the production of volleyballs, soccer balls, basketballs and handballs, and approximately 10% of the global share.
The performance requirements for balls vary greatly depending on the sport.
Basketballs need to be easy to grasp so they do not slip out of the hands due to sweat, while soccer balls must not absorb water to keep a stable trajectory.
Molten is highly regarded on the international stage, where technical capabilities to meet these strict requirements are tested.
Molten's basketballs have been used as the official game ball at 10 consecutive Olympic games, from the 1984 Los Angeles Games to the 2020 Tokyo Games that was held in 2021. Molten's soccer balls have also been chosen as the official ball in UEFA Europa League, where the world's most powerful clubs compete.
"We have made balls that can fully bring out the players' abilities. It may be a niche field, but we will continue making efforts to be number one," said Shintaro Nakamori, 56, a Molten employee.
Synonym for volleyballs
Mikasa is so widely recognized it is almost a synonym for volleyballs. The company had already produced rubber products and dodgeballs before World War II. Molten was founded in 1958 by former Mikasa employees.
Mikasa's volleyballs were first used in the Olympics at the 1964 Tokyo Games, and have been used in almost every Olympics since then. In the All Japan High School Championships, both Mikasa and Molten have provided the official game ball on alternate occasions.
Mikasa's balls are also well known as official beach volleyballs and water polo balls for international competitions and tournaments.
Side job for samurai
These world-leading ball manufacturers have their origin in "Hiroshima needles," a traditional local product.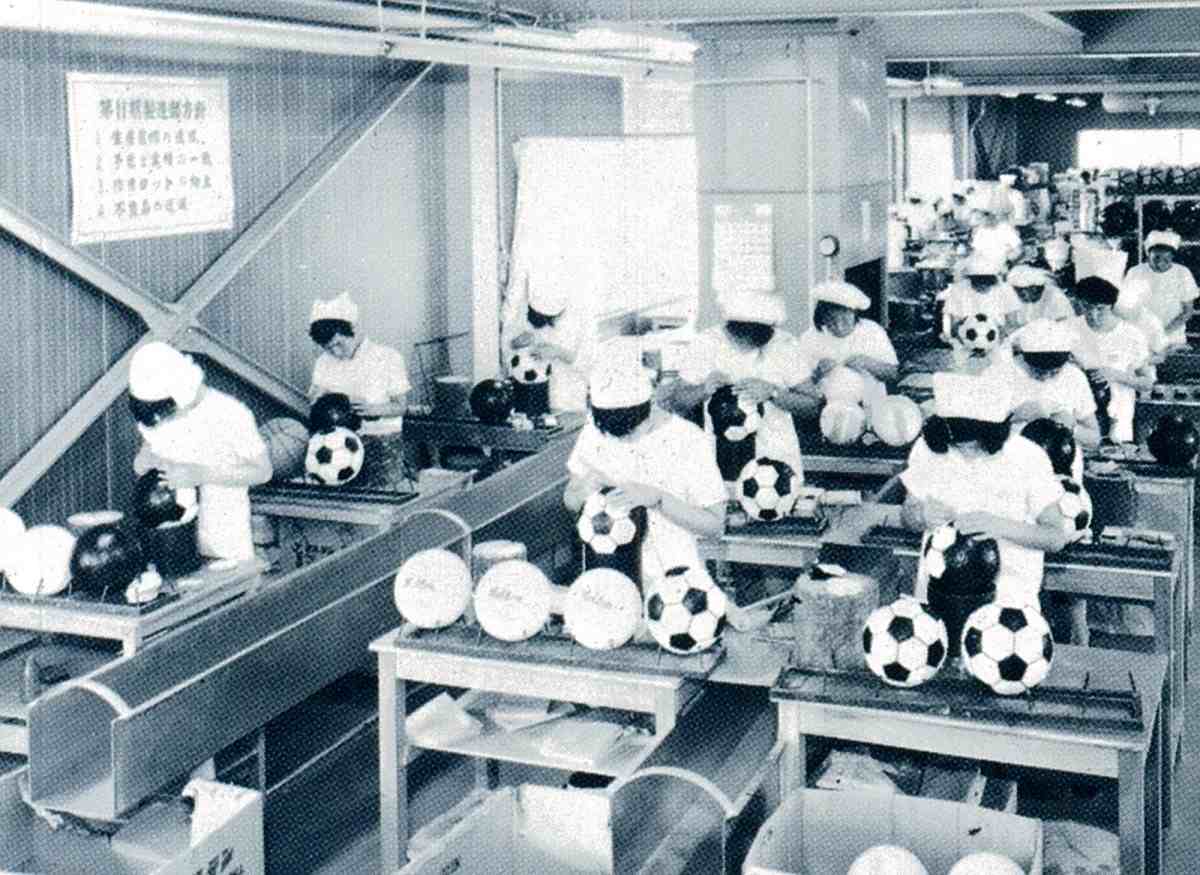 It is said that the production of Hiroshima needles was at first a side job for samurai who were serving the feudal lords of the Hiroshima domain. From the end of the 19th century, mechanization progressed, and the business grew to become a major industry in Hiroshima. It was further developed during the Korean War. This was because of a sharp increase in demand for needles to mend clothes damaged on battlefields and the substantial growth in their export.
Junko Kayashige's family ran a needle factory in what is now Nishi Ward.
"My father used to say, 'As many needles as we made, we sold,'" said the 84-year-old.
Importing raw rubber also took off using freight transport that was returning from needle export destinations. Sewing the rubber with needles by hand to make balls developed into today's ball manufacturing industry.
Although most balls are made without stitches these days, needle production did not decline. Hiroshima Prefecture still maintains the nation's top position in needle production volume.
Balls always receive plenty of attention in important games and matches on the world stage. They symbolize not only athletes' commitment with sweat and tears, but also the history of Hiroshima.
Extend your trip!
Mazda Stadium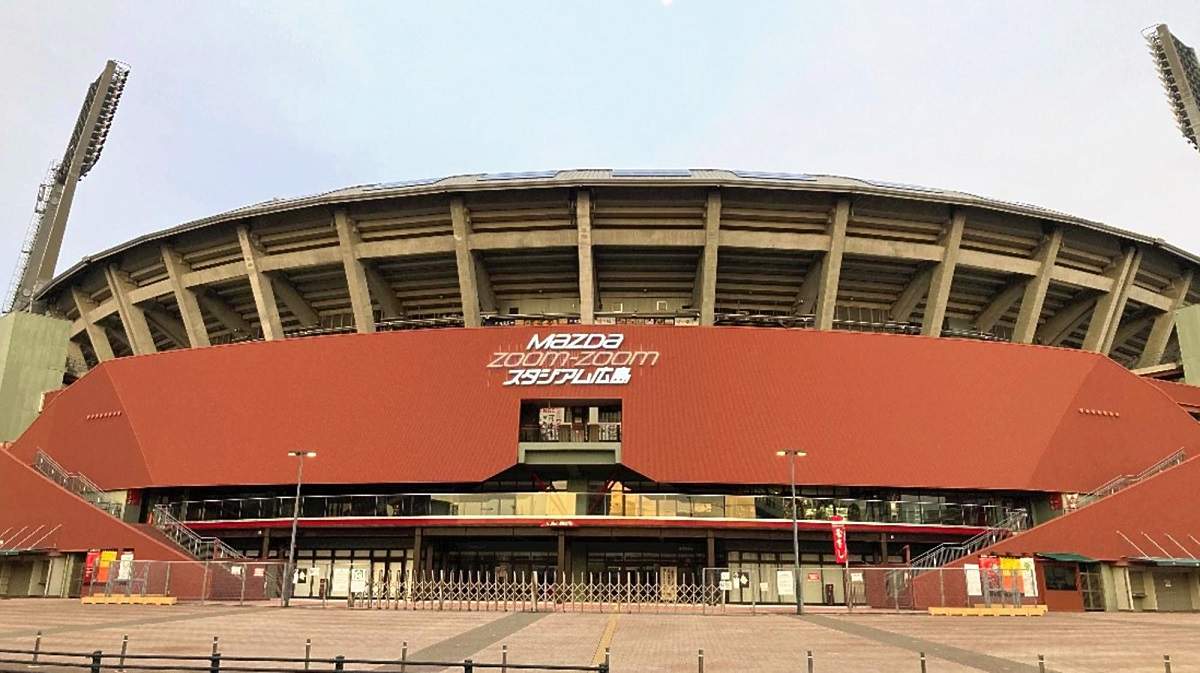 The stadium is the home of the professional baseball team Hiroshima Toyo Carp. Mazda Zoom-Zoom Stadium Hiroshima is its official name.
The seats in the stands are each 50 centimeters wide and 85 centimeters deep, almost the same size as those at major league baseball stadiums, allowing spectators to watch games in comfort.
During games, the stands are filled with fans clad in red, the team's color.
The stadium attracted a record high attendance of about 2.23 million people in 2018, when the team won the league championship. The number was about 1.97 million in 2022.
How to get there
Hiroshima is about 90 minutes from Shin-Osaka Station by Shinkansen bullet train. Expressway buses also run from Osaka, Kobe and other places. Molten is headquartered in Nishi Ward on the site where the now closed Hiroshima-Nishi Airport was located, while Mikasa is in Asakita Ward. Mazda Stadium is about a 10-minute walk from JR Hiroshima Station.
Add TheJapanNews to your Google News feed.