Gifu: Japan Schoolkids 'Beat' F4 Fighter Jet in 'Tug-of-War' Event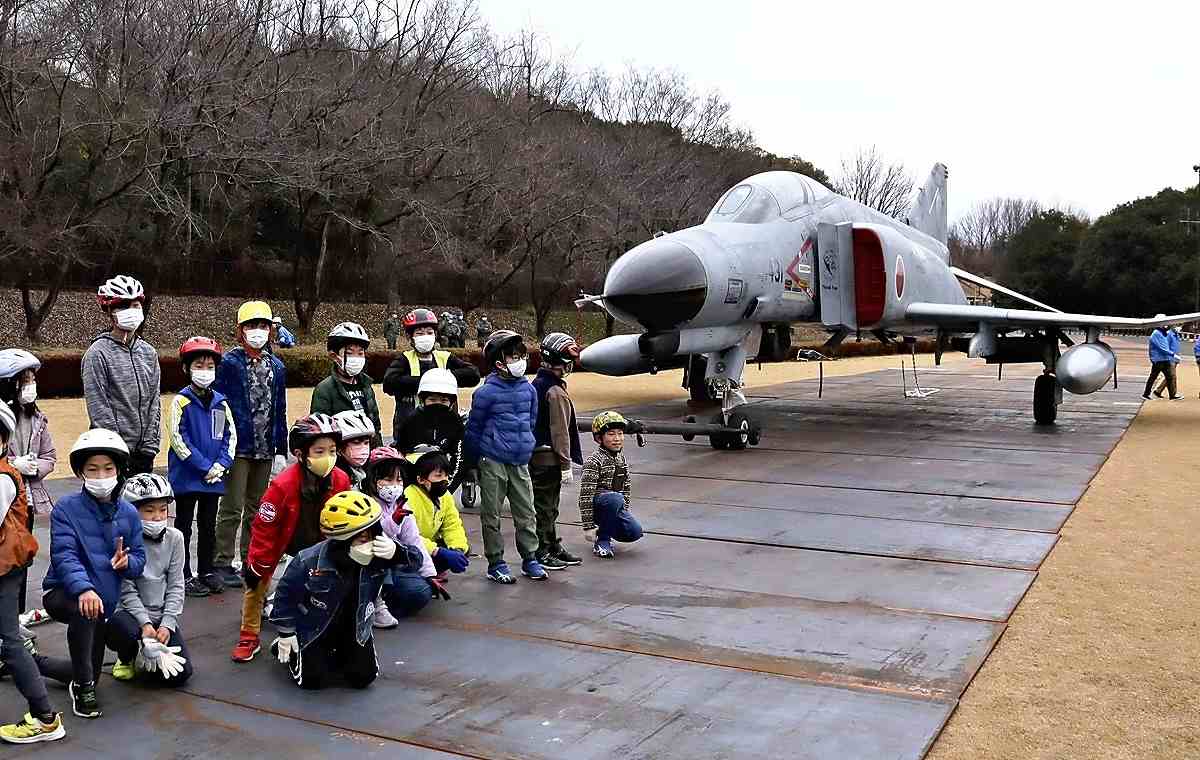 11:00 JST, March 12, 2023
KAKAMIGAHARA, Gifu — Elementary schoolers succeeded in displacing an F-4 Phantom fighter jet in a special "tug-of-war" event held in Gifu Prefecture on Feb. 18. The event was part of a special program organized by the Gifu-Kakamigahara Air and Space Museum, which acquired the aircraft after it was retired.
The jet was formerly operated by the Japan Air Self-Defense Force at Gifu Air Base until March 2021, before being loaned for free to Kakamigahara City, which has been exhibiting the plane at the museum since Feb. 19.
According to the museum, the main wings, rear fuselage and tail were all manufactured at a factory in the city.
On the day of the event, 39 elementary school students, selected by lottery, attempted to move the jet, which weighs approximately 13.8 tons. The children strained while pulling a rope that was connected to the fuselage while shouting "wasshoi!" which is loosely translatable as "heave-ho!"
"The airplane was super-cool," enthused Kakeru Hattori, 11, a fifth grader from Inazawa, Aichi Prefecture. "When we pulled the rope and the plane moved, I was so surprised that I couldn't help but scream with delight."
The children later took photos of themselves with the fighter jet.
A Kakamigahara City official said, "I hope the students take home pleasant memories of the event."
Add TheJapanNews to your Google News feed.