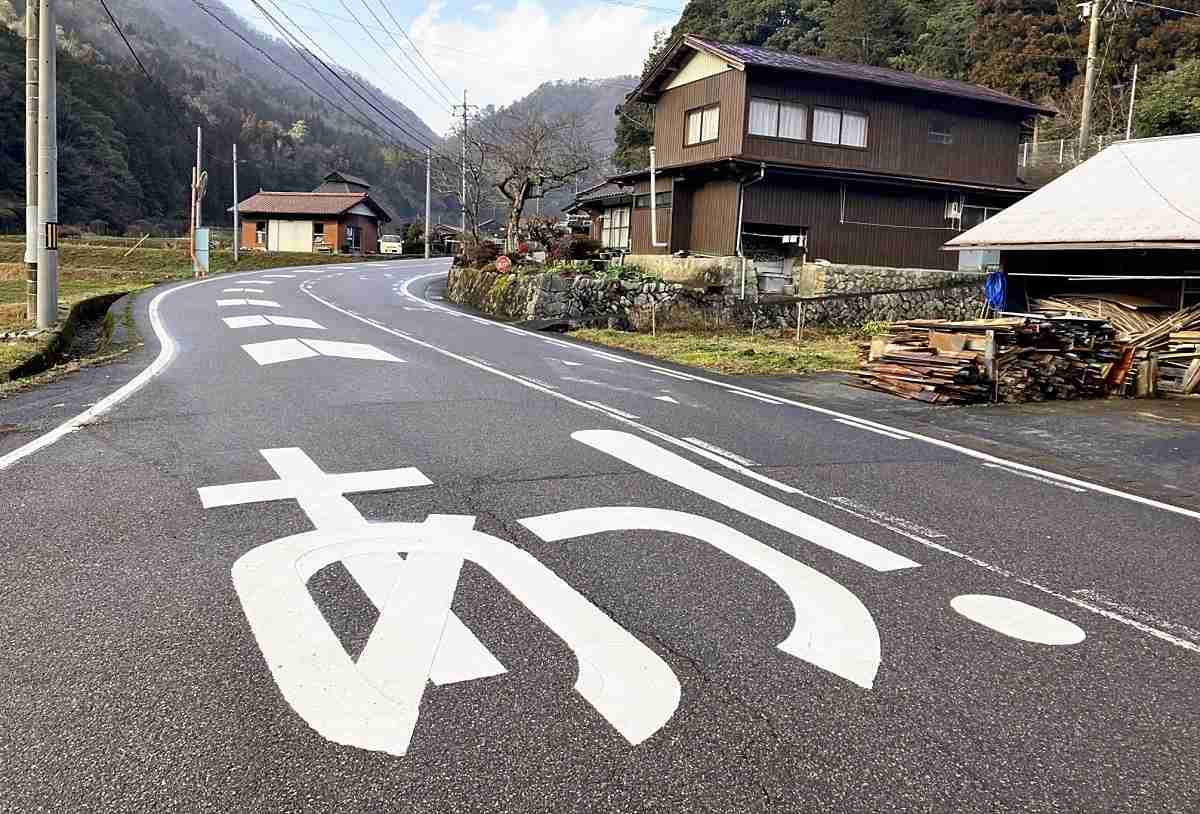 10:38 JST, February 26, 2023
YOSHIKA, Shimane — An unusual road marking that reads "Oh!" seems to be slowing down motorcycle riders on a mountainous prefectural road in Yoshika, Shimane Prefecture.
According to Tsuwano Police Station, the road is part of a popular route for motorcycle touring. However, there have been a series of accidents in which riders have fallen into rice paddies after unsuccessfully traversing curves further along the road.
Because of this, the police station devised the unique marking, believing it would be more effective than the usual request, and it was put on the road last March.
According to the police, the number of motorcycle accidents dropped from three in 2021 to one last year following the placement of the road marking. Despite its unusualness as a traffic sign, it seems to have had the desired effect of making riders more careful, with local residents saying motorcyclists have been slowing down.
Add TheJapanNews to your Google News feed.