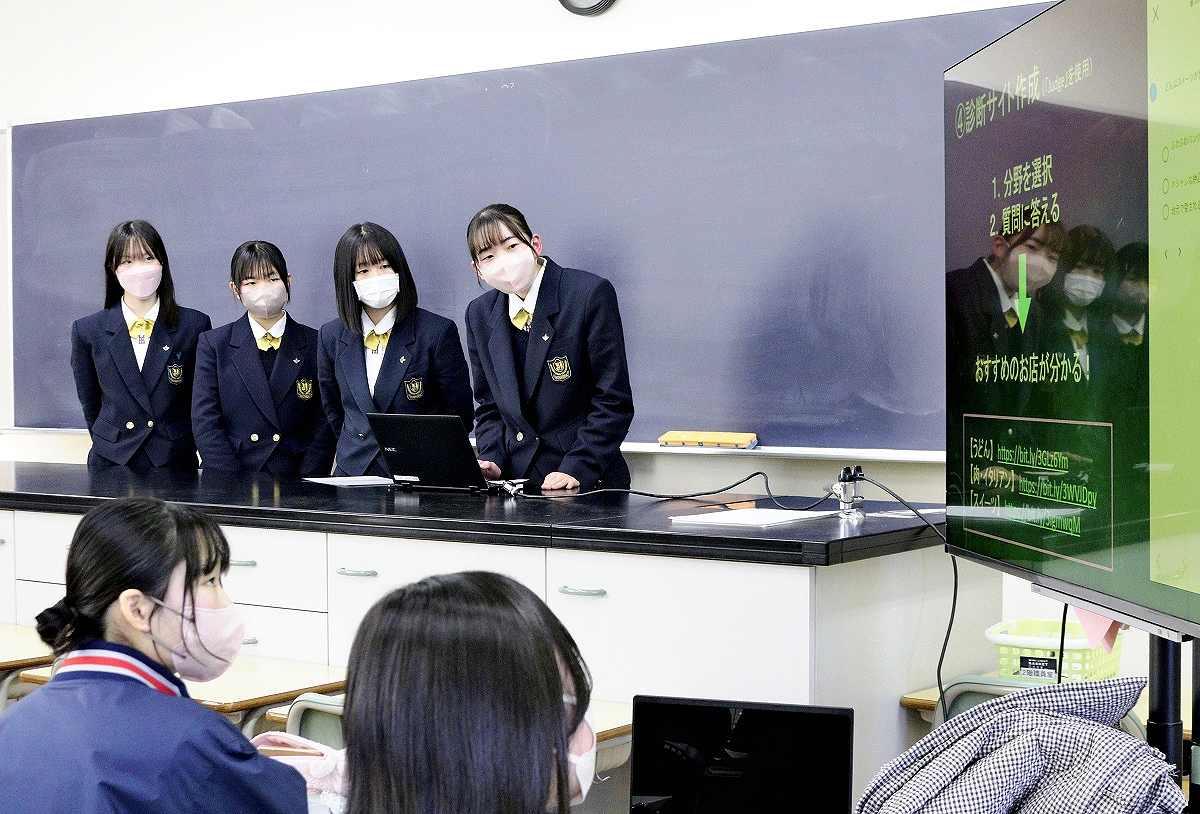 13:00 JST, February 12, 2023
FUJIYOSHIDA. Yamanashi — Around 420 first- and second-year students taking a Mt. Fuji Studies class at a Yamanashi Prefecture high school presented their findings on Jan. 18.
Yoshida High School in Fujiyoshida City started the course in 2002 to allow students to learn about the history and culture of the area around the foot of Japan's highest mountain. The school — which last year signed a comprehensive cooperation agreement with the city — teaches students to devise practical solutions to local problems to help them become productive members of society.
The first-year students in each class chose five themes for their presentations, including "disaster preparedness" and "local industry," while the second-year students chose eight themes, including "food" and "the natural environment." Fieldwork was conducted in groups of two to six students.
A group that chose "locally produced foodstuffs" as a theme discussed the Beniharuka sweet potato, which is grown at the foot of Mt. Fuji, and the Kita-akari, a potato grown in the city. The students presented their research and achievements, which included the establishment of a website featuring a Beniharuka-based recipe.
Another group that looked into disaster preparedness measures, with an eye on a possible Mt. Fuji eruption, presented a social-media-based quiz with the theme of "reminding tourists about disaster preparedness," and explained a proposal to produce postcards on disaster preparedness and place them at the fifth station of Mt. Fuji, among other spots.
Mino Miura, a second-year student who gave a presentation, said: "The research taught me many things I didn't know about, such as local specialties and agricultural products [growing] at the foot of Mt. Fuji. I feel even more attached to my hometown now."
Add TheJapanNews to your Google News feed.