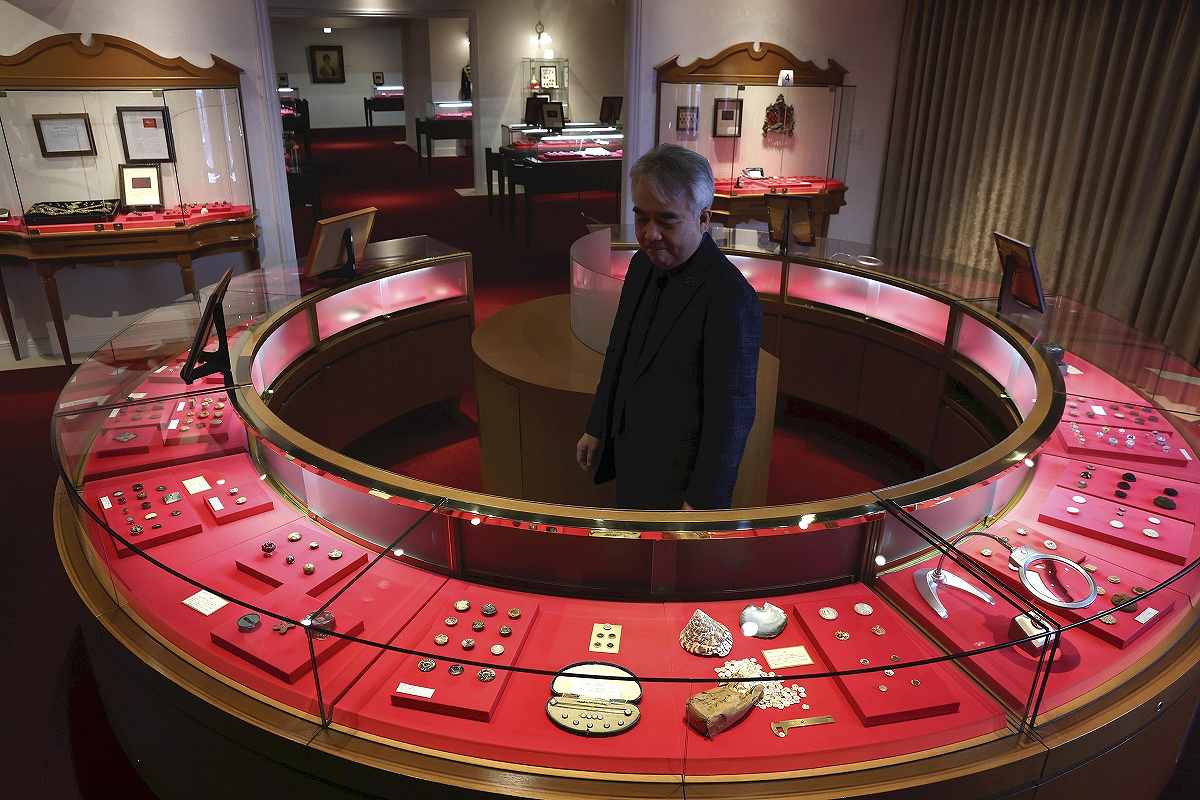 11:47 JST, February 8, 2023
Simply changing your buttons can convey a new feeling to an outfit. Playing a supporting role in the world of fashion, button designs have shifted along with the culture of the times. There is no better place to see this than at the Button Museum in Chuo Ward, Tokyo. The red-carpeted facility displays buttons from around the world, showcasing the distinctive style of each accessory.
The museum is run by apparel material maker Iris Co. and boasts a collection of about 7,000 items, with roughly 1,600 out for display. Many of them are highly decorative buttons from Europe that were made in the 18th and 19th centuries. They often have no holes in the front as they were made to be sewn to the fabric in the back, which allowed designs to be applied to the entire surface of the button.
Among the exhibits, 18th-century buttons are particularly eye-catching. In the past, buttons were status symbols for aristocrats, and some of them were not even meant to fasten clothing.
Many so-called picture buttons that are adorned with detailed depictions of landscapes and people were made in sets of several pieces, and are believed to have been passed down through generations as a collection.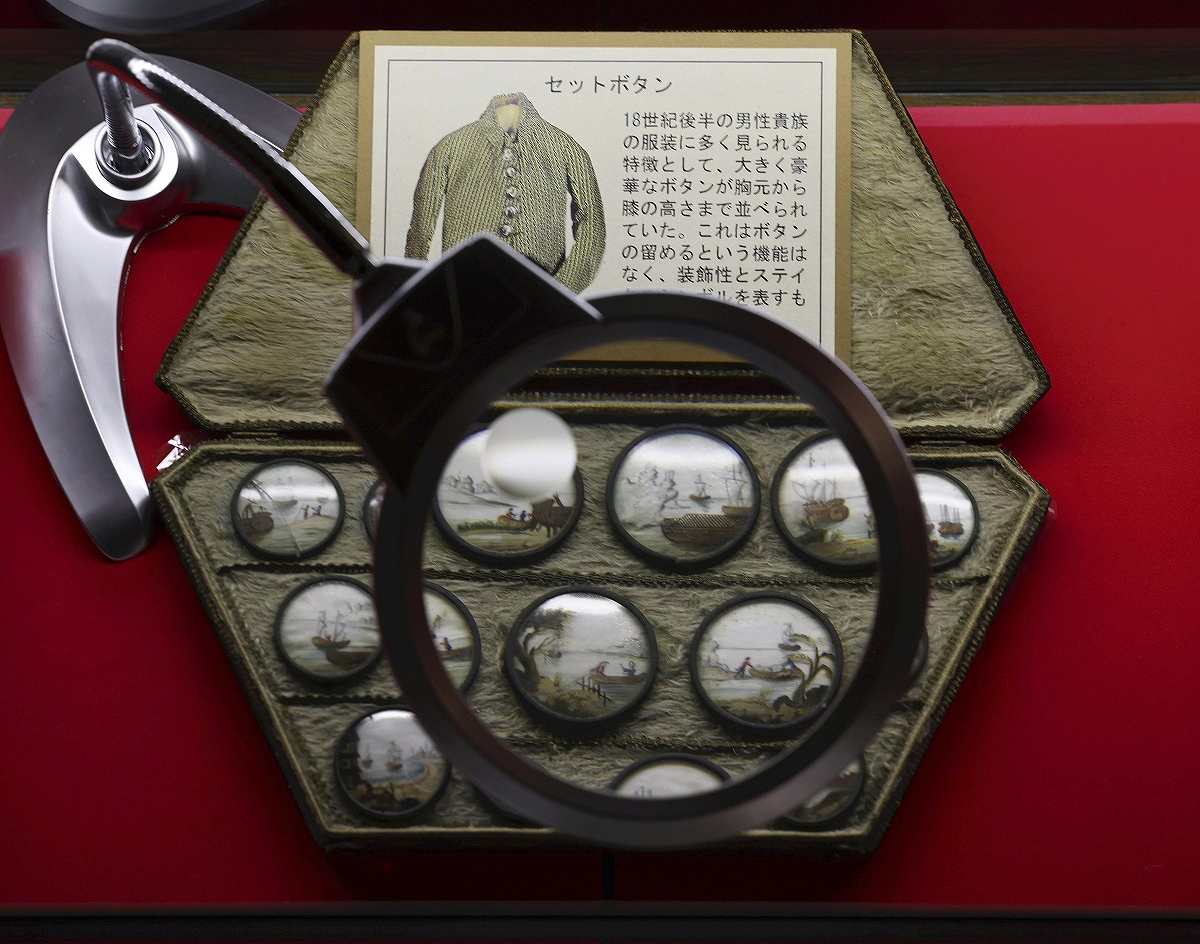 Visitors can also view Italian micro mosaic buttons that are about 2 centimeters in diameter. One is decorated with the image of a pigeon and flower created by using about 500 colored glass pieces, all of which is set on a foundation of 18-karat gold. The artistic quality is demonstrated by the use of delicate colors, including the gradation of the leaves.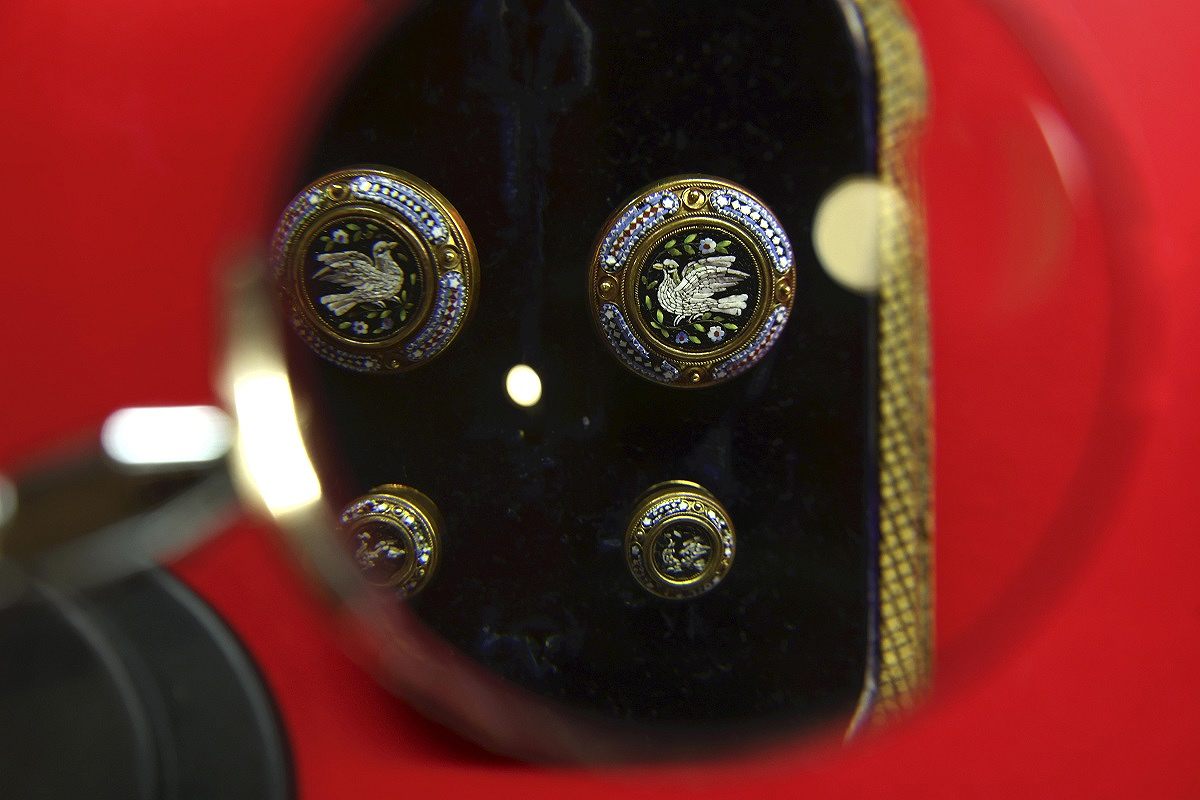 A black glass button from around the 19th century is also on display. At the time, black clothing became extremely popular around the world when Britain's Queen Victoria went into a long period of mourning after the death of her husband Prince Albert. Black glass buttons also became widely popular among the general public. During this period, the technology to make buttons using molds advanced, making it possible to mass-produce them.
Around the same period, Satsuma ware buttons were very popular among collectors overseas. Satsuma is a historical domain that roughly corresponds to today's western part of Kagoshima Prefecture. The Satsuma clan is said to have used the foreign currency they earned through button exports to finance their campaign to overthrow the Edo shogunate.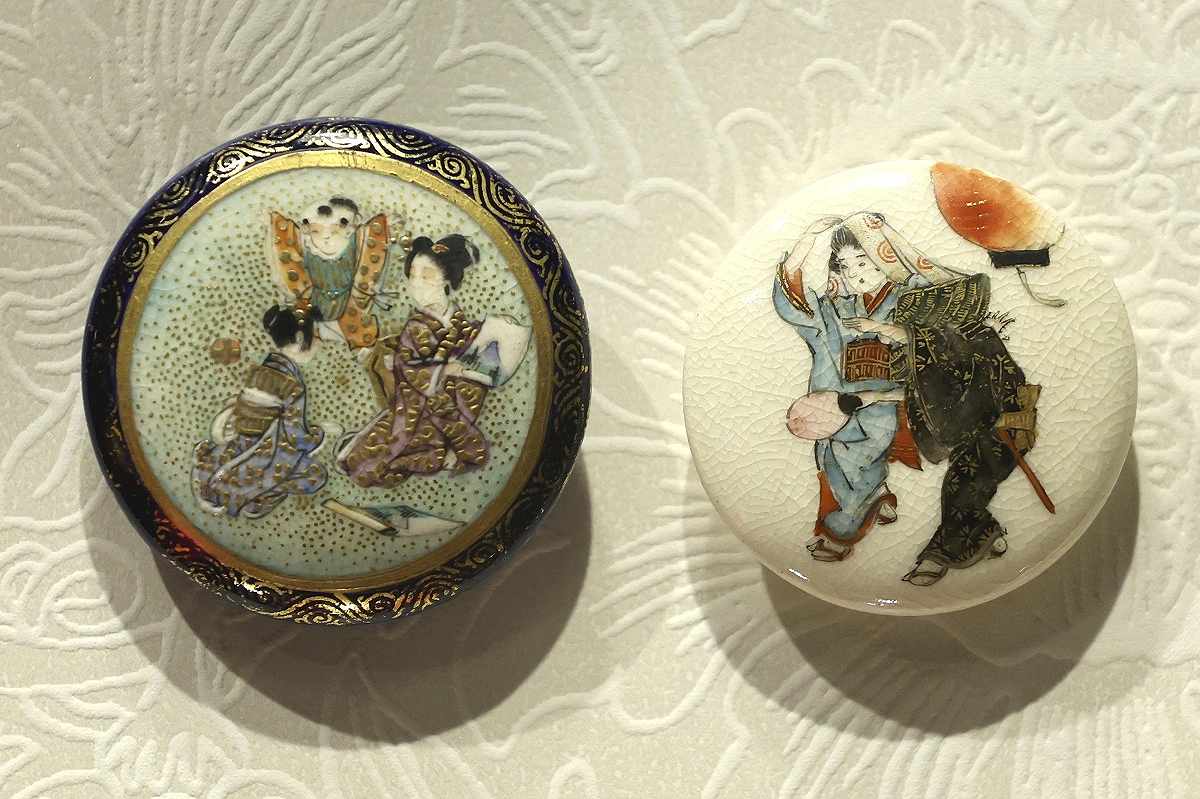 In this time of fast fashion, some people may use and get rid of their clothes and buttons after a short period of time.
"Buttons are something still familiar to us, but I want people to know that there was a heyday of buttons attracting much attention," said Iris President Yo Osumi, who also serves as director of the museum. "I hope that people will continue to value buttons." His remarks made me wonder if wearing our favorite buttons may make everyday life more colorful.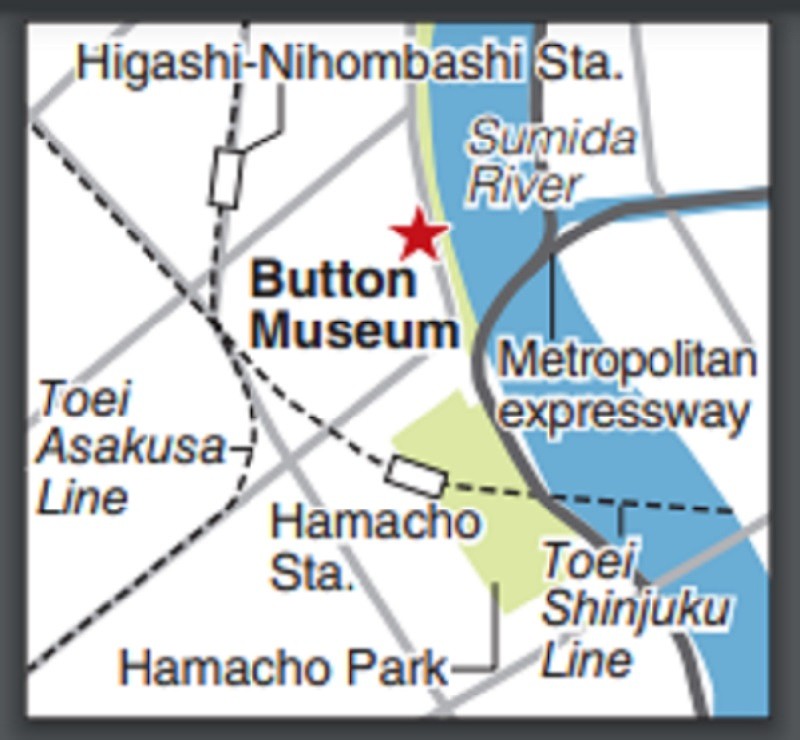 Button Museum
Open by appointment only, the museum presents buttons and other items collected by Osumi's father, the former Iris Co. president.
Address: The Park Rex Nihombashi Hamacho, 2F, 1-11-8 Nihombashi Hamacho, Chuo Ward, Tokyo
Hours: 1½-hour visits are available, starting at 10 a.m., 1 p.m. and 3 p.m., from Monday to Friday. Saturdays have irregular hours. Closed on year-end and New Year's holidays as well as summer holidays.
Admission: ¥800 on weekdays. Free for junior-high school students and younger.
Add TheJapanNews to your Google News feed.