Shizuoka: Learn about Tea's Long History at Museum in Heart of Japan's Main Tea Region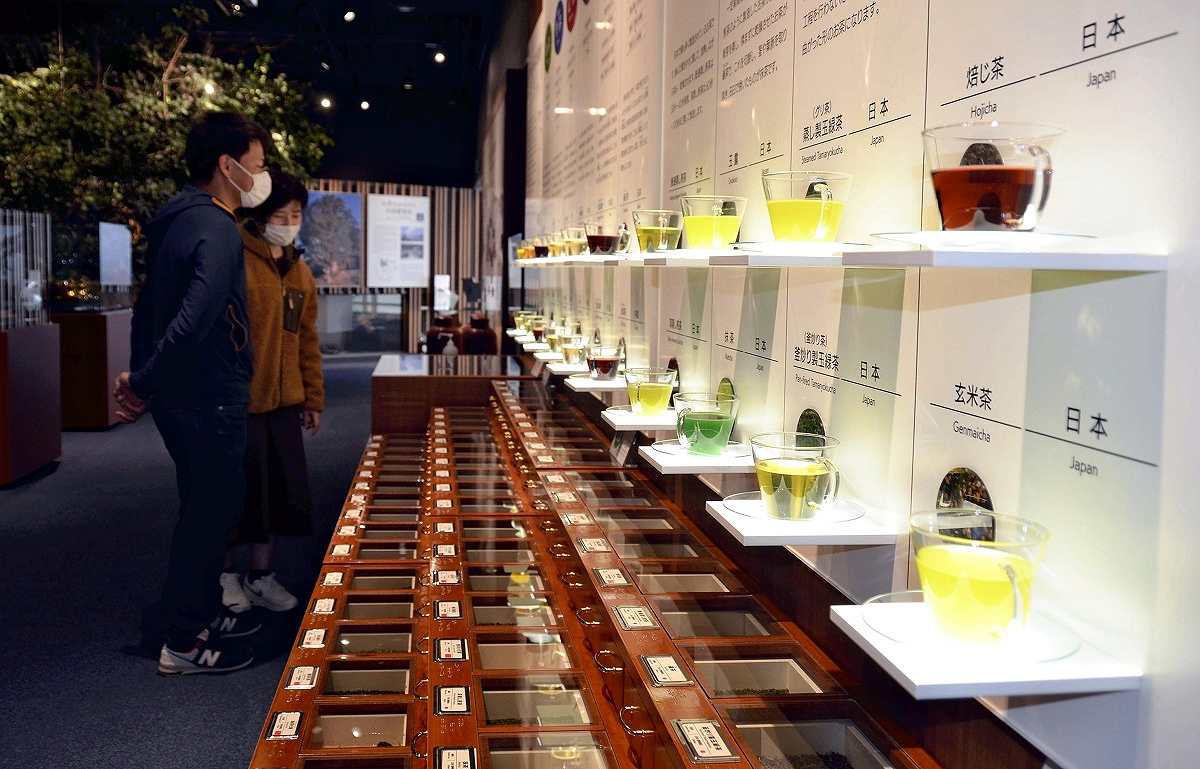 10:48 JST, February 1, 2023
SHIMADA, Shizuoka — Located in the country's largest tea growing area, the Makinohara Plateau in central-west Shizuoka Prefecture, the Tea Museum, Shizuoka introduces the history and culture of tea both from Japan and abroad in Shimada, Shizuoka Prefecture.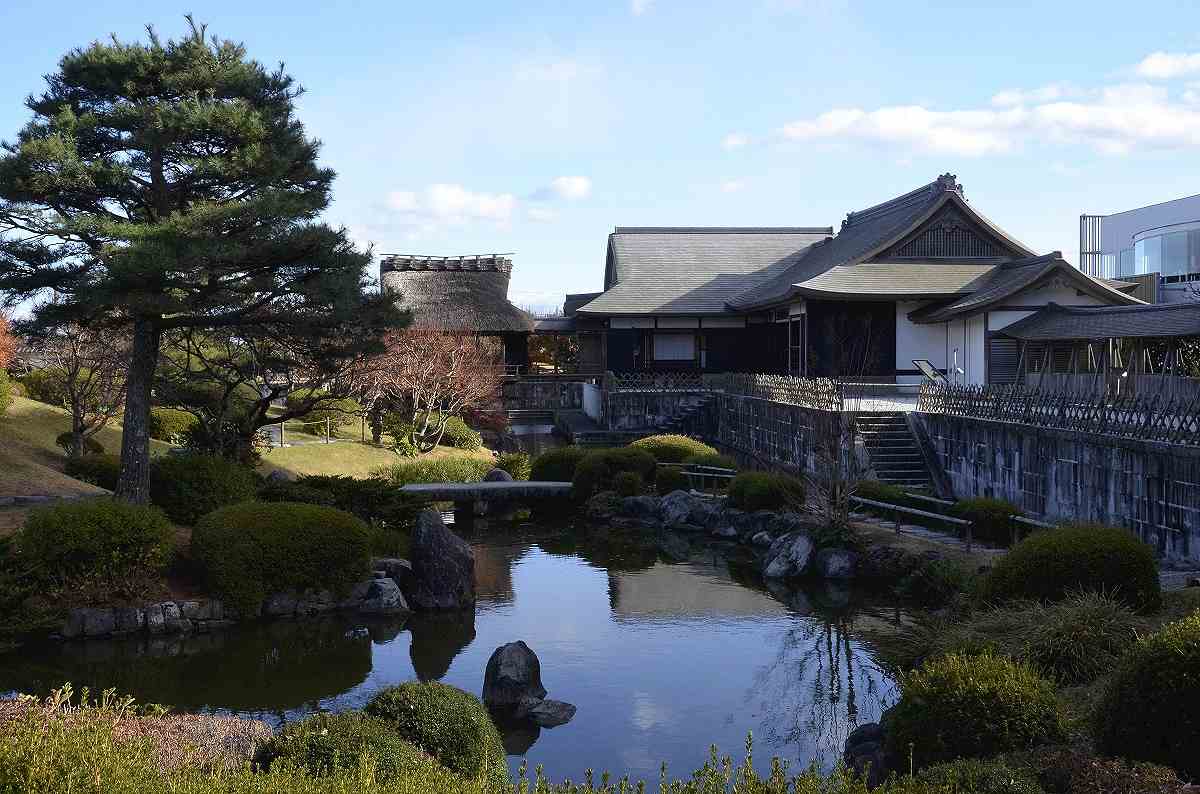 The origin of tea drinking is said to date back to before the beginning of the Christian era. Tea apparently originated in and around Yunnan Province in China and spread to neighboring countries during the Tang dynasty.
Part of the museum's permanent exhibition is dedicated to introducing various kinds of tea from across the globe, together with historical information about tea. There is also a display of 60 different varieties of tea leaves from all over the world, such as Darjeeling from India and Dong Ding oolong tea from Taiwan. Visitors can touch the leaves and smell their aromas, and it's nice to find your favorite.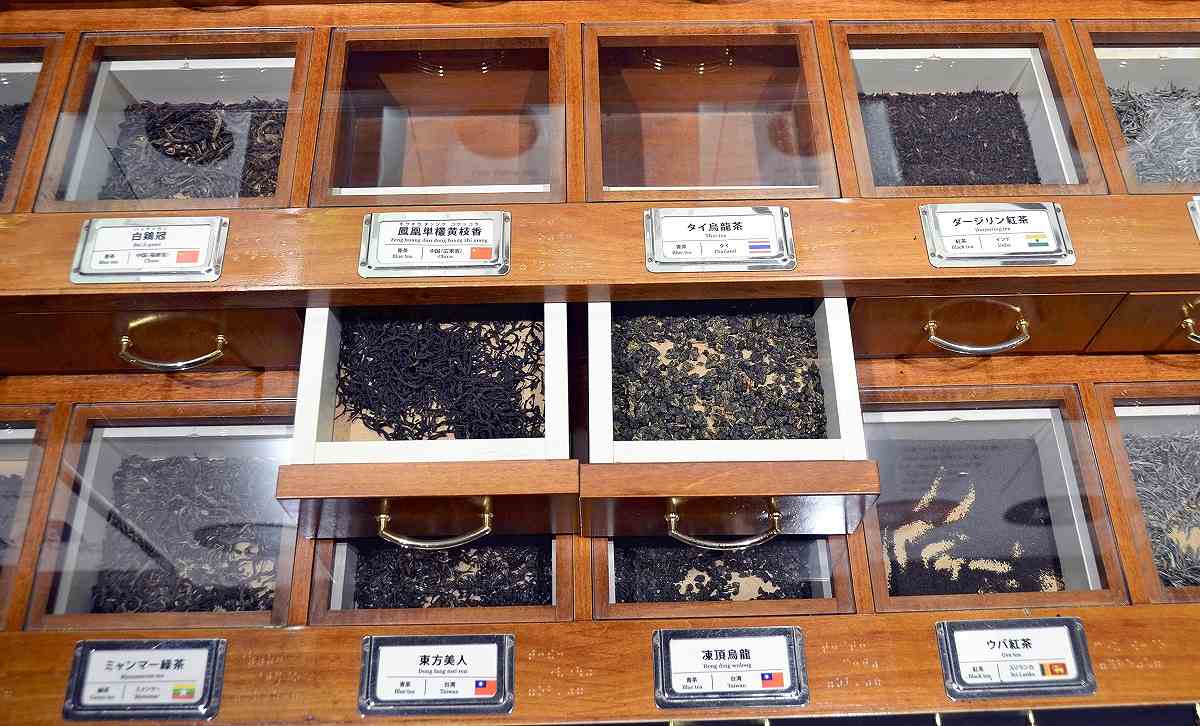 It is believed that tea was brought to Japan in the early ninth century by a monk who returned from Tang-dynasty China where he studied Buddhism. Among the exhibits related to tea in Japan, the one that drew my attention was writings about tea by Buddhist monk Eisai (1141-1215), who founded the Rinzai sect of Zen Buddhism based on what he learned in Song-dynasty China. "Kissa Yojoki" is the first-ever specialist book on tea in Japan. The title roughly means, "A report on recuperation by drinking tea." There is a line in the book that says, "Tea is an elixir for recuperation, a spell for longevity." Today we know about catechins and other ingredients that make tea good for health, but it surprises me that tea was already regarded as good for health at the time when Eisai lived.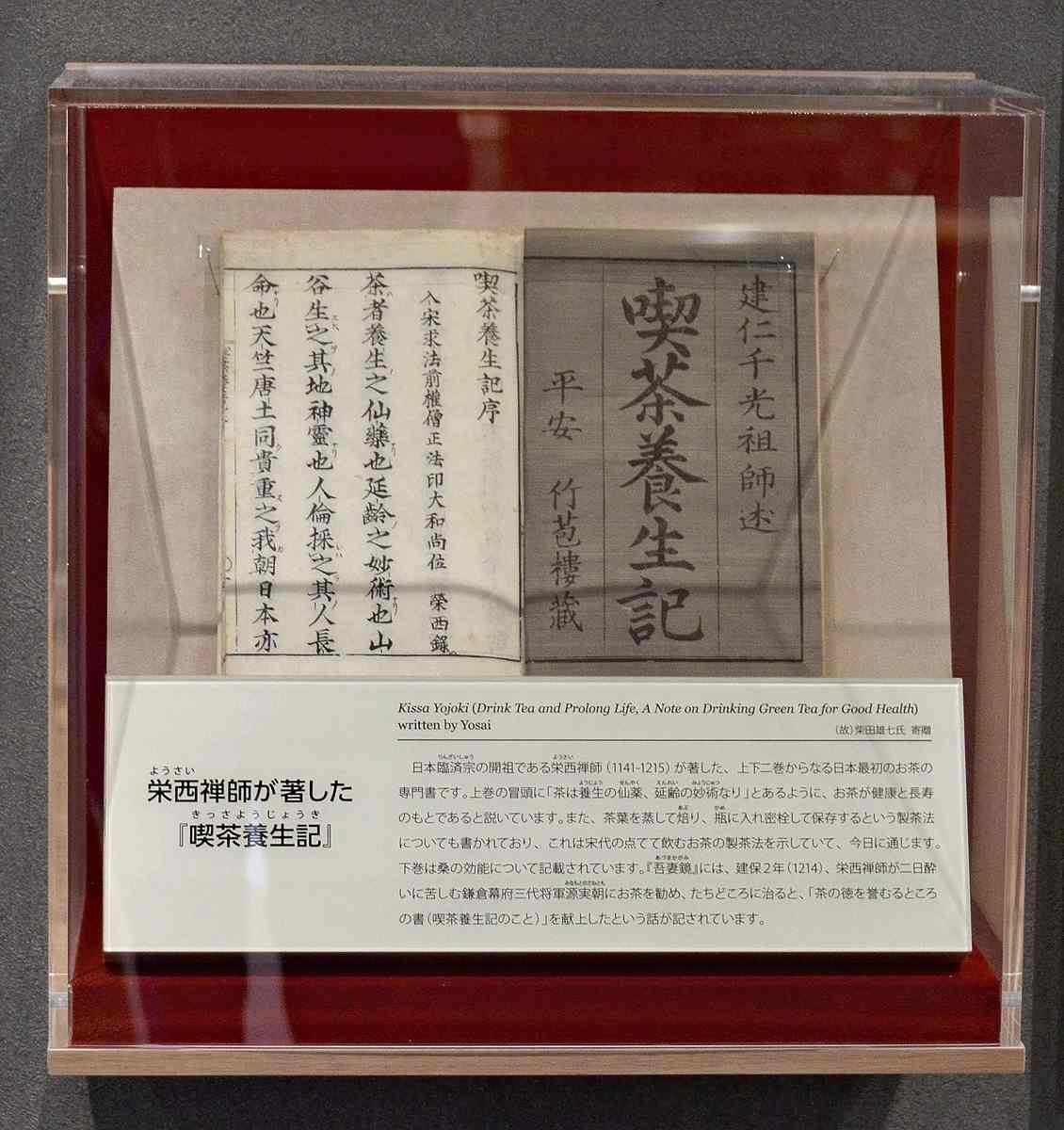 Being a local museum, visitors can learn about the history of tea and its development in Shizuoka Prefecture in detail.
Tea was introduced to Shizuoka when the high-ranking Buddhist priest Shoichikokushi (1202-80), who was born in what is now Shizuoka City, sowed tea seeds he had brought back from China. According to Mitsuru Shirai, the museum's deputy director, there was one particularly important incident that aided the development of tea in the prefecture during its long history: the cultivation of the Makinohara Plateau. When the Tokugawa shogunate fell at the end of the Edo period (1603-1867), samurai officials who worked for the shogunate lost their jobs. They began working a wasteland on the plateau, joined by people who used to help travelers cross the Oi River. Together they laid the foundation for the vast tea gardens of Shizuoka Prefecture, which now produces about 40% of domestic tea.
"During the course of history, tea has been much appreciated from various perspectives and has become a long-lasting culture," Shirai said. "I hope this museum is a facility that conveys all the good things about it."
Tea is so familiar to people in Japan. The cup you drink after learning about tea at the museum may taste different than before.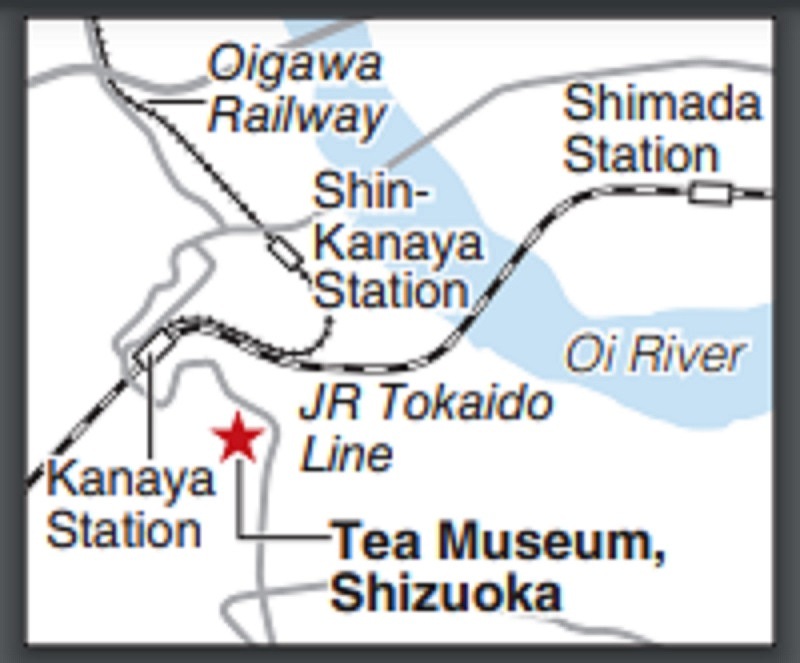 Tea Museum, Shizuoka
The museum's predecessor, Shimada-shi Ocha no Sato, was renovated and opened in March 2018 as Tea Museum, Shizuoka, which is run by the prefecture.
Address: 3053-2, Kanayafujimicho, Shimada, Shizuoka Prefecture
Hours: 9 a.m. to 5 p.m., closed on Tuesdays (or the following weekday when a national holiday falls on a Tuesday) and year-end and New Year holidays
Admission: ¥300 for adults, including non-student teenagers aged 15 or older. Free admission for university students or younger students, elderly people aged 70 or older, and the disabled.
Add TheJapanNews to your Google News feed.