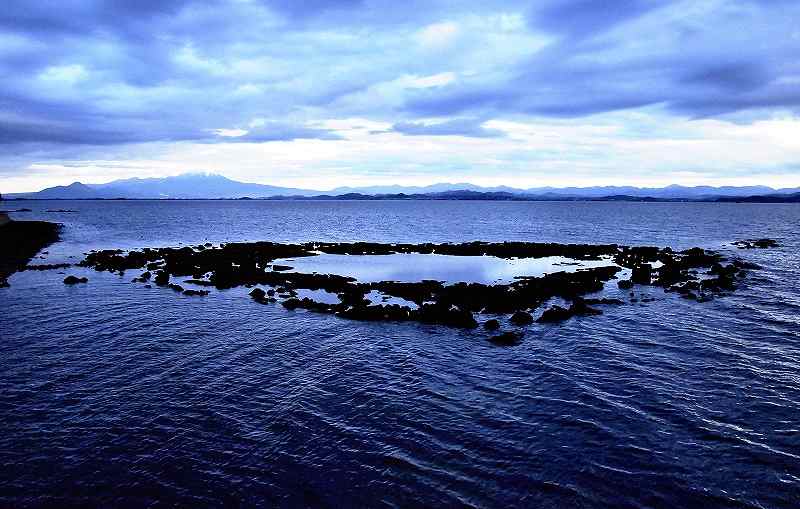 10:34 JST, January 7, 2023
MATSUE — A heart-shaped reef has resurfaced on the shore of Daikonshima Island situated in Lake Nakaumi between Tottori and Shimane prefectures.
The reef was formed by volcanic activity on the coast of the island, which is east of central Matsue, but is invisible during high tide. The edge of the reef emerges in the shape of a heart during low tide only from late autumn to February.
This spot has been known among local people for a long time as a place for catching oysters and other seafood, and if conditions permit, people can walk there from Daikonshima Island.
At a nearby water park, visitors also can see heart-shaped columnar joints made of rock, formed by the regular cracking of lava when it cools and hardens. The often hexagonal and heart-shaped columns are said to be rare. Due to surrounding vegetation making them difficult to see in summer, it is only during autumn and winter that they can be enjoyed.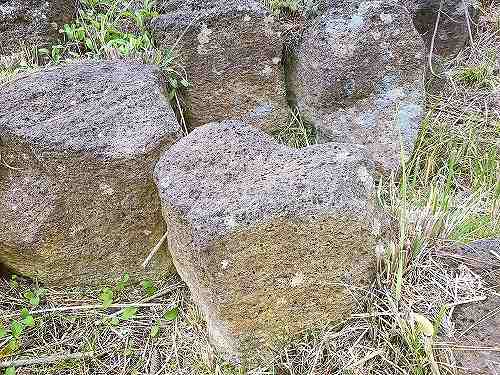 Coins are sometimes placed on the heart-shaped rock columns, seemingly in hopes of bringing romance. A local tour guide on the island said he collects these coins and gives them to a nearby temple.
"Daikonshima is an island that was created by a volcanic eruption and is full of energy. I hope visitors will be empowered by the hearts created by nature," he said.
Add TheJapanNews to your Google News feed.