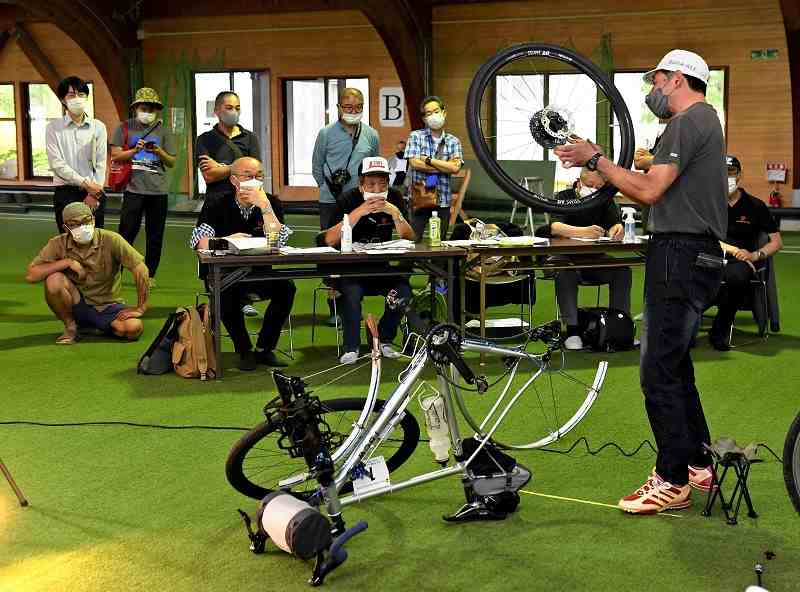 10:00 JST, July 24, 2022
TAKAYAMA, Nagano — Cyclists took to the streets in the town of Takayama, Nagano Prefecture, last month for a competition created to test the performance, practicality and durability of touring bikes that participants had built on their own.
Unlike ordinary cycling competitions, this event focuses not only on speed, but also the design and technical performance of the bikes.
Ten teams from Kanto, Kansai and other regions competed on June 11 and 12 in the nature-rich setting to see how well their bicycles performed in the competition, called the Japan Bike Technique.
The village has been the site of the event since its inception in 2019, in part because the village offers unpaved roads and steep undulating hills suitable to test the durability of the bikes.
Participants on the first day presented their bicycles indoors. Judges, including the president of a bike parts maker and former bicycle technicians, evaluated a number of factors such as design and technological aspects of the bikes.
Day 2 featured the race portion, which kicked off at 4 a.m. as participants competed over about 80 kilometers covering ups and downs totaling 2,600 meters — taking between seven to 11 hours to complete. This year, strong winds and rain occasionally slowed the riders along the course.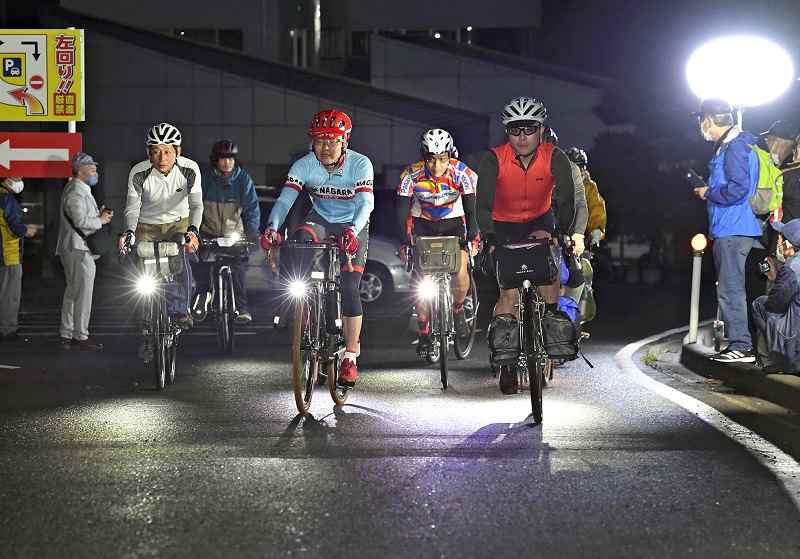 "I put a lot of thought into my bike — things like making the frame lighter," said Shinichi Hattori, a 49-year-old self-employed man from Gifu.
"I feel like I've done it all," said Hattori, who finished third overall on his bicycle, designed with an arabesque pattern using carbon material.
Said Atsushi Matsumoto, 69, the event committee chairman: "The weather was bad, but not many bicycles were damaged during the race. We hope to carry the passion for craftsmanship into the next competition."
Add TheJapanNews to your Google News feed.