Engineering major proves popular at Nara Women's University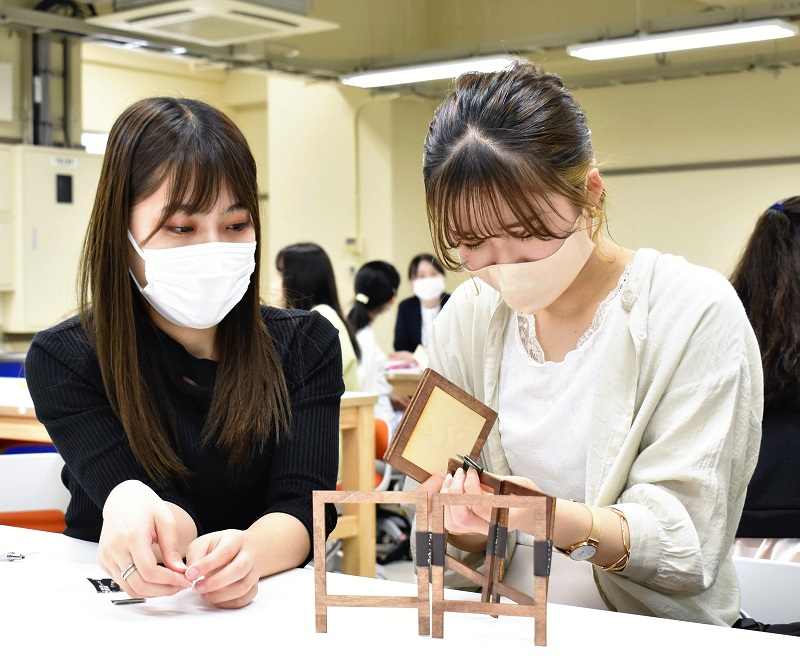 13:47 JST, July 2, 2022
NARA — When Nara Women's University opened its Faculty of Engineering in April in Nara City, it became the first such department at a women's university in Japan.
There is a need for more female engineers and the 48 women of the new faculty have already embarked on their learning journey.
"The era of mechanical engineering is over; we've moved into a computer age," said Prof. Meiji Fujita, the first dean of the faculty. "Female perspectives are increasingly necessary in engineering, which has long been a male-dominated realm."
When the faculty's entrance examination was held in February, the ratio of applicants was higher than for other faculties, indicating a strong interest in engineering.
"In an all-female class, I can learn without worrying about anything," said an 18-year-old student who spent her junior high and high school years at an all-girls school. "I'm inspired by the work of others."
Looking ahead, Fujita said, "I hope each of the 48 students turns out to be a highly individual engineer."