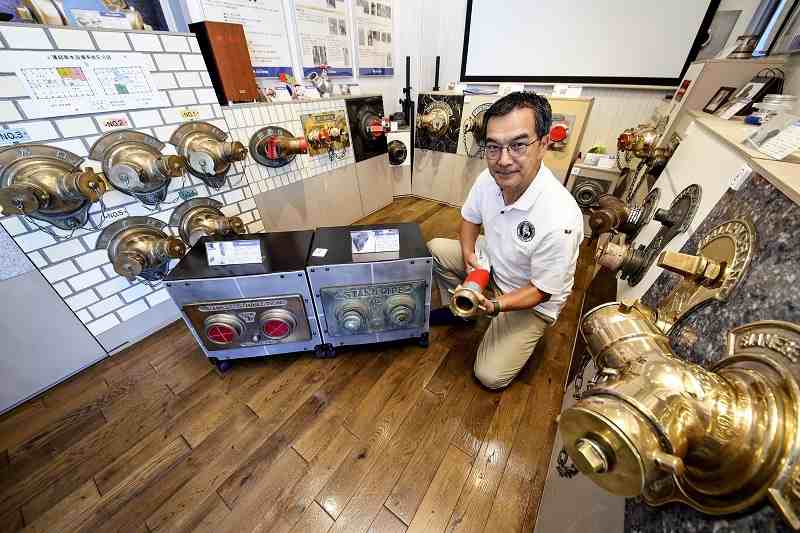 10:50 JST, June 29, 2022
The Sousuiko Museum in Minato Ward, Tokyo, is a unique facility where visitors can learn about the history and significance of fire hydrants and wall-mounted standpipes used by firefighters when battling infernos in high-rise buildings, underground malls and other facilities.
Buildings that are at least seven stories are required to have such outlets, which carry water from the ground to high floors of buildings via pipes, and I'm sure few people have observed them up close.
Zentech Inc., a manufacturer of firefighting equipment, opened the 24-square-meter museum in November 2015. Zentech President Zenichi Murakami, 69, also serves as the director of the museum.
Water is pumped to wall hydrants through fire engines that are hooked up to fire hydrants on the street. As a lot of pressure is exerted on these wall-mounted hydrants, strong materials are required to make them. In the past, bronze was often used.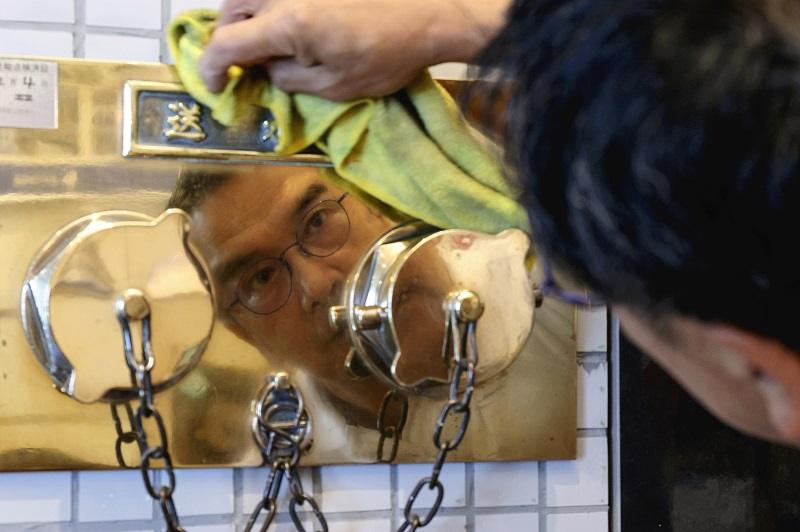 A variety of fire hydrants that were used are on display at the museum. Some of them are well-preserved, while others look a bit rusty.
A closer look reveals that some have descriptions written in English, including "standpipe" and "Siamese connection."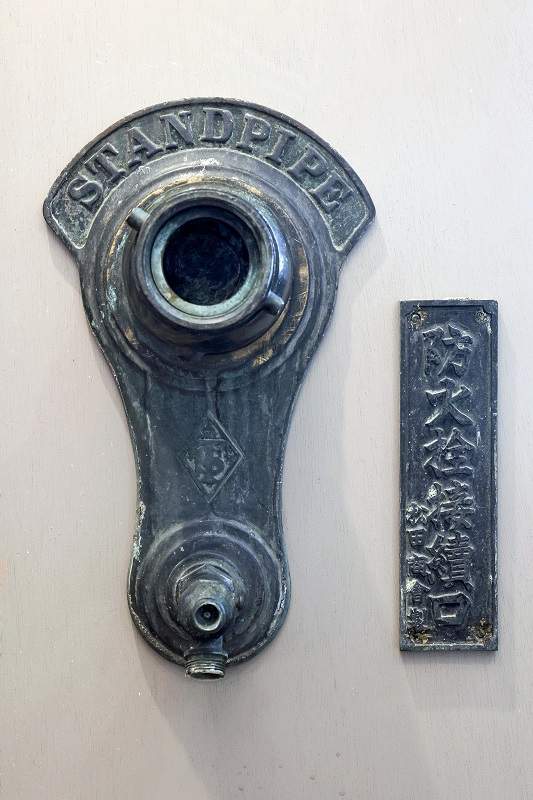 According to Murakami, the usage of sosuiko written in kanji characters on wall hydrants became more common after it was explained in the enforcement ordinance of the Fire Services Law that was enacted in 1961. As a result, there are only a few hydrants left that have descriptions written in English or katakana characters.
"The museum also explains how [wall hydrants] used to be imported from the United States because they weren't manufactured in Japan," Murakami said. "It's interesting to know such historical facts about the equipment."
Wall hydrants are a vital piece of equipment that can save lives in the event of an emergency. However, many are found stuffed with rocks or trash.
"If more people knew about [these hydrants], more people might take better care of them," Murakami said. "It's my mission to create opportunities for people to learn about them."
This reporter learned a lot from him. Murakami also taught me the joy of looking for and finding these vital pieces of equipment while walking around town.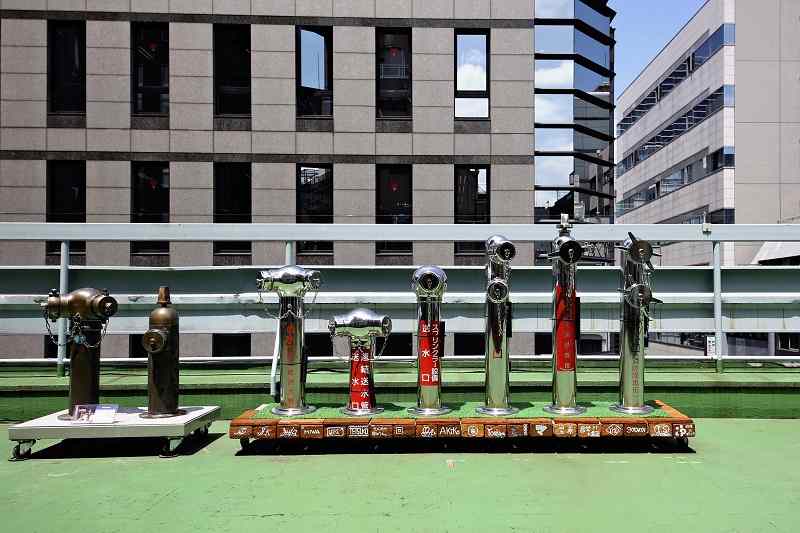 Sousuiko Museum
At the museum, visitors can remove the caps from wall hydrants and then connect fire hoses to them as a firefighter would. The museum is an about five-minute walk from JR Shimbashi Station and an about two-minute walk from Uchisaiwaicho Station on the Toei Mita Line.
Address: Murakami Tatemono Bldg. 5F, 2-11-1 Shimbashi, Minato Ward, Tokyo
Hours: 2 p.m. to 7 p.m. on Thursdays and every other Saturday
Admission: Free
Add TheJapanNews to your Google News feed.