Buddhist monk conveys words of wisdom through music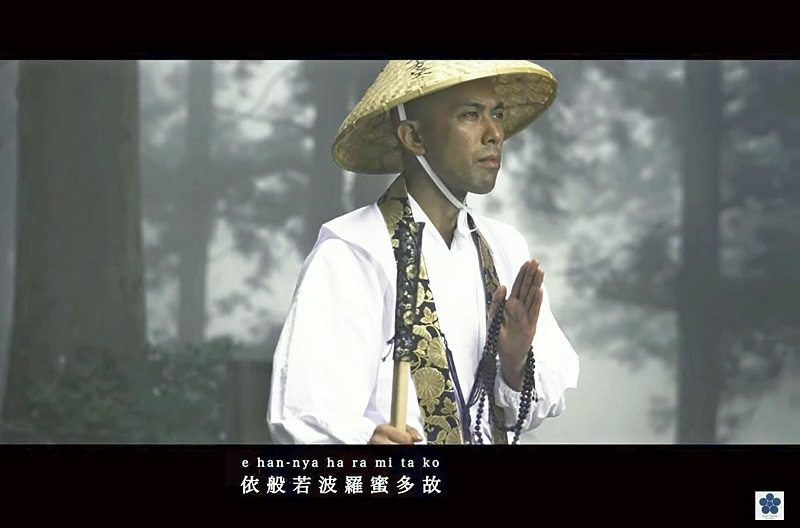 11:30 JST, June 4, 2022
MATSUYAMA — There is a monk in Shikoku with a shaved head and simple robe who sings a sutra to the gentle melody of a pop tune while strumming a guitar.
Kanho Yakushiji, 43, is vice priest at Kaizenji temple in Imabari, Ehime Prefecture. He is the only son of the head priest at the Zen temple, which dates back to the 17th century.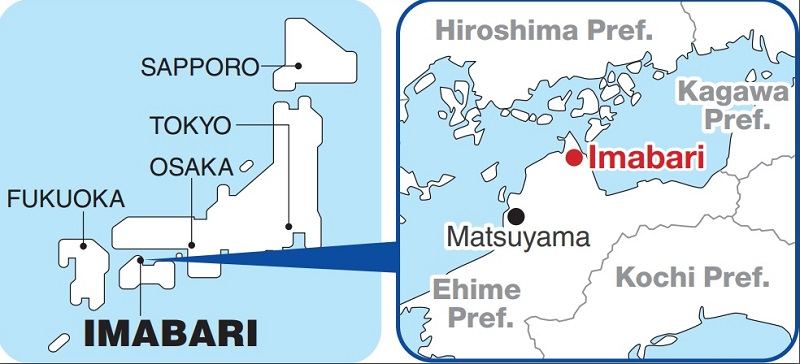 Yakushiji began playing guitar in junior high school, partly as a protest over being told he would one day have to take over running the temple. After graduating from university, his band debuted on the music scene with a major label.
Then, in 2011, Yakushiji entered the temple and began his training. He continued playing music and came to believe that music and Buddhism are the same because they give people hope and peace of mind.
Yakushiji still performs live shows dressed in monk's attire.
Two years ago, he began making music videos at temples along the Shikoku 88-temple pilgrimage route. Aerial cinematography using a drone is incorporated into the videos to convey the beauty of Buddhist architecture and grandeur of nature. Yakushiji has completed filming at 20 temples.
His music is based on the Heart Sutra, a relatively well-known sutra in Japan that is chanted at funerals and other Buddhist memorial services.
In a video made at Ehime Prefecture's Yokomineji temple, Yakushiji, dressed in white, walks along the approach and chants the Heart Sutra in the main hall while a thick fog envelops the scene. As he prays, the fog slowly dissipates, revealing the summit of Mt. Ishizuchi. The temple is located halfway up the mountain, which is the tallest peak in western Japan and believed to be sacred.
"Buddha made it so," Yakushiji said of the phenomenon.
Yakushiji wrote a book about his life as a Buddhist monk and musician that was published in April. In one passage, written about a time when he was having trouble with songwriting, he asked himself a pair of questions.
"You really had something to express, didn't you? But you weren't reluctant to see the message of your own heart, were you?"
I often wonder how to convey the things I have seen and heard in my reporting. I have learned something important from the words of this singing monk.