Kyoto: Commemorating tiny lives, appreciating their great blessings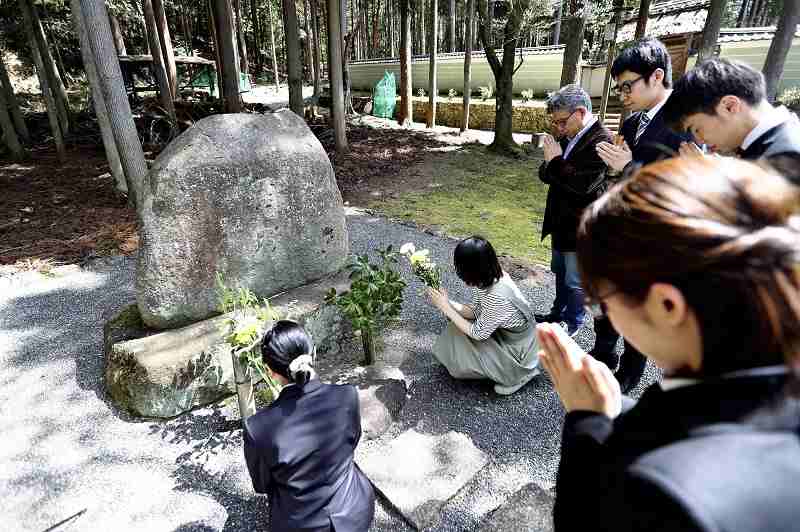 16:12 JST, May 14, 2022
KYOTO — In the quiet precincts of a prestigious temple in Kyoto City you can find a very unusual monument dedicated to commemorating the souls of microbes sacrificed in the service of humans.
An inscription on the monument reads "Kinzuka" (mound for germs). It is a tomb dedicated to bacteria and other germs. Microbiologists and other related people often visit Kinzuka at Manshuin Temple in Kyoto, to quietly express their gratitude to the small organisms.
Why did people begin visiting here to offer thanks?
Tens of trillions of lives
Manshuin Temple belongs to the Tendai sect, one of the largest sects of Japanese Buddhism, and is located at the foot of Mt. Hiei, a sacred mountain for the sect. The temple's official name is Manshuinmonzeki, which means it is one of the monzeki temples, thus associated with the Imperial family.
I visited the historic temple in early April. Passing the entrance and walking down a gravel approach, I found the monument standing amid a Japanese cedar forest.
There, I met eight people who were members of the laboratory of Shingo Izawa, a microbiologist and an associate professor at the Kyoto Institute of Technology.
"Sorry for sacrificing so many of you," said Seiya Nishino, 22, one of the students. "Thanks to you, we can continue experiments."
They offered test tubes that were filled with nutrients favored by microbes, along with flowers, before pressing their palms together in prayer.
Izawa's laboratory studies yeast, which is essential for sake brewing and bread fermentation. It also explores how yeast can survive in harsh environments such as low temperatures and with low nutrition.
The idea of honoring microorganisms seems incompatible with scientific research. However, Izawa said, "It is a natural way of thinking for us Japanese people."
He said that since he was a student, he has visited Kinzuka at certain moments throughout his career, such as the start of a new experiment. "As a researcher who deals with living things, I want to always be grateful for them."
Researchers agree
The benefits of microbes do not only extend to academic research, but to businesses, too. Indeed, from fermented foods such as miso, soy sauce and cheese, to sake, pharmaceuticals and cosmetics, a myriad of microbes work behind the scenes to support human life.
The call to create a commemorative location came from Takeo Kasabo, president of a Shiga-based enzyme manufacturing company in 1981. Enzymes, which can be produced with the help of microbes, are utilized in various fields, such as flavoring processed foods and aiding digestion in the form of gastrointestinal agents.
Kasabo approached several relevant academic societies to establish a monument of microbes. And many researchers agreed with him.
Underneath the tomb, the ashes of bacillus subtilis were buried in a lacquered vessel. The reason why the monument was erected is inscribed on its back in archaic language. It reads, "We will offer our sincere respects to the spirits of the countless billions of microbes that have contributed so much to the survival of humankind and sacrificed their lives, and would like to memorialize them from the bottom of our hearts."
Kasabo died in 1997, and his company has been absorbed by Nagoya-based Amano Enzyme Inc. But, the practice of giving thanks has continued. His eldest son Toshiyuki, 89, said: "I thought my father was doing this just as his hobby, but 40 years later, it still seems to resonate with the thoughts of many people. He must have had great foresight."
'Kind and humble hearts'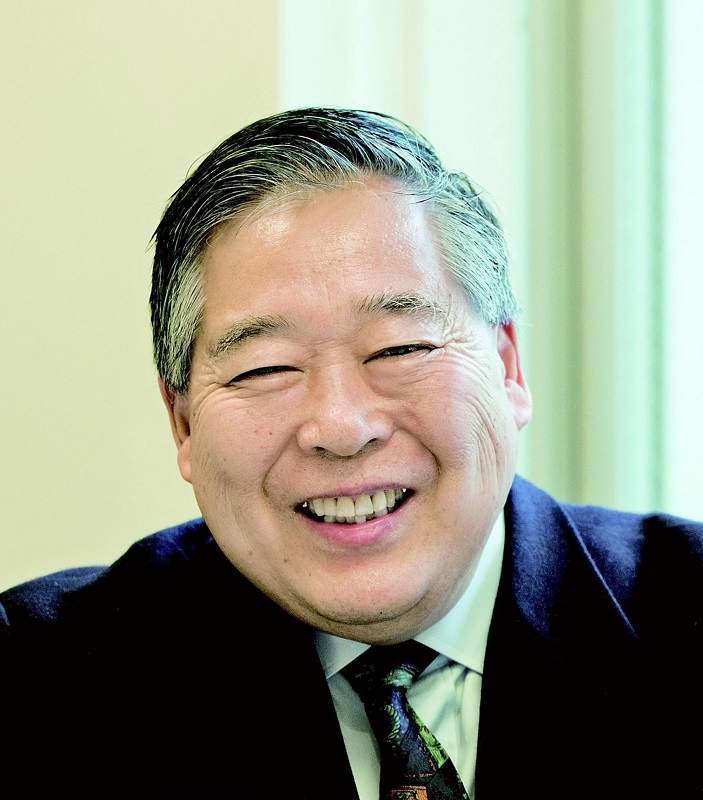 Takeo Koizumi, a leading expert in fermentation science and professor emeritus at Tokyo University of Agriculture, is one of the researchers who frequently visits the site.
"Without fermentation by germs, human life would not be possible," Koizumi said. "Many people are indifferent to its benefits, but Kinzuka reminds us that we can exist while being wrapped up in the greatness of nature!"
Humans are expected to receive more benefits from microbes in the future. Fermented foods are believed to have positive effects on health and beauty, and there are high hopes that the power of microbes will help solve environmental problems.
A memorial service is held every year in May, when Kinzuka was established. Shusei Matsukage, a senior official at Manshuin Temple, said, "Young people also seem to have kind and humble hearts, feeling that even the lives of microbes do not deserve to be taken."
Many researchers, students, sake brewers and other related people visit Kinzuka. The appreciation of microbes is being passed down from generation to generation.
Extend your trip!
Shinden at Manshuin Temple
Shinden (main hall) is the central facility of an imperial temple, which enshrines mortuary tablets of past emperors and their family members.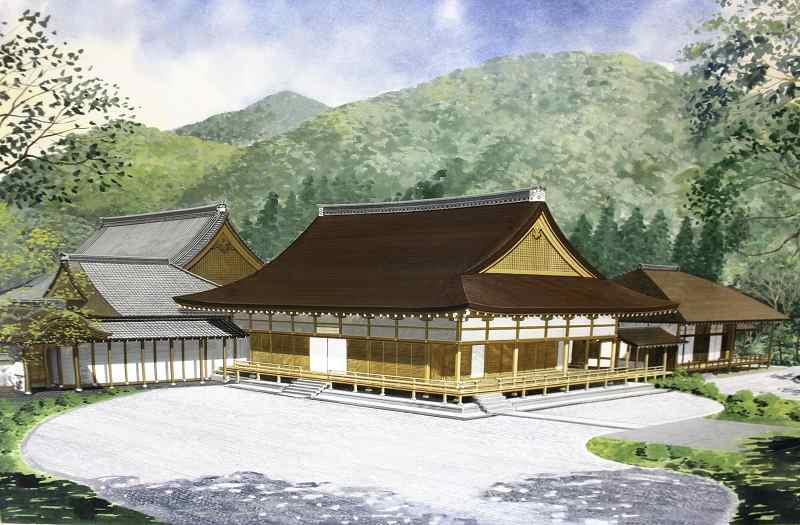 Manshuin Temple had its shinden confiscated by the government in the late 19th century in order to build a sanatorium, which is now the University Hospital of the Kyoto Prefectural University of Medicine. For this reason, the imperial mortuary tablets have remained temporarily enshrined in another building for the past 150 years.
The temple's current and previous chiefs have wanted to rebuild its shinden. And finally, after collecting donations from all over Japan, construction work began in April 2020. It is scheduled to be completed by the end of May.
How to get there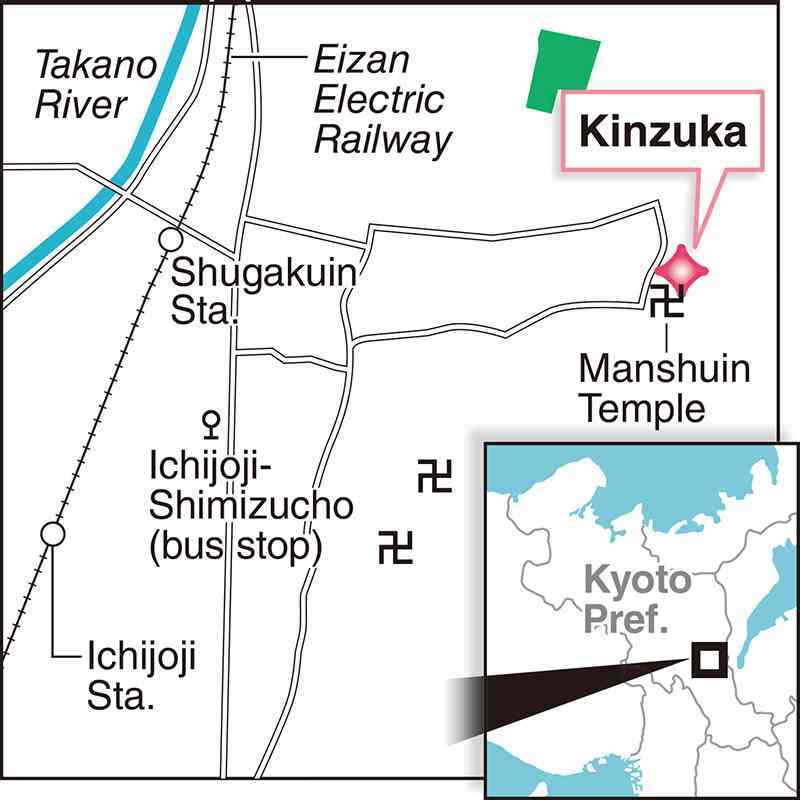 Manshuin Temple is a 20-minute walk east from the bus stop Ichijoji-Shimizucho on the Kyoto City Bus or Shugakuin Station on the Eizan Electric Railway. The temple is open to visitors from 9 a.m. to 5 p.m. Admission to the temple is ¥600 for adults. Access to Kinzuka is free, but you must inform the staff at the entrance that you wish to visit it, write down your name and address and follow the directions.
Add TheJapanNews to your Google News feed.