Botanist Makino spent his golden years in Tokyo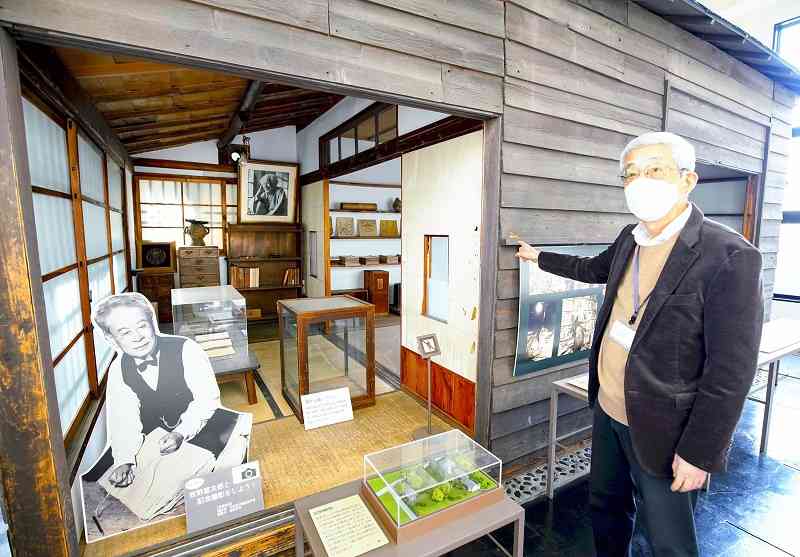 19:04 JST, May 10, 2022
World-famous Japanese botanist Tomitaro Makino (1862-1957) spent his last 30 years in Nerima Ward, Tokyo.
A self-educated researcher who studied botany while walking throughout the country, Makino named as many as 1,500 plants.
Visitors to the Makino Memorial Garden & Museum will sense the passion Makino poured into plants from its thickly growing vegetation and his favorite study tools.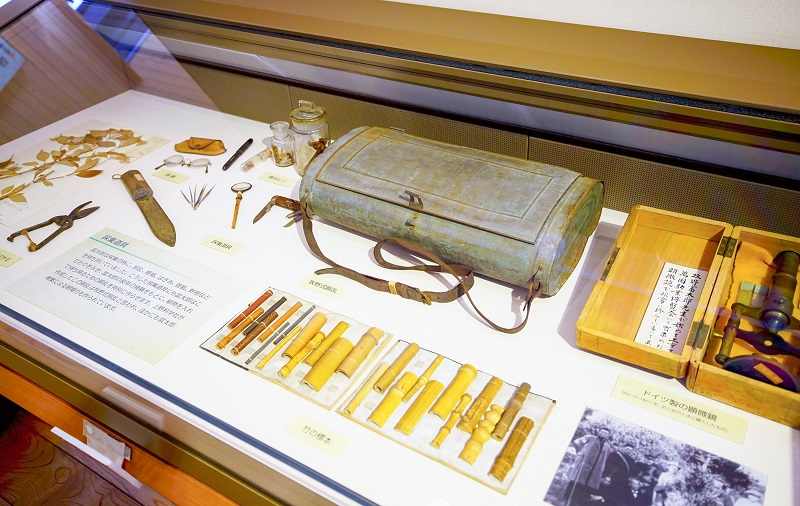 The 2,500-square-meter garden, which Makino called "my botanical garden," is home to more than 300 varieties of plants.
His study, which is said to have been moved from the second floor to the first, remains in a corner of the garden that changes its appearance every season. Desks and bookshelves have been preserved from days of yore and the second floor bears a hole from the weight of books and specimens.
"He dedicated his life to plants and was always at his desk," said 76-year-old Kazuoki Makino, Makino's great-grandson and curator who lived with the botanist until he was 10.
Born in Sakawa, Kochi Prefecture, Tomitaro Makino dropped out of elementary school after two years because he was bored in classes.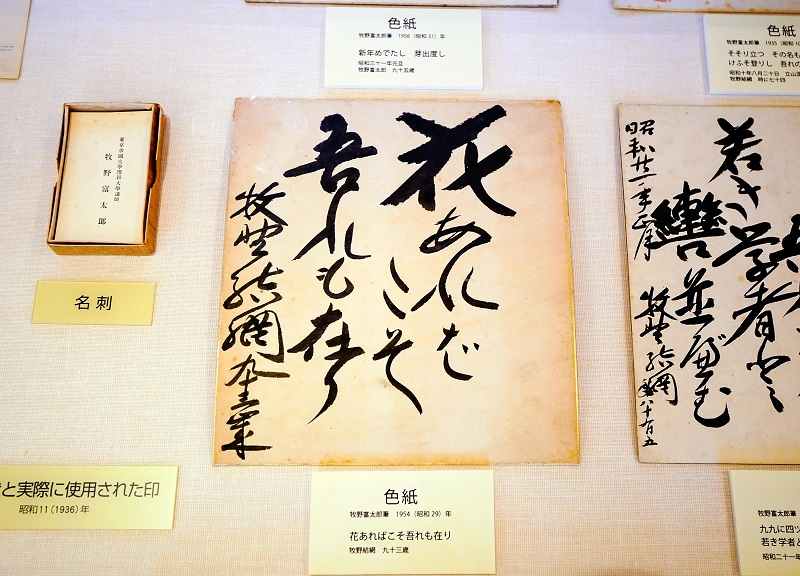 After schooling himself he was allowed to visit the University of Tokyo's science department to study botany at the age of 22. Makino found a new species of yamatogusa at 27 and gave it the scientific name: Theligonum Japonicum. He is said to have collected 400,000 specimens and published the 1940 issue of "An illustrated Flora of Nippon by Dr. T. Makino," which continues to be revised and read today.
His scissors, a pair of glasses and bottles that he used to collect specimens, as well as sketches of plants and memos in notebooks about the names of plants by region, are on display in an exhibition room. A sturdy bag that the botanist used to carry plants in reveals the passion he had for his work.
It was his wife, Sue, who supported a household that financially struggled through his research. Back then, fires occurred often in central Tokyo, so she proposed building a house in the suburbs to prevent his samples from being burned into ashes. Makino named a new species suekozasa in gratitude for his late wife, and the plants now surround a bust of Makino at the museum.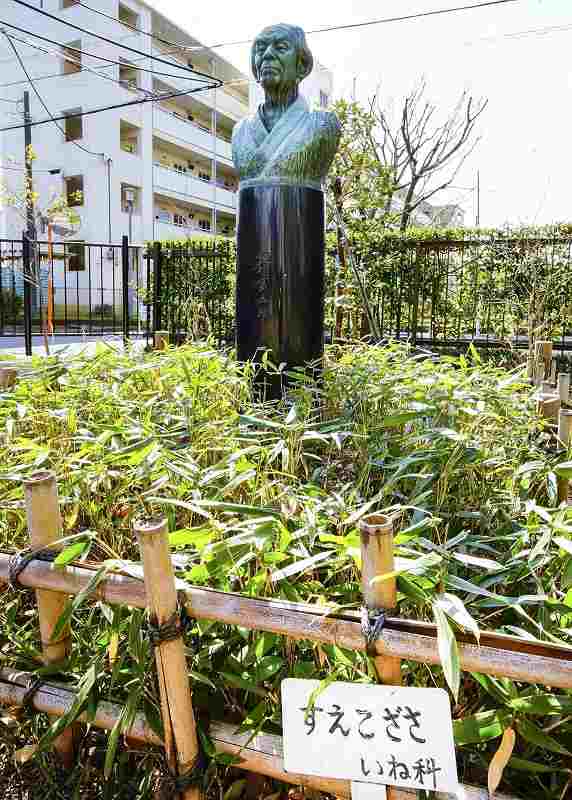 Many visitors have come to the museum since Makino was chosen as the model for the protagonist of an NHK serial drama that will be broadcast next spring.
"I want visitors to learn his innocent way of life," Makino's great-grandson said.
Makino Memorial Garden & Museum
The Nerima municipal facility was opened in 1958 to preserve plants that were collected by Tomitaro Makino. It is a five-minute walk from Oizumigakuen Station on the Seibu Ikebukuro Line.
Address: 6-34-4 Higashi-Oizumi, Nerima Ward, Tokyo
Hours: 9 a.m. to 5 p.m. Closed on Tuesdays (or next weekday when Tuesday falls on a national holiday)
Admission: Free