Yamanashi: Old inn, traditional house have facelifts to attract remote workers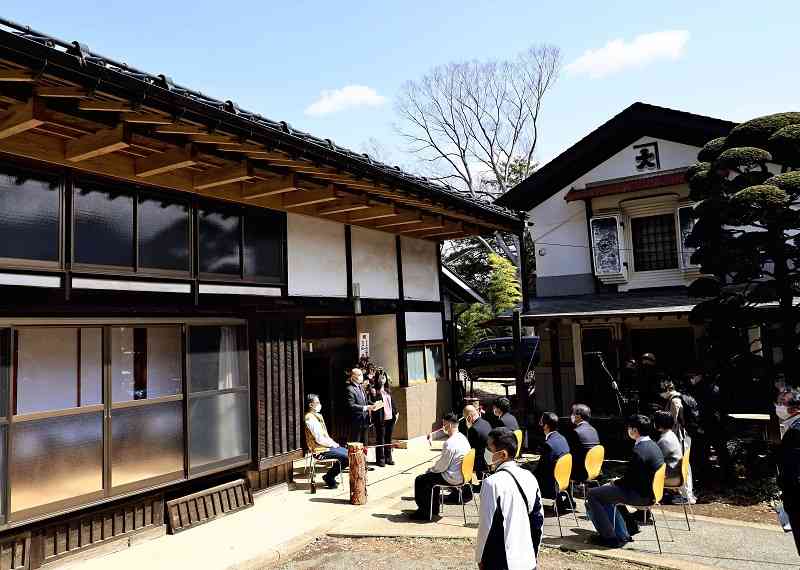 12:34 JST, April 19, 2022
UENOHARA, Yamanashi — Teleworking facilities renovated from a former inn and a traditional Japanese house have opened in Uenohara, Yamanashi Prefecture. The city supported the renovations of the buildings and expects that the facilities will be able to meet the demand for working remotely, which has become more commonplace amid the novel coronavirus pandemic.
On March 20, Miharashitei, a facility renovated from a former two-story inn near the north exit of JR Uenohara Station, held a preopening ceremony for related parties.
WADE, a company in the city that operates the facility, renovated the ryokan inn, which had not been used for more than 10 years.
The second floor is equipped with four rental offices as well as a shared office that can accommodate 16 people. On the first floor is a community space that can accommodate about 20 people and is intended to be used for lectures, relocation consultations, corporate seminars and other events.
Located on a hill overlooking the Katsura River, the facility is named after the former inn. The full-scale opening is scheduled for May.
The company's president, Takumitsu Omata, said: "If you come to this place, you can work while enjoying the scenery and the four seasons. We also want to make it a place where new and local residents and students can interact with each other."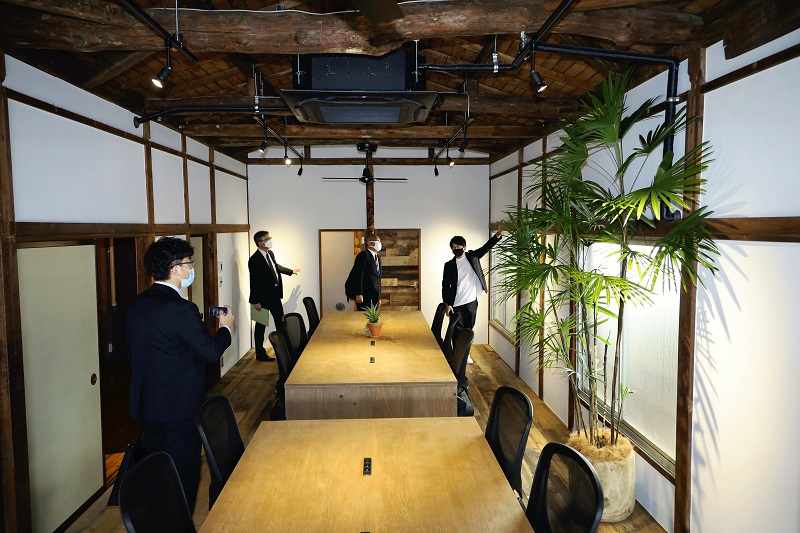 ADDress, a Tokyo-based company that provides unlimited multilocation living services for a fixed fee, opened a new teleworking facility, called ADDress Uenohara A Residence, in a renovated, old private house on March 20. Membership allows the use of the facility, as well as access to more than 230 other facilities nationwide.
The 300-year-old building, which used to be a sericulture farmhouse, has a shared office and three private rooms where people can stay. Members can work while enjoying the garden on the premises and the surrounding natural beauty.
Uenohara Mayor Nobuyuki Murakami, who attended the opening events for both facilities, said, "I hope people will make use of these facilities and learn about the advantages of Uenohara, leading to more people relocating here to take up permanent residence."