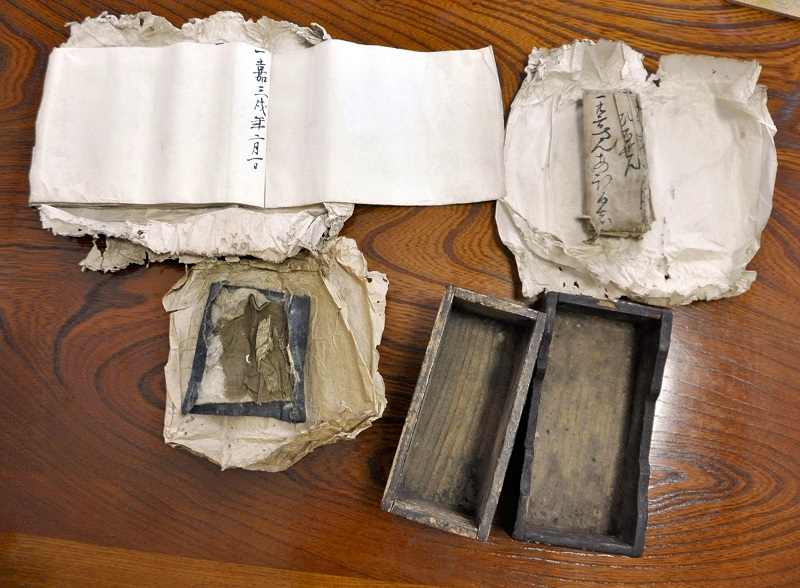 11:08 JST, October 31, 2021
GOTO, Nagasaki — During the time when Christianity was banned in Japan, many believers on the islands of the Kyushu region fled persecution and secretly kept their faith under the Tokugawa shogunate, from the 17th to early 19th century.
A descendant of those very Christians is planning to establish a museum to display holy statues and other religious objects used during that time.
Kazutoshi Kakimori aims to open the museum next spring on Naru Island, a remote island with a population of about 2,000, located in the center of the Goto Islands, Nagasaki Prefecture. The island has one component of the UNESCO World Cultural Heritage site "Hidden Christian Sites in the Nagasaki Region" — Egami Village on Naru Island.
When Kakimori worked for the Nagasaki city government, he was involved in the protection of cultural properties and campaigned for the registration of the hidden Christian sites as World Heritage sites.
Kakimori said that through his travels to various villages in Japan, he realized the importance of preserving local histories and traditional cultures. After retiring from his position, he moved to his mother's ancestral home on Naru Island, where he has established a Christian relic research center named "Akogi Village of Hidden Christians." He has been collecting religious artifacts, interpreting prayer texts handed down from generation to generation among islanders and conducting interviews with them.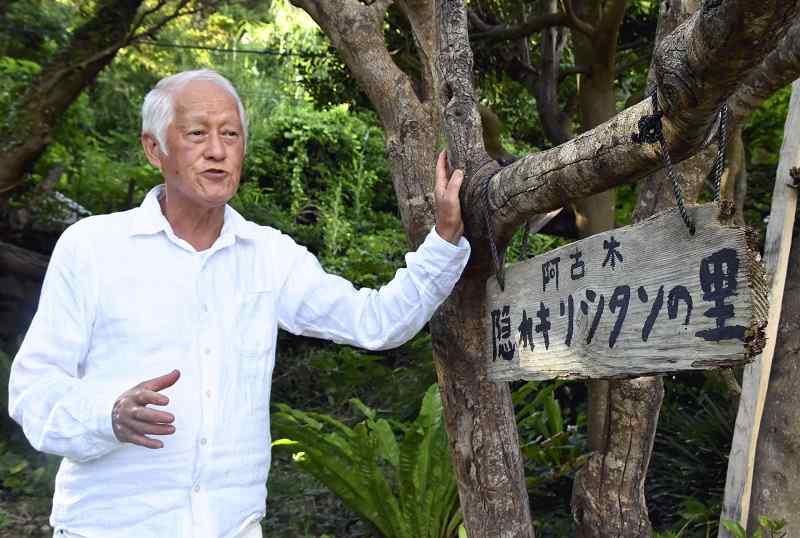 Remaining steadfast
According to the World Heritage Division of the Nagasaki prefectural government and other organizations, around 1800, when Christianity was prohibited, many believers moved to the island in order to escape oppression.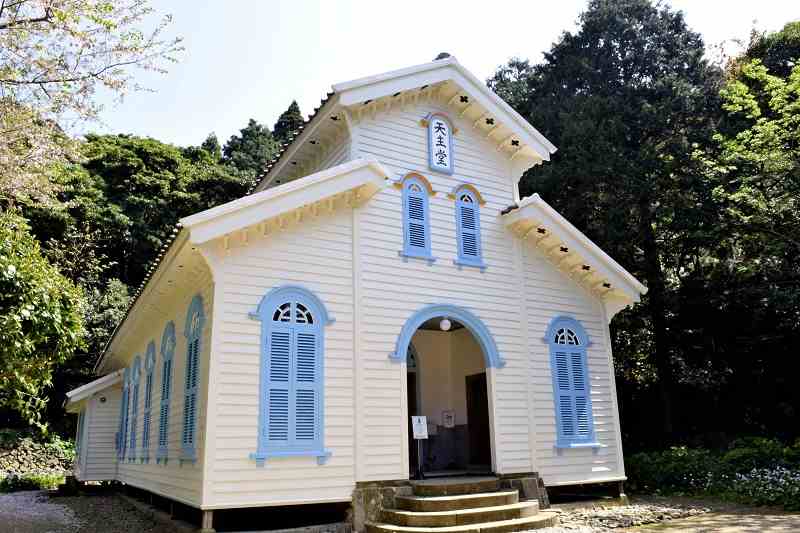 Even after the ban was lifted, many of them continued living as hidden Christians: refusing to give up the faith inherited from their ancestors.
However, due to aging and a serious population decline, maintaining the organization comprised of local residents has become difficult. Religious events such as baptisms and Easter festivals have been suspended for several decades.
Kakimori has decided to introduce their history and the materials he had collected over the years.
According to his plans, the new museum will be built alongside his base Village of Hidden Christians. It is to be a one-story wooden facility in which he will display items obtained from other hidden Christian descendants. About 200 items that have been inspected by researchers of the Kyushu National Museum are expected to be displayed.
One of the items is a statue of Maria Kannon, which has been worshipped in the region for generations. Maria Kannon statues combine features of the Virgin Mary and a Buddhist deity and were worshipped by clandestine Christians when the religion was banned.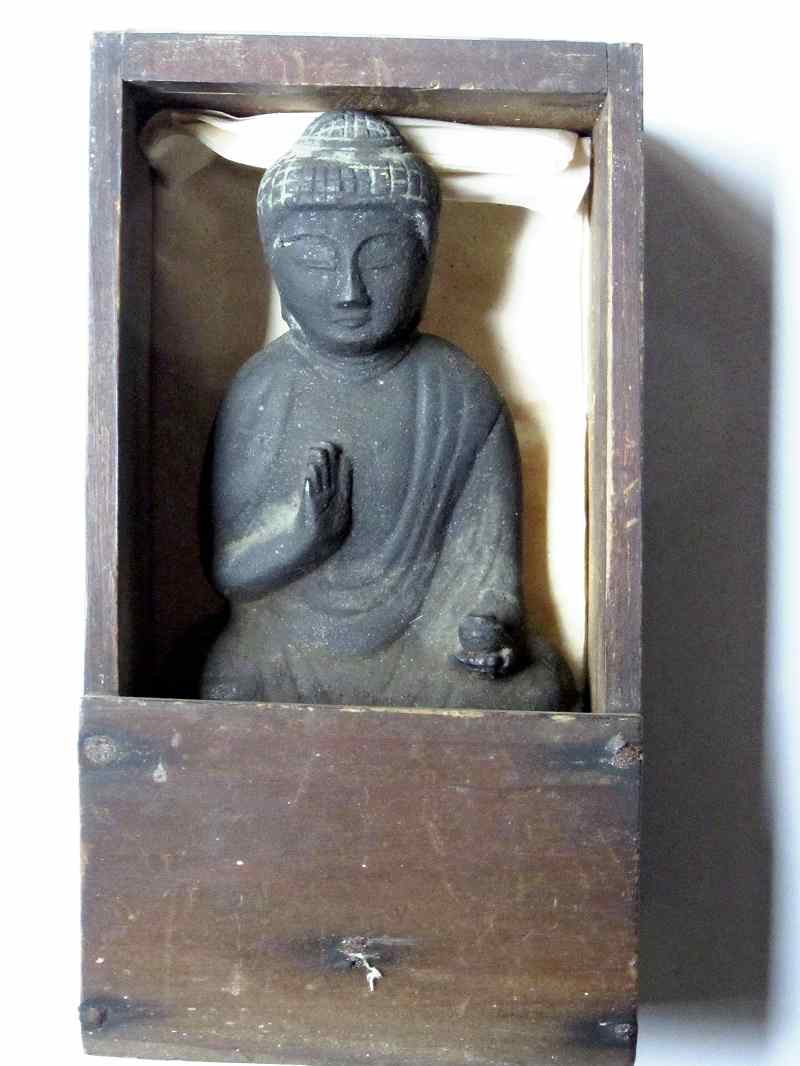 Orally handed down
Another item is a roughly 2.5-meter-wide silk cloth called Kinu no Orasho (Silk orasho) on which prayers are believed to have been written in the mid-1700s. The word orasho, originally the Latin word oratio, indicates a form of prayer orally handed down by the hidden Christians.
A calendar containing Christian holidays and other religious events called the Bastian-reki will also be displayed. Its name originates from its creator Japanese missionary Bastian, who adapted the Gregorian-based church calendar to the lunar calendar, which was usually used in Japan.
In order to cover part of the cost of building the facility, Kakimori has begun crowdfunding efforts with a goal of ¥5 million.
History of persecution
"People's memories are fading, and there is a risk of the religious tools being lost," said Kakimori. "On the island, people tend to focus more on the tangible properties of the World Cultural Heritage site, but we want to preserve the history of faith for the future."
"The history of the Christians who kept their faith under suppression for more than two centuries is very rare," said Kazuma Hayashi, professor emeritus at Nagasaki Institute of Applied Science University.
"This museum aiming to preserve and introduce religious objects of the time is also rare and very significant from the viewpoint of cultural inheritance."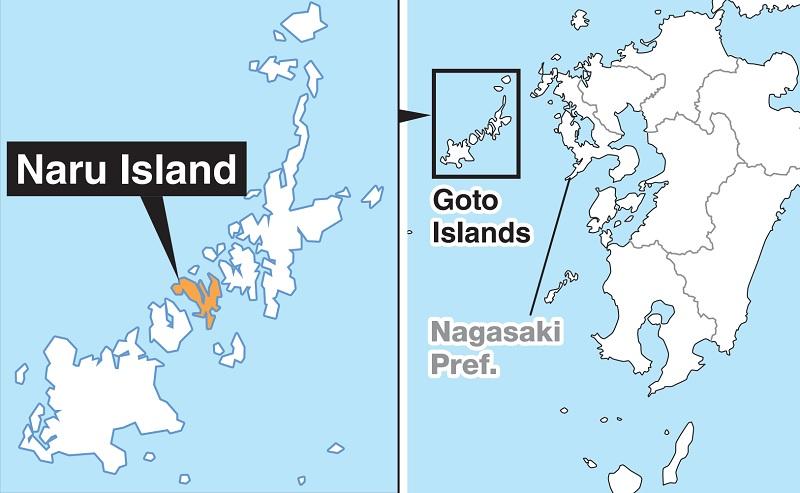 Add TheJapanNews to your Google News feed.