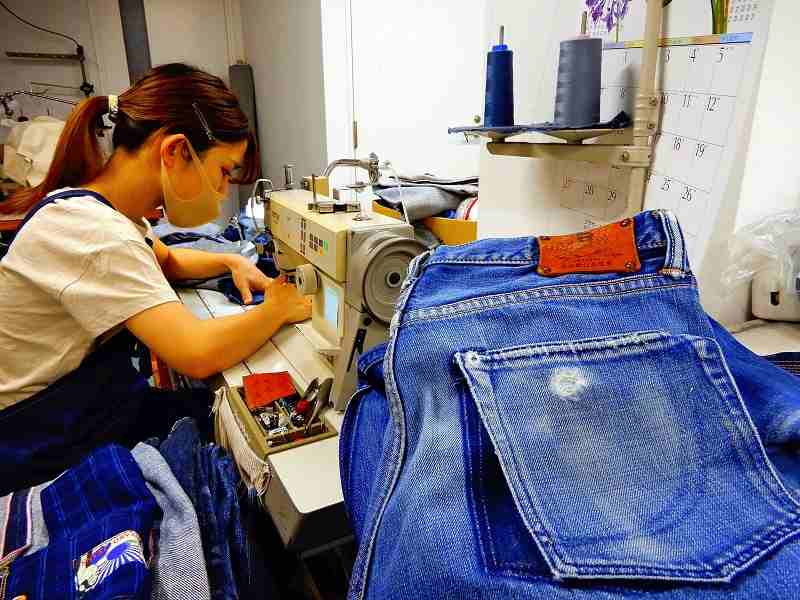 23:34 JST, August 29, 2021
OKAYAMA — The leading denim fabric manufacturers in Okayama Prefecture are freeing themselves from their conventional business model — mass production and mass consumption — amid growing interest in the Sustainable Development Goals adopted by the United Nations.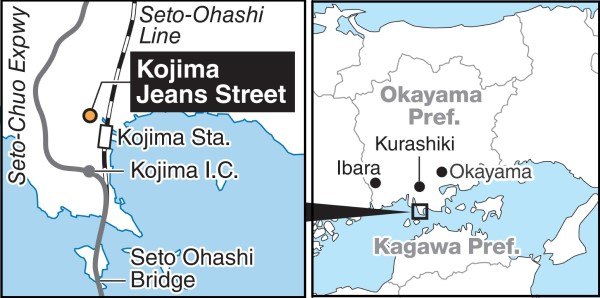 Beyond denim fabric, Okayama Prefecture is one of Japan's greatest centers of the apparel industry. As the world's fashion industries undergo a wave of sustainable fashion, new initiatives are gaining traction among manufacturers in the prefecture.
Recycling
Betty Smith Co., an apparel manufacturer in the Kojima district in Kurashiki, is popular for its products made by recycling scraps from the jeans manufacturing process. Colorful patchwork-like pants are created by cutting denim fabrics of different colors and sizes and then sewing them together.
"Everything we make is the only one in the world," said President Yashuhiro Oshima.
The company became aware of environmental measures about five years ago. In the apparel industry, the price of products was generally set on the assumption that a certain amount would remain unsold. This practice was considered problematic because it could lead to frequent price collapses due to oversupply. Beyond that, the industry has a problem of there being too many fabric scraps and other waste from factories.
Realizing this was all unsustainable, Oshima began to shift his focus toward a system of producing only what is ordered. He said his determination has continued to grow despite an industry slump amid the pandemic.
"European fashion industries and fashion magazines used to set the trends of the world, and everyone followed them," said Oshima, who is also the head of the Kojima Chamber of Commerce and Industry. "But we won't follow them anymore.
"We'd like to encourage local producers to work together and continue weaving fashions that add color to everyone's lifestyles."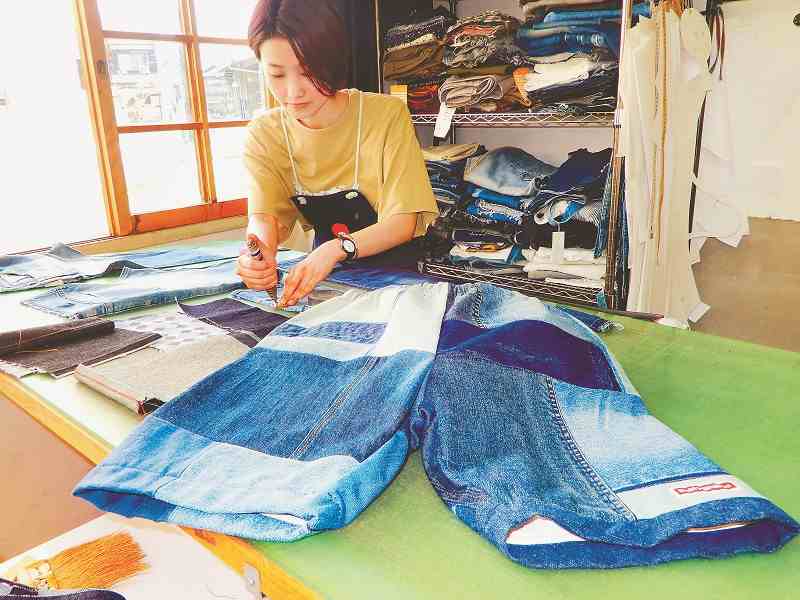 10-year-warranty
Japanese households discard 480,000 tons of clothes per year, the Environment Ministry reported. That is the equivalent of 130 large trucks per day. Manufacturers are trying to reduce waste by helping people use their products longer.
Kojima Jeans Street in the Kojima district is now a famous tourist destination lined with jeans shops.
Jeans at the Momotaro Jeans shop cost more than ¥20,000 per pair. However, they come with an unusual 10-year-warranty.
Every day, jeans with torn knees and pockets arrive at the factory from all over the country, and the torn jeans are repaired using patches.
"We always try to find a different way to work on each pair to preserve each style, including color fading," said Kaori Fukuda, who is in charge of repairing the jeans.
Kuroki Co., a fabric manufacturer in Ibara, has reduced the use of chemical dyes by switching about 30% of dyes to natural ones.
"If we fail to take environmental measures, we won't survive," said President Tatsushi Kuroki.
The company supplies denim fabrics not only to local manufacturers, but also to world-renowned brands such as Ralph Lauren in the United States.
Contracts with such business partners stipulate that the environment and human rights should be respected. Failure to do so leads to a breach in contract.
These partners regularly conduct inspections of Kuroki's factories to observe the working environment, the president said.
Uniforms go genderless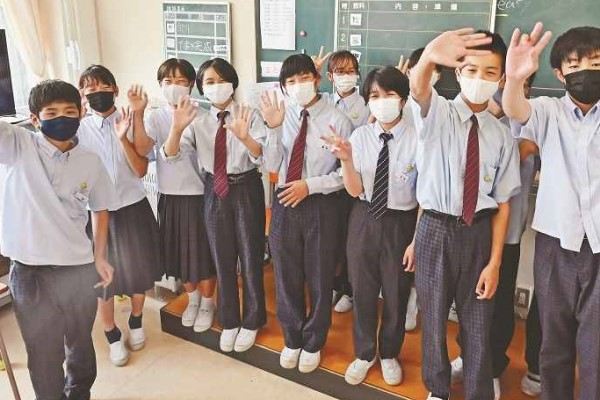 OKAYAMA — Promoting diversity is another mission of the apparel industry, with genderless clothing rapidly entering the mainstream.
Okayama-chuo Junior High School in Okayama City has abolished from this academic year the school uniform rule that girls must wear skirts. More than 30% of public schools in the prefecture have adopted flexible rules about uniforms, deciding students can choose for themselves.
Okayama Prefecture is also the largest producer of school uniforms in Japan, accounting for 60% of production across the country. Major manufacturer Tombow Co. is based in Okayama City and is focusing on genderless school uniforms.
"More and more genderless uniform rules are being adopted not only in consideration of sexual diversity, but also to offer students the convenience and opportunity to choose their favorite clothing," a member of the company said.
Sustainable fashion
This refers to the fashion industry's work to achieve a sustainable industrial structure and sustainable products. The Fashion Pact, an international framework aimed at reducing the fashion industry's environmental impact, was adopted at the 2019 Group of Seven summit. This has encouraged close scrutiny of environmental pollution and low-wage labor in developing countries.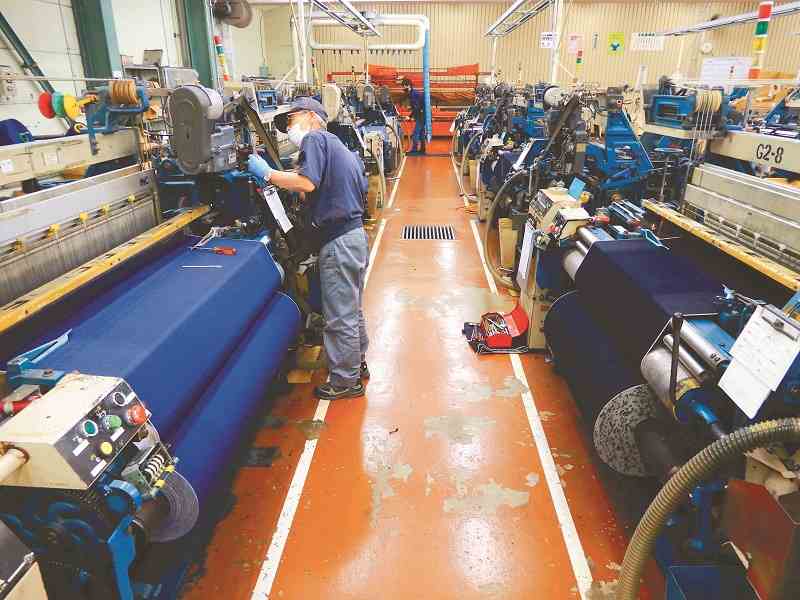 Add TheJapanNews to your Google News feed.