19:34 JST, July 20, 2021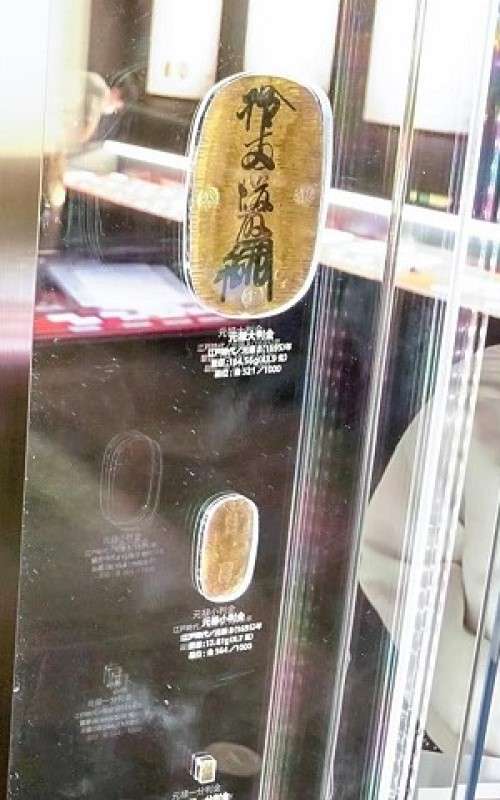 In addition to the nation's currency, the Saitama branch of the Japan Mint also produces decorative commemorative coins and medals, and its adjacent museum is particularly worth visiting to view such beautiful creations.
The Collar of the Supreme Order of the Chrysanthemum, the nation's most honorable decorative ornament, shines brightly at a corner of the exhibition, where visitors are prohibited from taking photos.
In May 2019, when the Reiwa era began, the Emperor donned this collar when he attended the Sokui-go-Choken-no-gi, an emperor's first audience after acceding to the throne.
Only here can the average person get such an up-close view of the ornament's intricate design, which comprises a rising sun disc and its rays. The 22-karat gold sparkles, and the green chrysanthemum leaves are gorgeous.
There are also decorations such as the Order of Culture, in the shape of a citrus tachibana flower, and the Order of the Sacred Treasure, decorated with small beads. These decorations were said to be handmade by skilled mint artisans using through filing and firing glazes.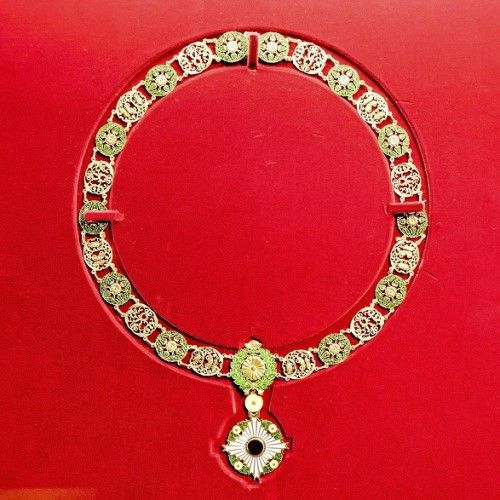 Commemorative coins produced for major events such as the Olympics or the World Expo are worth seeing for their rich designs.
The commemorative coins marking the 60th anniversary of the enforcement of the Local Autonomy Law, issued from 2008 to 2016, have patterns for each prefecture. For example, the representative of Saitama Prefecture was Eiichi Shibusawa (1840-1931), an industrialist from that prefecture. He will have his portrait on the new ¥10,000 note, but I did not know he had already appeared on a coin.
"One of the purposes of issuing commemorative coins is to test new technologies to prevent forgery," said Mitsuo Iwasaki, a spokesperson for the branch.
In fact, this commemorative coin is the first to use the technology of combining three kinds of metal materials, and a new ¥500 coin of the same structure will be issued this November.
Preventing forgery is the mint's priority, apparently followed closely by the pursuit of beauty. Seeing the series of decorations, I could not help but contemplate the mission and pride of the Japan Mint.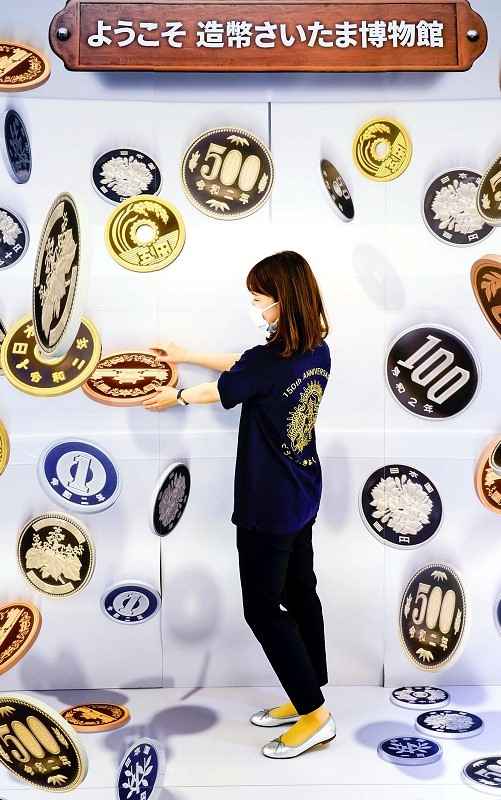 ---
Mint Museum of Saitama Branch
1-190-22, Kitabukurocho, Omiya Ward, Saitama
---
Add TheJapanNews to your Google News feed.