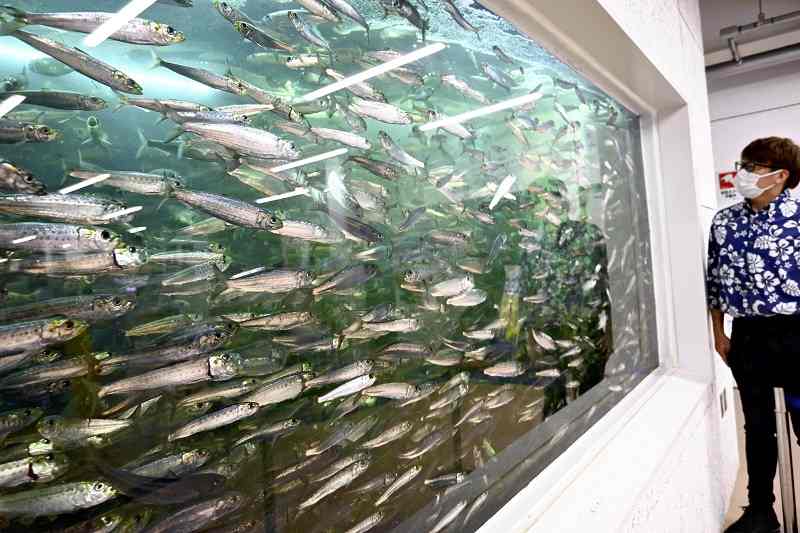 15:43 JST, July 6, 2021
The 60 kilometers of sandy Kujukuri Beach in Chiba Prefecture has been known since the Edo period (1603-1867) as a fantastic place for catching sardines.
At a spot near the beach stands the Iwashi Museum, which showcases traditional fishing equipment as well as the spirit of the Kujukuri residents, who have long braved the sea to bring home fish.
Sardines are nicknamed Nanatsuboshi, or Seven Stars, in Japanese, because they have a line of black spots running along their sides. Near the exhibition entrance, guests are welcome to spot the dots on about 3,000 sardines that swim around in a tank.
Legend has it that sardine fishing made a big splash in the area during the Edo period after fishermen from the Kishu area (what is now Wakayama and part of Mie prefectures) introduced the seine net. The net helped the Kujukuri fishermen to further reap the benefits of the plankton-rich waters where warm and cold currents meet.
Sardines from the area were not only used for snacks and the like, but were also dried and then sent to the Tohoku and Kansai regions to use as fertilizer.
The museum has on display a model that very comprehensively explains the "aguriami" fishing method, in which two boats enclose a school of fish in a net. Catch sizes ballooned dramatically after this method was introduced to the area in the Meiji era.
Until the construction of fishing ports after World War II, a unique gender role was observed: It was up to the women to push boats filled with men from the beach out to the sea. In the local dialect, the custom was poetically dubbed "oppeshi," which means to push in Japanese.
A colorful "maiwai" garment is also featured in the museum. The eye-catching and prized ceremonial cloth was given by a fishery owner to fishermen.
Part of the meaning imbued in the cloth stems from the rising and falling of fish populations due to such phenomena as climate change as well as competition among various aquatic species. As the size of a sardine haul was impossible to predict, the maiwai's supposed power of delivering bountiful catches likely held significant mystical weight among the locals.
A common thread exhibited throughout the museum is the Kujukuri peoples' willingness to accept natures' cycles while praying for tremendous catches and voyages free from harm.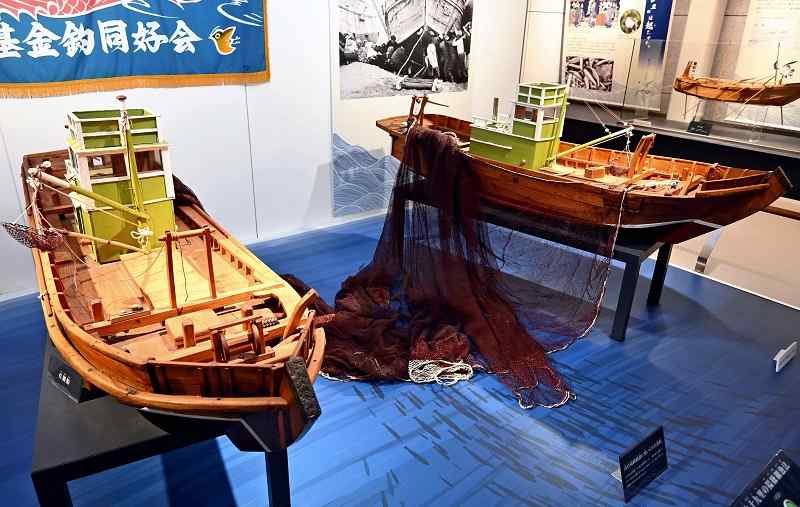 "Our ancestors also did farm work when the fishing was slow," said Itsu Uchiyama, an 84-year-old member of the Kujukuri folk study group, who helped with seine netting as a child. "They have the resilience to survive while keeping in touch with nature."
Sardines have been familiar to the Japanese people since ancient times, and "sardine" is written in Japanese on a wooden tablet excavated from the Heijokyu palace ruins in Nara City.
The museum reminds visitors to take note of the sea's ability to provide blessings unbroken.
Add TheJapanNews to your Google News feed.