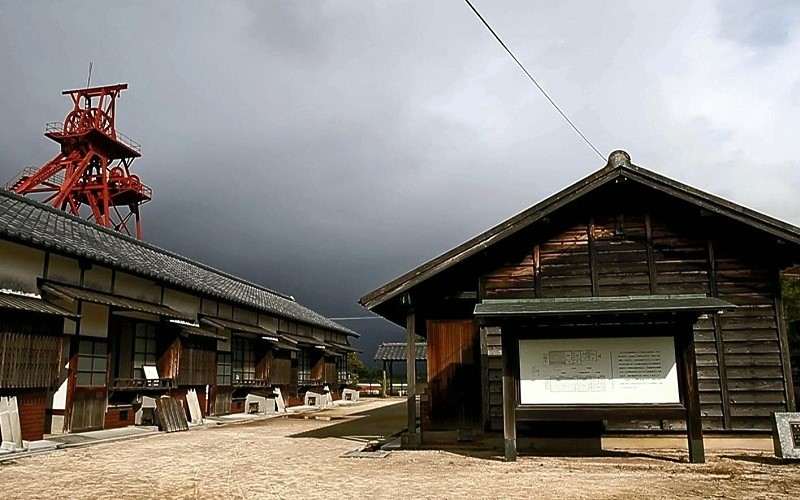 8:15 JST, May 15, 2021
TAGAWA, Fukuoka — Once a coal-mining area, the installation of several works of optical illusion artworks has helped give a Kyushu town a more artistic feel.
The Tagawa municipal government, in Fukuoka Prefecture, installed five works of trick art in various parts of the town, including outside of a JR station and in local parks.
After downloading a particular free app via QR codes located at each of the five sites, those who hold their smartphones up toward the artworks can further enjoy the pieces via videos shown through augmented reality technology.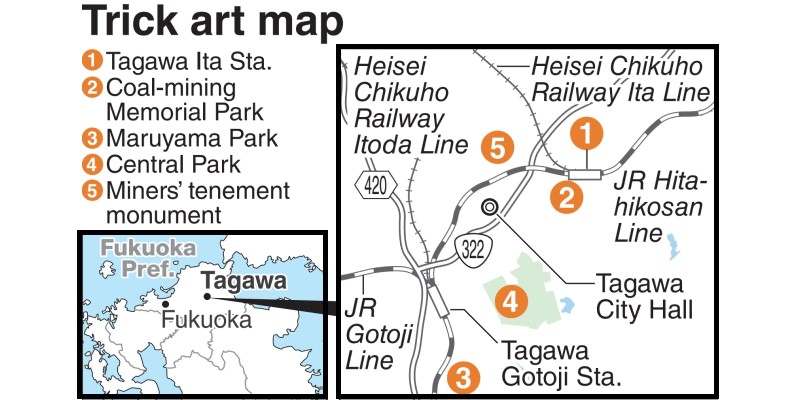 Each piece of trick art was made based on the scenery and history of the area in which it resides. For instance, one spot features a steam locomotive, which people of the past used to transport coal, while another piece is themed around bell peppers, the city's specialty.
Each piece has its own distinct 20-second video. Visitors can watch as a steam locomotive seems to burst out of the wall, or a bell pepper splits open and releases many pieces of chocolate.
Tagawa was once a prosperous coal-mining town, as the prefecture's Chikuho region, where the city is located, was a coal-producing area that had long served the modernization of Japan. After World War II, however, national energy reform forced coal mines there to close. By 1976, all of the region's coal mines had disappeared.
The city government now aims to become an artistic hub through the creation of such areas. For example, artistic objects and pieces have been placed along a road near Tagawa-Ita Station through the cooperation of an illustrator and a contemporary artist from Kyushu. The road was dubbed the Tanto (coal capital) Museum Road.
Tagawa hopes that with the addition of these new trick art areas to the ones that already exist, visitors will want to explore more of the city.
Visitors can also experience valuable art heritage at the Tagawa City Coal Mining Historical Museum located next to the Coal-mining Memorial Park. The museum keeps a collection of the work of Sakubei Yamamoto (1892-1984), a painter who chronicled coal miners' lives and the working conditions they faced in the mines. The museum is in possession of most of his work, which has been listed in UNESCO's Memory of the World Program.
As this year marks 10 years since the work's registration with the program, Tagawa hopes to use this opportunity to strengthen the idea of their city being one of art.
"We'd like to create a city where people can enjoy walking around," said a municipality official.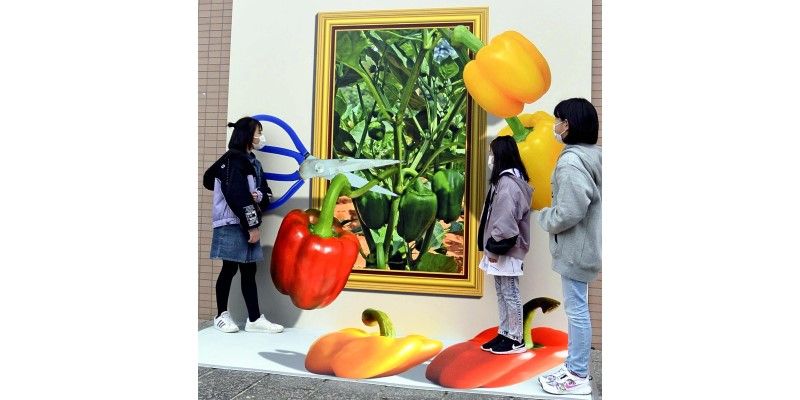 Tagawa City Coal Mining Historical Museum
The museum is located on the site of the Ita pit of the old Mitsui Tagawa Mining Station, one of the Chikuho region's largest mines, which closed in 1964. It also has reproduced miners' row houses on display outside.
Open from 9:30 a.m. to 5:30 p.m. Admission is ¥400 for adults, ¥100 for high school students, and ¥50 for elementary and junior high school students. Closed on Mondays, in principle.
Add TheJapanNews to your Google News feed.