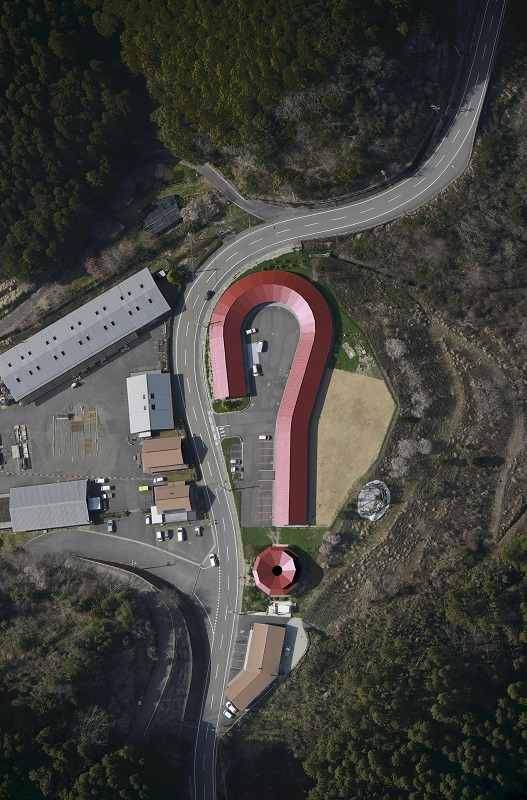 16:23 JST, May 2, 2021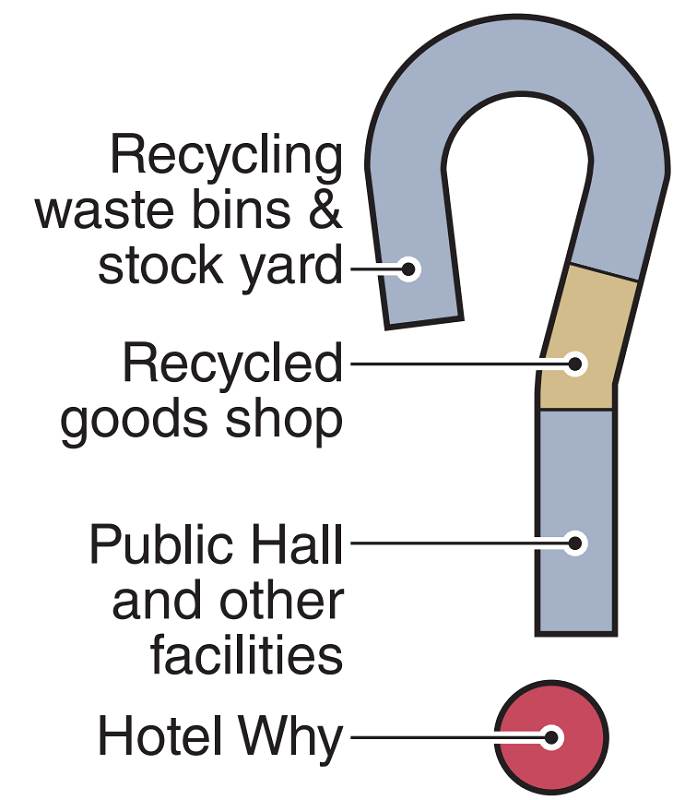 KAMIKATSU, Tokushima — A red question mark seen overhead in a mountainous region in Tokushima Prefecture represents a lot of questions about waste. For example: "Why do we throw away so much?" or "Why do we make things that are difficult to reuse? And why do we buy them?"
The above photo taken by a Yomiuri Shimbun helicopter flying over the town of Kamikatsu shows the Zero Waste Center, which was renovated and reopened last May.
The town government has achieved a recycling rate of over 80% thanks to its residents bringing in their own trash and separating it into as many as 45 categories. They are aiming for 100%, or zero waste.
The shape of a question mark was not initially intended, according to the municipality. It started out as a horseshoe shape but when the circular hotel was built, it formed a dot. Thus, a question-mark shape appeared.
The hotel is in the style of a mountain lodge. In this four-room "Hotel Why," guests can learn and experience the zero-waste project by separating their own garbage into various categories.
Kamikatsu has a population of about 1,500 and is less than an hour's drive from Tokushima City. It is known for its beautiful terraced rice paddies and clear streams.
---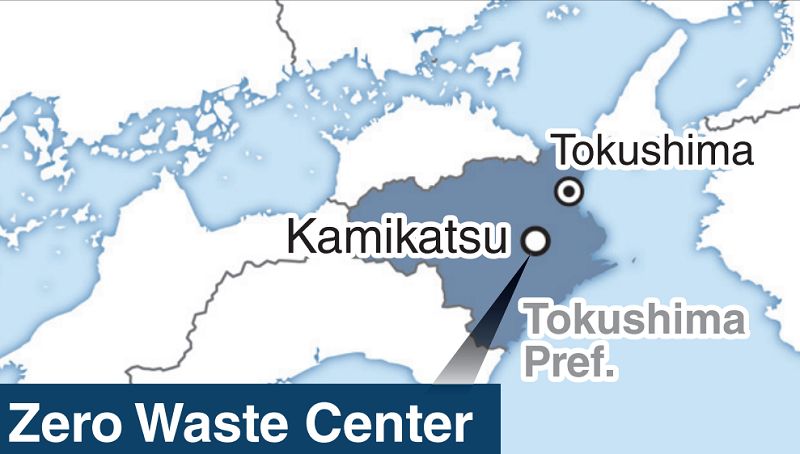 A map of Zero Waste Center
---
Add TheJapanNews to your Google News feed.