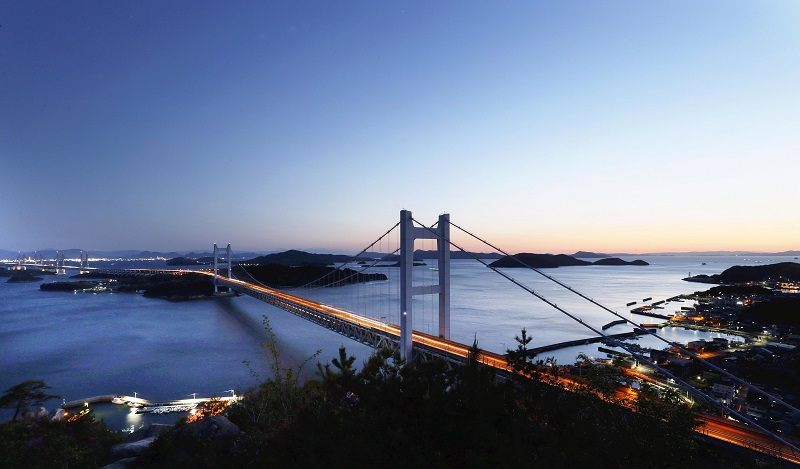 16:24 JST, May 2, 2021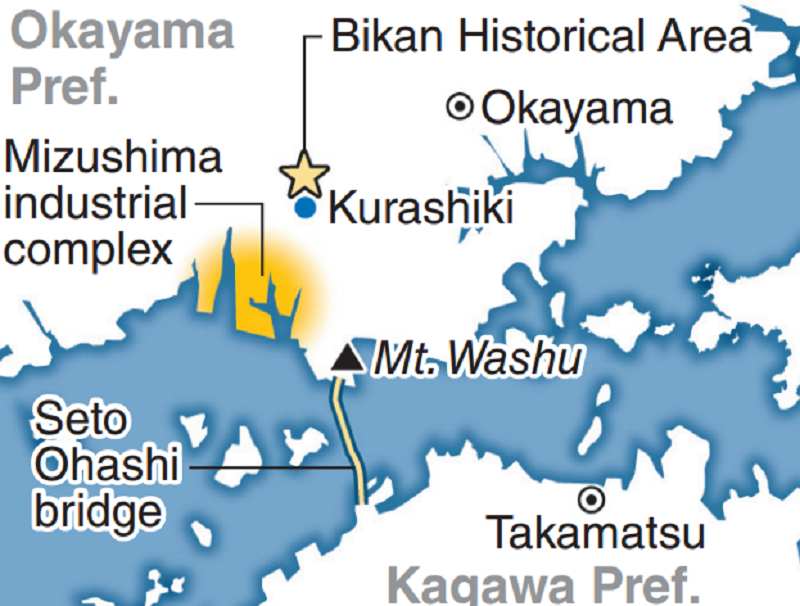 KURASHIKI, Okayama — The historical city of Kurashiki in Okayama Prefecture is known for the Bikan Historical Area, where white-walled traditional houses have lined its streets since the Edo period (1603-1867).
In recent years, though, this muscat-growing, denim-producing region has been promoted as a place with great night views.
Kurashiki has two spots designated as a "night skyline heritage of Japan," both of which are about a 30-minute drive from the Bikan Historical Area. Bikan translates as "beautiful scenery."
One is the Mt. Washu observatory overlooking the 13.1-kilometer-long Seto Ohashi Bridge — one of the world's largest double-decker bridges accommodating both road and rail traffic — that connects Honshu and Shikoku islands.
The other is the Mizushima observatory that overlooks the Mizushima industrial zone, a 25-square-kilometer complex that is more than 500 times the size of Tokyo Dome. The lookout is located along an old toll road and offers the only view of the entire industrial complex. The red, blue and green lights emitted from the factories glisten in the night. The scene is often compared to a jewel box.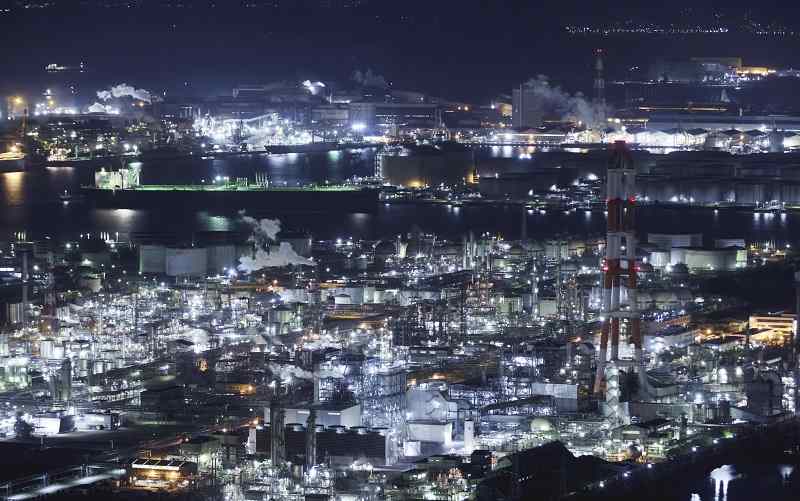 Both views can be enjoyed from the sea on a night cruise that has been in operation since 2000. A ship departs from Kojima Sightseeing Port in the evening, allowing passengers to enjoy the mesmerizing glow of the Seto Ohashi Bridge and the factories.
"Kurashiki has many charms that have yet to be discovered," said a city government official. "We hope you will enjoy the majestic views that cannot be seen on just a day trip."
Add TheJapanNews to your Google News feed.