Ibaraki: Daibutsu Viewed from above Reminds us how Small Humans are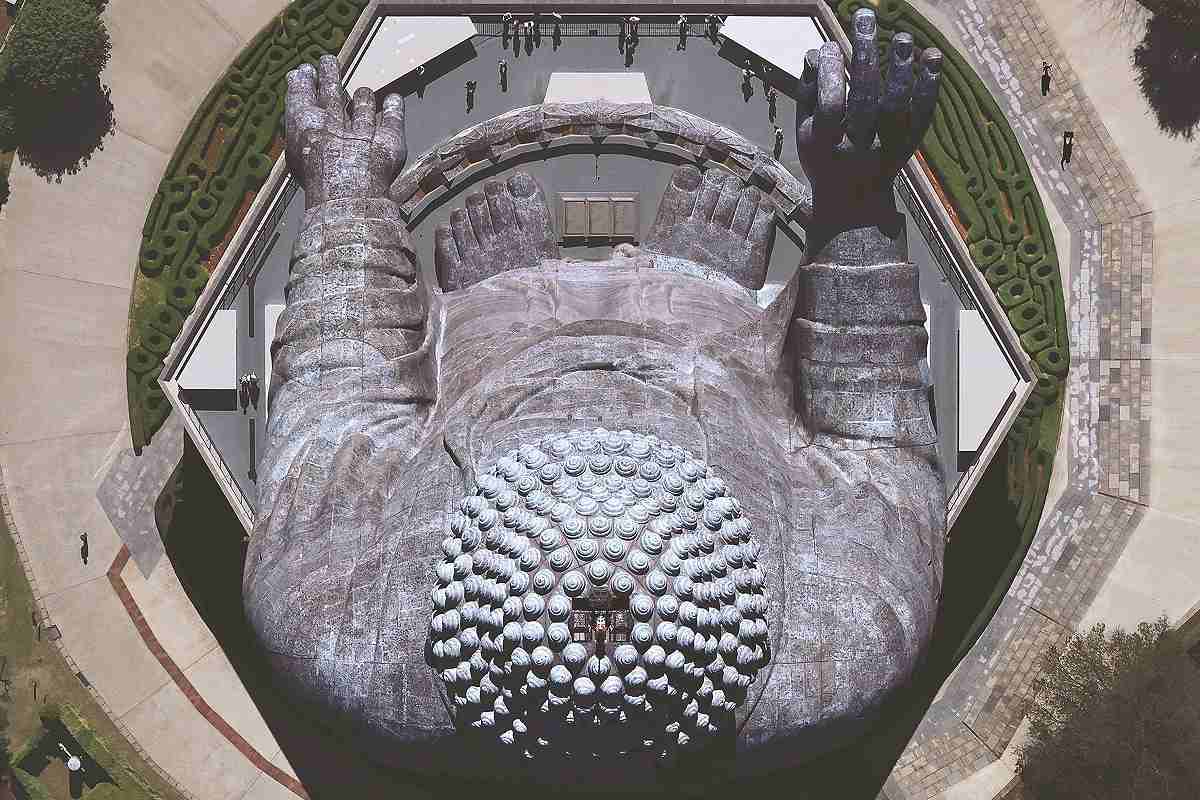 16:36 JST, February 2, 2021
USHIKU, Ibaraki — The bronze daibutsu Buddha statue in Ushiku, Ibaraki Prefecture, is said to be the tallest of its kind worldwide. At 120-meters in height from the pedestal, it towers over onlookers who come to see it.
When I heard that, my first reaction was "It's as if the Great Buddha of Todaiji temple in Nara was standing up." But then, after carefully mulling over my thoughts, I came to the conclusion that the statue was "outrageously humongous."
In fact, the 15-meter-high Great Buddha of Nara would probably slip snugly into one of the 18-meter-wide palms of the Ushiku Buddha.
Although difficult to see from the ground, the Ushiku Daibutsu statue has distinctive hair called "rahotsu," which can mean "coiled curly hair" in English. Each coil is one meter wide, weighs 200 kilograms, and about 480 of them adorn the Buddha's head.
When gathered around the massive pedestal, the Ushiku Daibutsu's right hand offers the ant-like size observers a sense of enlightenment and the left hand accepts their wishes and prayers.
The Ushiku Daibutsu should have been lit up on New Year's Eve to bring in the New Year with a lively atmosphere. However, due to the novel coronavirus pandemic, the scale of the New Year's events was drastically scaled back and the event went quiet. For the first three days of the year, worshiper attendance plunged to 60% of what it was in the same period in the previous year.
When I visited the site last month by bus from JR Ushiku Station, I asked, "How much longer will it be until the coronavirus pandemic ends?" with a heavy heart.
Even from far away, the Ushiku Daibutsu stands out like a giant. But the closer a sightseer approaches, the bigger it gets and the Buddha will eventually eclipse the visitor's field of view. This causes the faces of most people who approach it to naturally turn upward.
For what it's worth in the current situation, there might be nothing better than to have experiences such as this.
Take the elevator to the observation deck
This statue is officially called, Ushiku Amida Daibutsu. It was built by Higashi Honganji temple in Taito Ward, Tokyo. Its construction started in 1983 and was completed in 1992. The height of the daibutsu itself is 100 meters and the pedestal is 20 meters. The total weight is 4,000 tons. You can also enter this daibutsu. Take the elevator up to its chest 85 meters high and you'll find the observation deck. Tokyo Sky Tree, about 50 kilometers away, can be seen depending on the weather.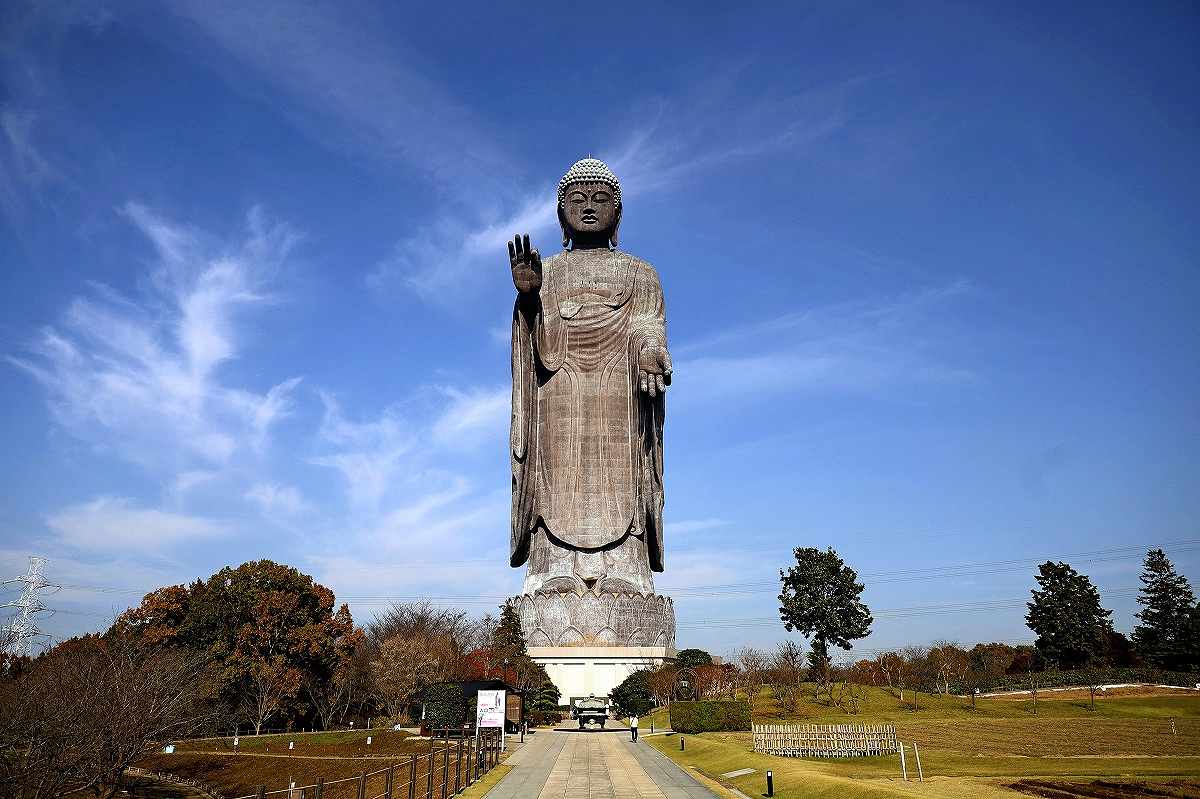 Add TheJapanNews to your Google News feed.