Mountain Town in Japan Becoming Hub for IT Firms' Satellite Offices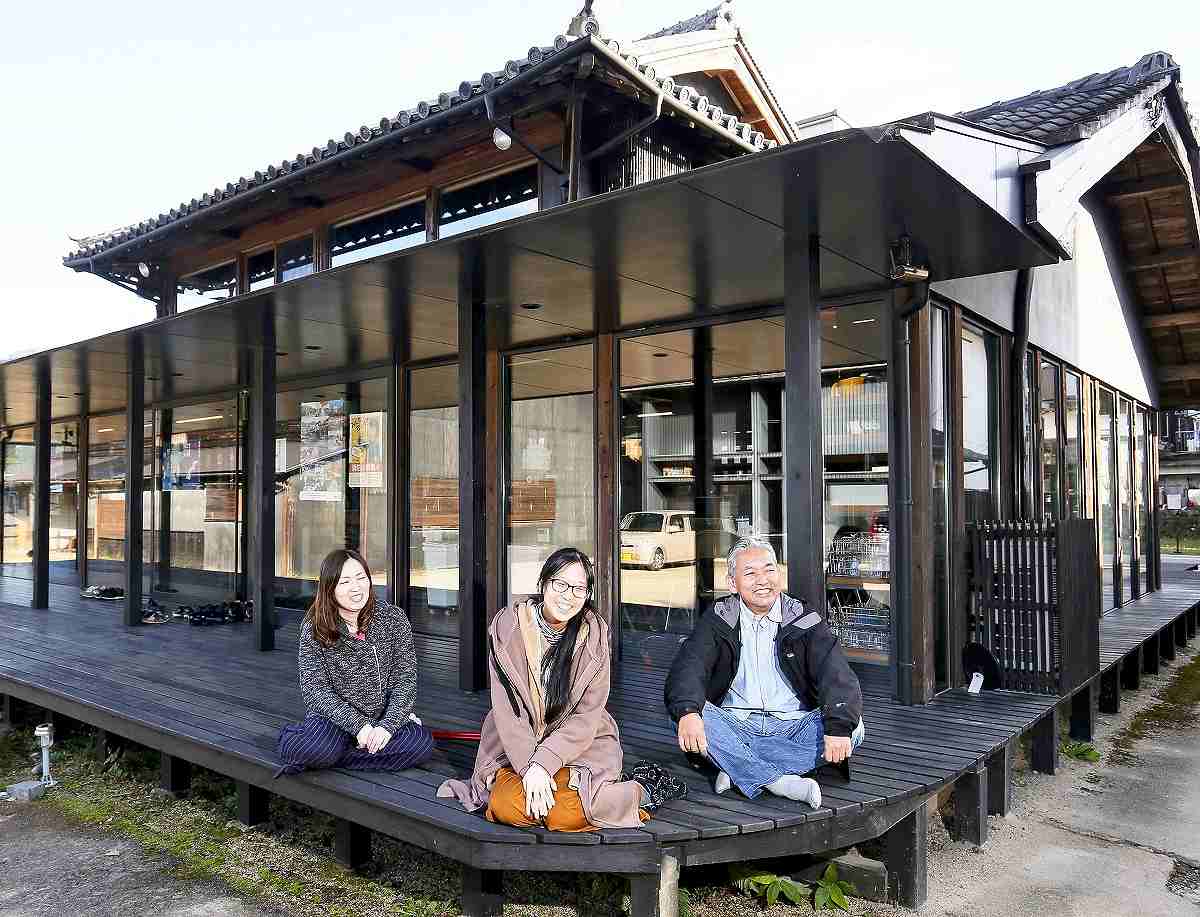 17:33 JST, January 15, 2021
The coronavirus pandemic is changing the way people and companies think and react. When there is an influx of people from big cities to regional areas, how does it affect regional revitalization? More than a dozen information technology companies developing websites and smartphone apps have opened satellite offices in Kamiyama, Tokushima Prefecture. I visited the area to see what the town is like and if they face any problems.
■ Converting old folk houses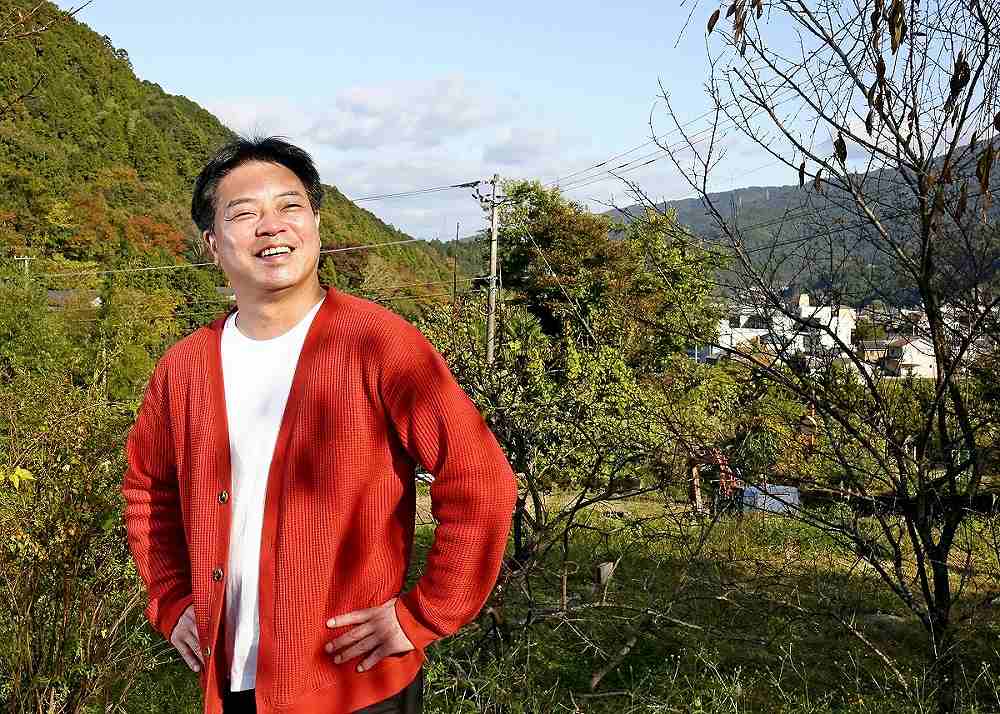 Mitsuru Sato, the president of Dream Jack, inc. in Osaka, traveled to Kamiyama on Jan. 5 to make a deal regarding the purchase of an old folk house near the town's municipal government building.
"I've made up my mind," Sato, 46, said. "I will start renovating the house in spring and have it completed by summer."
The house is currently unoccupied and will be renovated as a satellite office for Dream Jack.
He made the decision because the pandemic changed the way the company's approximately 60 employees worked. Before the outbreak, the employees worked at the offices of their clients, such as financial institutions, to develop various systems.
"Clients asked us to telecommute because of the pandemic, and we can still do our job as long as we have our computers and a good internet connection," Sato said. "Then it hit me, moving to a more comfortable work environment might be a good idea."
Nestled in the mountains and surrounded by nature, Kamiyama set up an optical network to improve television reception and telecommunication networks. Fourteen companies, including Tokyo-based IT firms, have opened satellite offices in the town.
As a result of the pandemic, companies have rediscovered the importance of decentralization.
Plat Ease Corp. in Tokyo is entrusted by television stations to make their program listings, among other tasks. It was mandatory for the company's employees to work at its headquarters for the sake of managing all the information. When a state of emergency was declared last spring, those working at the head office began telecommuting, while the company's satellite office in Kamiyama started to take on the functions of the head office.
"We were able to continue our business because we decentralized the functions of the head office," Toru Sumita, 58, the chairman of the company, said.
In Kamiyama, 13 Plat Ease employees work at the satellite office and at two related companies. Ten of them are from Tokushima Prefecture.
"For young people, working at an IT company is very appealing," Tatsuro Baba, 37, of the town's municipal government, said.
If companies continue to decentralize their functions because of the pandemic, regional areas can expect more job creation.
■ Utilizing empty plots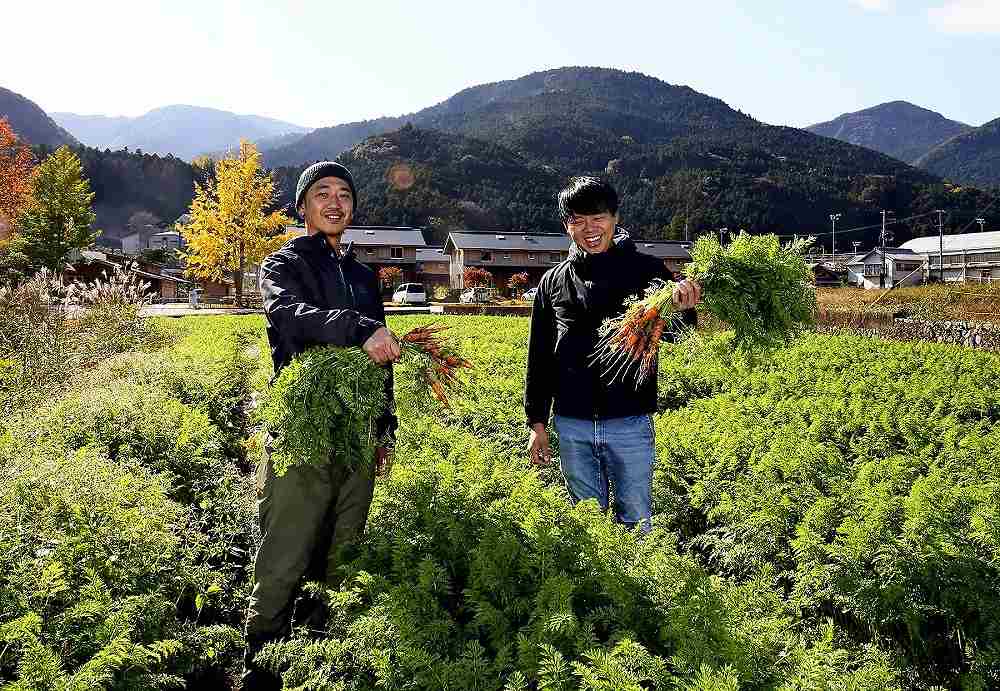 Green Valley Inc., a nonprofit organization that helps people relocate to Kamiyama, assisted 266 people in 165 households move to the town between fiscal 2008 and fiscal 2019, according to the organization.
"More manpower produces new projects," said Shinya Ominami, 67, a board member of the organization.
A good example is Food Hub Project Inc. The company was founded in 2016 with the help of investors from several sectors, including from the town and a Tokyo-based company Monosus inc., which also has a satellite office in Kamiyama. It all started after a meeting between Taichi Manabe, 43, Monosus' chief designer who moved to the town, and Kaoru Shiramomo, who works at the municipal government and is also set to inherit a local farm.
The two met in 2015 at a working group discussion to formulate the town's first revitalization strategy. The mountainous landscape of the area forced the town's farms to produce only a low-volume of crops. Manabe was holding food events with local farms and traveled nationwide with his chef friends. The experience gave Shiramomo an idea of wanting to connect something small with something small.
"His idea came from combining the perspectives of a farmer who produces food, and a diner who works with a chef," Manabe said.
The town's revitalization strategy described the role of Food Hub Project as "connecting a small group of producers and a small group of consumers who can build a good friendly relationship."
Food Hub Project operates a restaurant Kamaya at which the food is mostly locally sourced. The restaurant has gained popularity and some of its customers come from outside the prefecture. To help solve the issue of abandoned but arable land and a lack of successors willing to take on the farm, the restaurant grows rice and other food on 83 plots of land, equating to 4.2 hectares, around the town.
Even amid the pandemic, the company remains positive about its efforts on regional revitalization.
The company opened a market in November 2020 called Kamapan & Friends Natural Bussankan in the Ginza Sony Park commercial complex in Chuo Ward, Tokyo. The store not only sells food from Kamiyama, but also food that is grown in small quantities from across the country.
"In Kamiyama, those who produce the food and those who consume the food talk to each other and move forward together," store manager Kyoko Yuge, 26, said. "I want this kind of relationship to spread."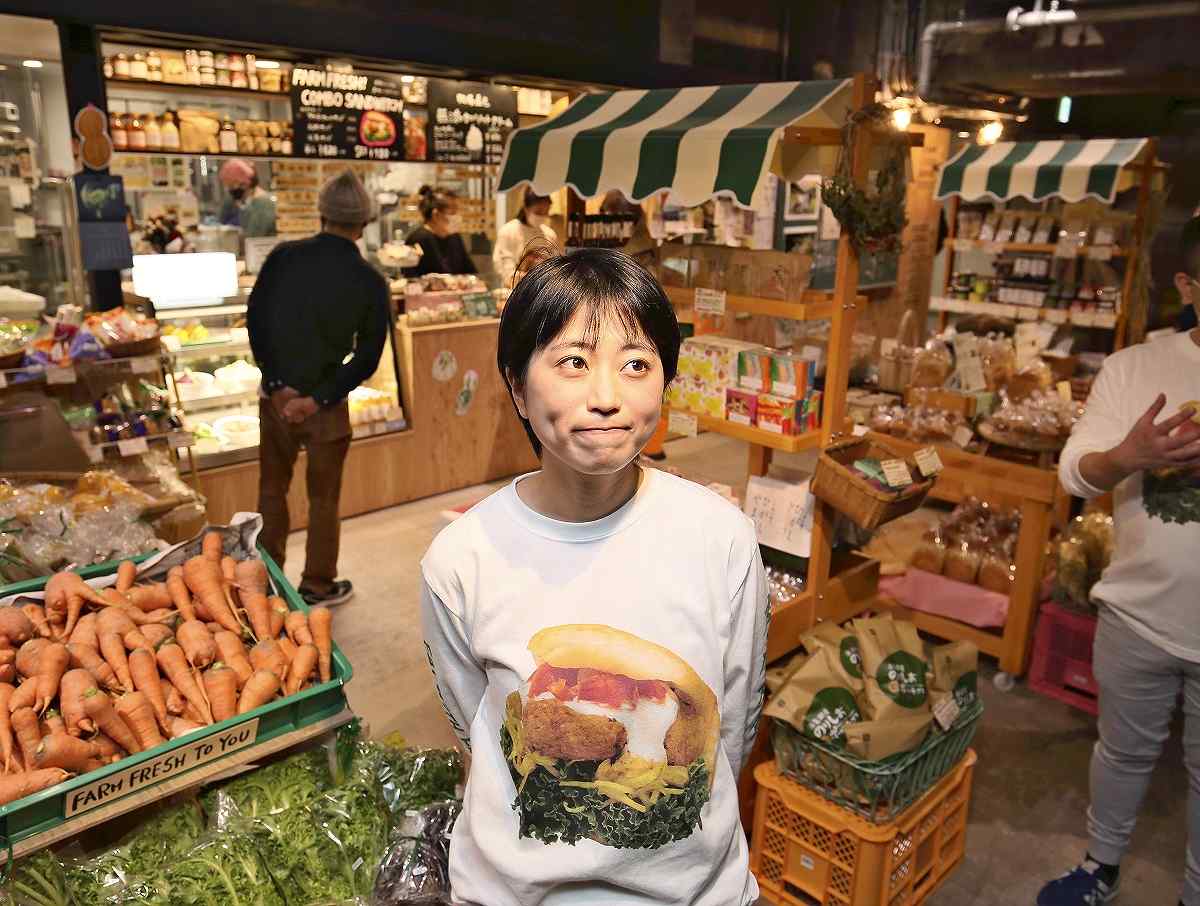 ■ Local governments' efforts are key
The Kamiyama municipal government drew up its second revitalization strategy in December last year. The town managed to avoid some issues that had raised concerns the first time around, such as possibly closing the prefectural high school's branch school, and are continuing their project to try and keep the town alive for future generations. Moves are also being made to try and open a private technical college.
However, the town's population continues to decline. The population was at 5,300 in 2015, but it is estimated to drop to 1,960 in 2045. The town hopes the number of younger people will increase through relocation to prevent the population from falling below 3,000 in 2060. But there are a lot of obstacles.
Despite its hurdles, the town has an advantage because those involved in the project come from a variety of backgrounds. Farm successors and IT company employees have come together to develop a food business to encourage residents to eat locally sourced food. Young people who have moved to Kamiyama have become bridges for more newcomers and companies opening satellite offices. A person who was involved in education overseas and a former wedding planner have become members of a group implementing the town's revitalization strategies. Kamiyama is also trying to expand its network of people working in a variety of fields.
The central government appropriated ¥10 billion in the third supplementary budget for this fiscal year as a subsidy for local governments trying to revitalize regional areas through telecommuting. By supporting local governments in setting up satellite offices, for example, the central government hopes the influx of people and companies to regional areas will continue.
How will the pandemic change the future of local governments working on regional revitalization?
"Job offerings in Tokyo are declining, and many people, especially the younger generation, will stay in regional areas for the time being, but they will leave once the [pandemic] situation improves if there are no attractive jobs available," said Takumi Fujinami, a chief researcher at Japan Research Institute. "Whether local governments make a strong effort or not will make clear who the winners and losers are."
Add TheJapanNews to your Google News feed.