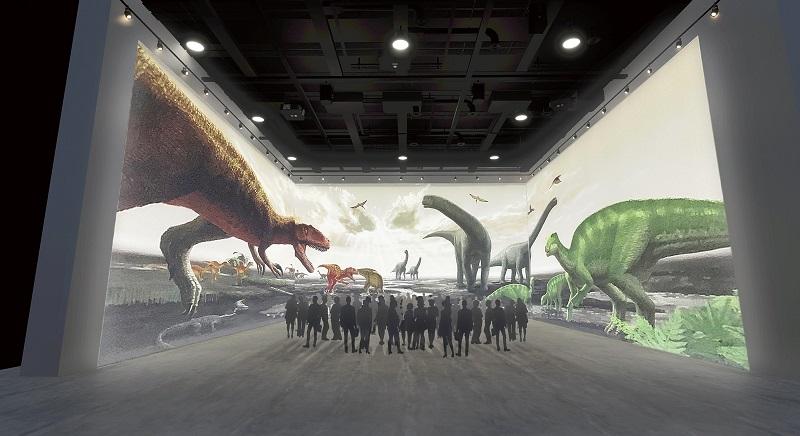 17:50 JST, November 6, 2020
FUKUI — Images of life-size dinosaurs will be projected on the walls of a new room at the Fukui Prefectural Dinosaur Museum in Katsuyama, Fukui Prefecture.
The museum, which has been open for 20 years, is being expanded and renovated to make it a more enjoyable place. The project includes a new three-story building with a floor area of about 5,700 square meters. It is expected to open in the summer of 2023.
The first and second floors will have a special exhibition room with an atrium, where large images of dinosaurs are to be projected on the walls. On the third floor, there will be a hall for events such as shows and lectures. It will also be used as a rest area for groups.
The project cost is ¥9.39 billion.
A glass-walled section for storing fossils and other materials will be added, as the current storeroom is becoming too small to hold the expanding collection. The museum will also create a children's library.
Additional shops and restaurants will be added as well, as more visitors are expected after the extension of the Hokuriku Shinkansen to Fukui Prefecture.
There will also be a space where visitors can try their hand at cleaning fossils.
Add TheJapanNews to your Google News feed.