Biden's Praise for Kishida Highlights Vulnerability of Japan-U.S. Alliance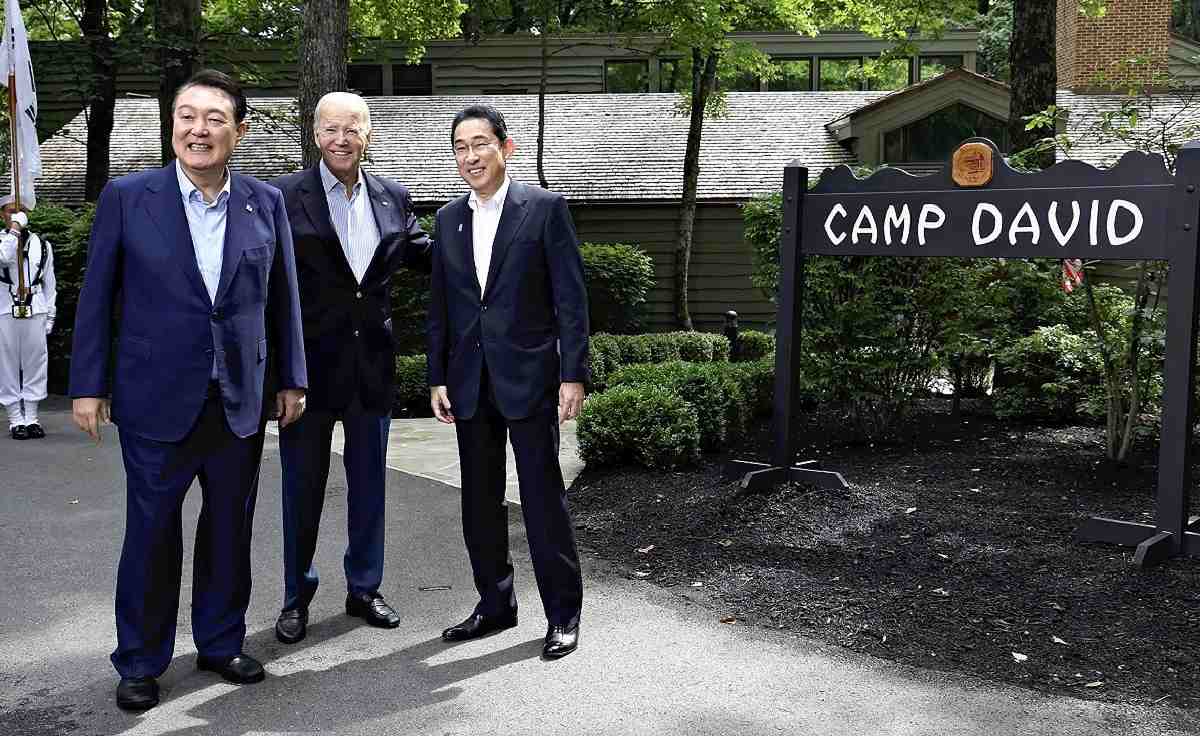 8:00 JST, August 26, 2023
Vilnius, the capital of Lithuania, is known for its beautiful cityscape, with the Old Town registered as a World Heritage site. On July 12, in conjunction with the annual NATO summit held in the ancient city, the Group of Seven compiled a joint declaration of support for Ukraine.
At the ceremony to announce the declaration, which was attended by G7 leaders and Ukrainian President Volodymyr Zelenskyy, U.S. President Joe Biden made an unusual remark. "Let me start off by saying something that I hadn't planned on saying. I think there are very few people in Europe or in the North American continent, that thought this man would stand up and come to the aid and assistance of Ukraine." Biden was referring to Prime Minister Fumio Kishida.
"He increased his military budget. He stepped up Japan. I want to thank you again publicly." Biden praised Kishida effusively on the podium, putting an arm around his shoulders, and his remark was met with thunderous applause from the audience. Why did Biden praise Kishida? This seems to have stemmed from an error Biden made in an earlier speech.
Last December, the Japanese government revised its National Security Strategy and announced a policy to boost defense and security-related spending in fiscal 2027 to 2% of the current gross domestic product. With the threat of China's continued military buildup in mind, Kishida decided to make a major shift in the postwar security strategy and promote a significant heightening of Japan's defense capabilities.
However, at a June 20 rally of supporters in California, Biden said he met with the leader of Japan on three different occasions, including in Hiroshima, and "convinced him" to increase Japan's defense spending. This led to an uproar between the two nations, with Japan's top national security official Takeo Akiba filing a complaint with U.S. national security adviser Jake Sullivan, claiming that the statement was factually incorrect.
A week later, at a rally in Maryland, Biden said Kishida "didn't need my convincing as much as he'd already decided. I said something at a fundraiser that was misleading. I didn't mean to be." A senior Japanese Foreign Ministry official interpreted the praise for Kishida in Lithuania as Biden's way of making up for his mistake.
In the United States, preparations for the 2024 presidential election are gaining momentum. Biden's remarks at the California rally are believed to have been part of a draft speech prepared by a speechwriter seeking to promote Biden's diplomatic achievements to his supporters.
Biden is known for frequent misstatements and has earned the unflattering nickname of a "gaffe machine," but the fact that he corrected his remarks at a later rally has been regarded highly by U.S. experts as a sign of the U.S. government's emphasis on Japan.
It does seem rare for a U.S. politician to admit that they made a mistake at an election campaign rally. On such occasions, the first priority is to enliven the atmosphere with stories that will be popular with supporters, and the accuracy of politicians' words tends to be disregarded. Biden's rival, former President Donald Trump, has made much more controversial comments than Biden on issues such as discrimination against foreigners and sexual harassment, but Trump seems to hardly care.
The Japanese side felt Biden's remarks could not be overlooked because the U.S. president's words carry weight, and there were fears that it could weaken the alliance if the perception spread that Japan had strengthened its defense capabilities at the request of the United States.
To cover the huge increase in defense spending, Kishida has to raise the corporate tax and two other levies. The approval rating of Kishida's Cabinet remains low, but Kishida is managing to regain the public's trust. If Biden's statement was believed to be true, "Kishida would be nothing more than a puppet of the United States, and his credibility would be undermined," a senior Japanese government official said.
The aim of the defense buildup is to enable Japan to possess counterattack capabilities to attack enemy missile bases for self-defense, and to expand its cyber countermeasures so that Japan and the United States can respond effectively in the event of a Taiwan contingency in which China invades Taiwan.
Ryozo Kato, who served as U.S. ambassador to the United States for a record 6½ years, once said, "If you don't take care of your garden, it will soon become a mess. The same goes for alliances."
This time, Biden's quick reaction eliminated a cause for concern that could have shaken the alliance. Moreover, on the 18th of this month, Biden hosted Kishida and South Korean President Yoon Suk Yeol for a trilateral summit at the Camp David presidential retreat in Maryland, to further strengthen the U.S.-Japan and U.S.-South Korea alliances. "We're opening a new era, and we're making sure that era has staying power, so that means regularizing meetings between our leaders and our senior officials on an annual basis to discuss the broad agenda," Sullivan said during his press briefing.
However, similar frictions and misunderstandings may occur between the United States and Japan. As the security environment in the international community becomes increasingly severe, and untruthful information continues to circulate, it is increasingly important for politicians and diplomats in both countries to tirelessly water and weed as "gardeners of the alliance."
Political Pulse appears every Saturday.
---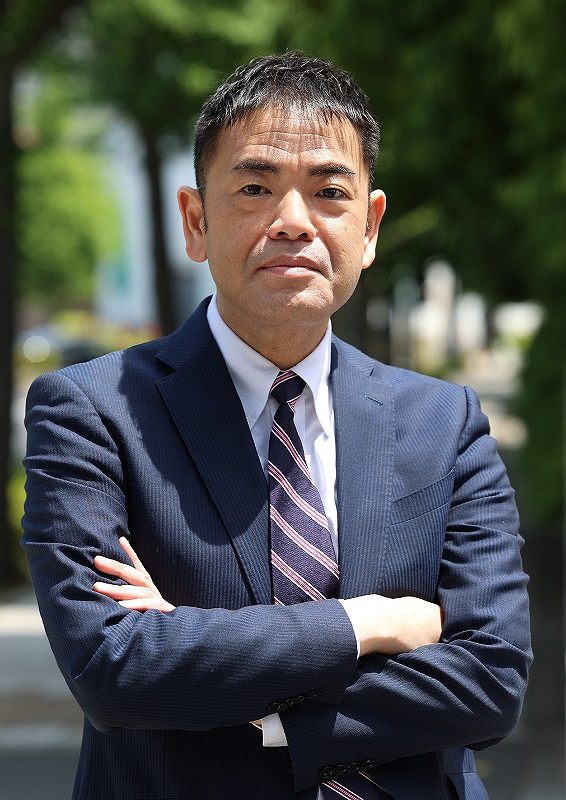 Shuhei Kuromi
Shuhei Kuromi is a deputy editor in the Political News Department of The Yomiuri Shimbun.
---
Add TheJapanNews to your Google News feed.