'Chainsaw Man' Actor Naotake Tsuchiya Ecstatic to Bring Denji to Life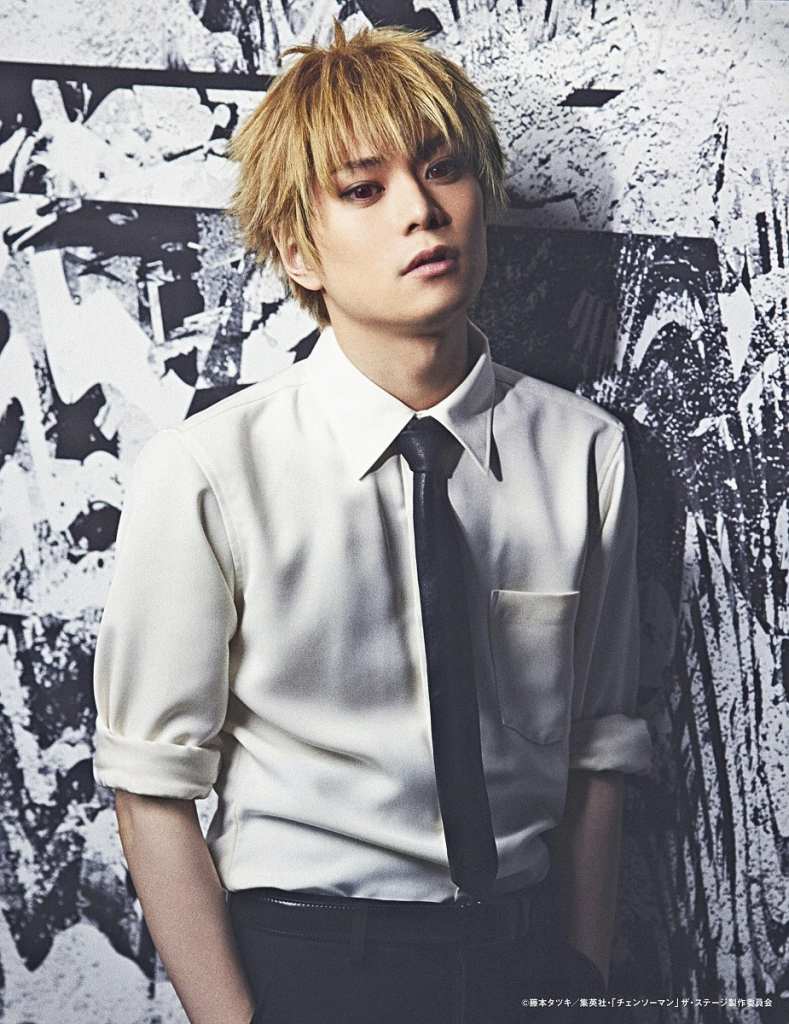 12:00 JST, September 22, 2023
The popular manga and anime "Chainsaw Man" has made its stage debut, and Naotake Tsuchiya is ecstatic to be able to bring the main character Denji to life.
"Nobody has played Denji on stage before," Tsuchiya said in an interview before opening night. "I was so happy because I would be the only person in the world to have played him."
Tatsuki Fujimoto's manga "Chainsaw Man" was first serialized in Shueisha Inc.'s Weekly Shonen Jump in 2018 and has continued on the manga app Shonen Jump Plus since July 2022. The comic books have sold more than 26 million copies.
The production of "'Chainsaw Man' The Stage" is set in a world where devils threaten humans. Denji, a youth living in extreme poverty, receives a heart from a devil and obtains the power to transform into Chainsaw Man. He then begins working for the security police as a devil hunter. His mysterious boss, Makima, and his colleagues are all eccentric, and the story is full of bloody battles and hilarious interactions.
"If you are asked what the story is about, you couldn't give a simple answer, which is also what makes it so appealing," Tsuchiya said. "It's both funny and moving. It's one of those stories that makes you feel a lot of different emotions."
Denji is brave and naive and goes on dangerous missions while having hidden feelings for Makima.
"I really like that he lives in the moment," Tsuchiya said. "I'm sure there's a lot I can learn from him."
Chiba Prefecture native Tsuchiya was born on Dec. 22, 1999. He is a member of the dance and vocal group AVEST and has appeared in the fourth season of "Musical The Prince of Tennis," the stage play "Aoashi" and other productions.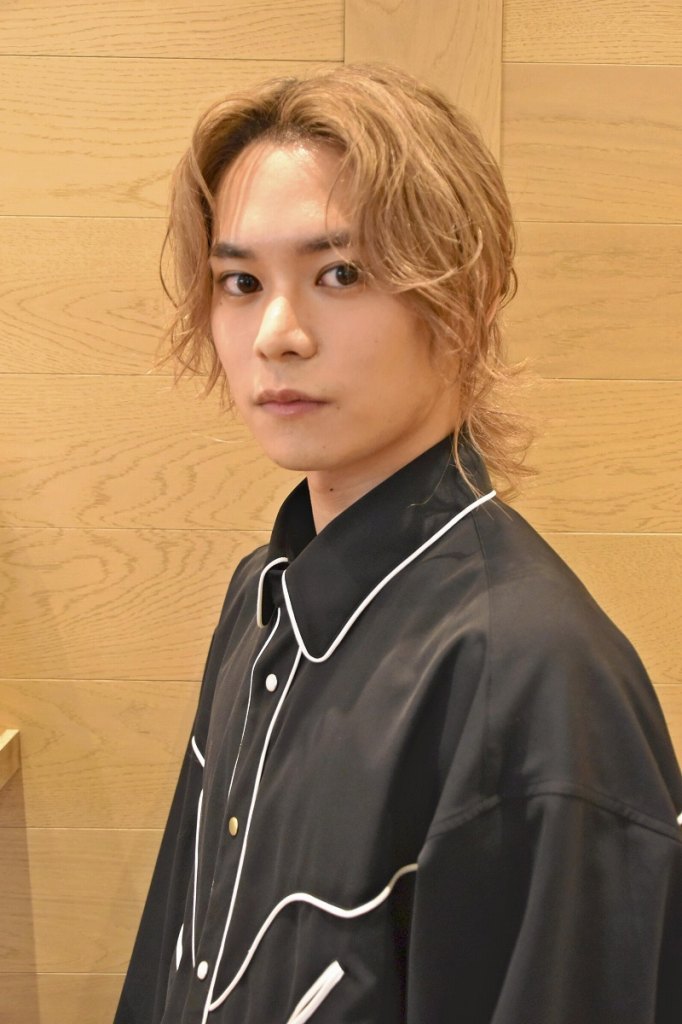 Tsuchiya is very polite in the way he speaks, but does he have something in common with Denji?
"I'm not the type who can joke around or randomly think of funny things to say," he said. "If I'm too serious, the other actors might find it difficult to interact with me. To prepare myself for the role, I'm going to try my best to open up around others and not be shy, just like Denji."
Makima is being played by Aya Hirano, a voice actress, singer and stage performer.
"I have a lot of respect for her. She fills me with a sense of awe. I think those emotions will come out in our scenes when Denji interacts with Makima. I think we'll be able to portray their good relationship," Tsuchiya said. "I hope I'll be able to listen to her beautiful voice until our final performance."
The production is being performed at the Galaxy Theatre in Shinagawa Ward, Tokyo, through Oct. 1 and at the Kyoto Gekijo theater from Oct. 6 to 9.
For tickets, visit: https://www.j25musical.jp/en/stage/715
Add TheJapanNews to your Google News feed.