Large Theatre Adaptation of 'Spirited Away' to Begin in U.K. in 2024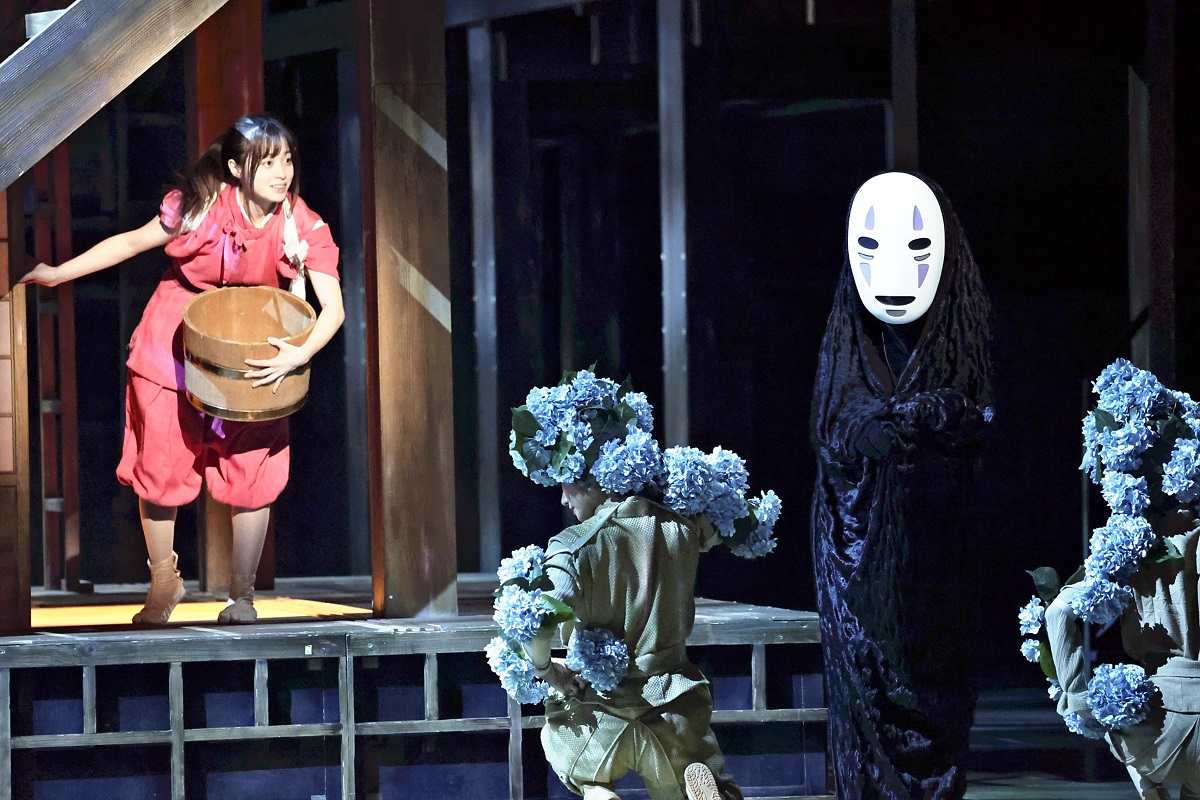 15:46 JST, August 3, 2023
A theatrical adaptation of Hayao Miyazaki's animated film "Sen to Chihiro no Kamikakushi" ("Spirited Away") will be staged in London from April to July next year, the production company Toho Co. said.
Toho added that it will be one of the largest-scale performances of a play in Japanese with a Japanese cast outside Japan.
"Spirited Away" tells the story of Chihiro, a girl who wanders into a strange world where she struggles hard to return to the human world by working in a bathhouse run by a witch.
The stage production premiered in 2022 and was adapted and directed by British director John Caird. Kanna Hashimoto, 24, and Mone Kamishiraishi, 25, played Chihiro on alternate dates. Caird was highly praised for the production that also made noted use of puppets and a stage turntable.
According to Toho, the good reviews in Japan of the production prompted many inquiries from overseas regarding potential staging in other countries. Toho held negotiations with a British production company, which was particularly eager to put on the play in Britain, and they agreed on coproducing the show.
The performances will take place at the London Coliseum, one of the West End's largest theaters, which seats about 2,300. Hashimoto and Kamishiraishi will continue playing the role of Chihiro in Japanese. Supertitles in English will be provided.
Add TheJapanNews to your Google News feed.