Japanese Ballet Dancer Koya Okawa Returns from Russia to Take Stage with Gratitude in Tokyo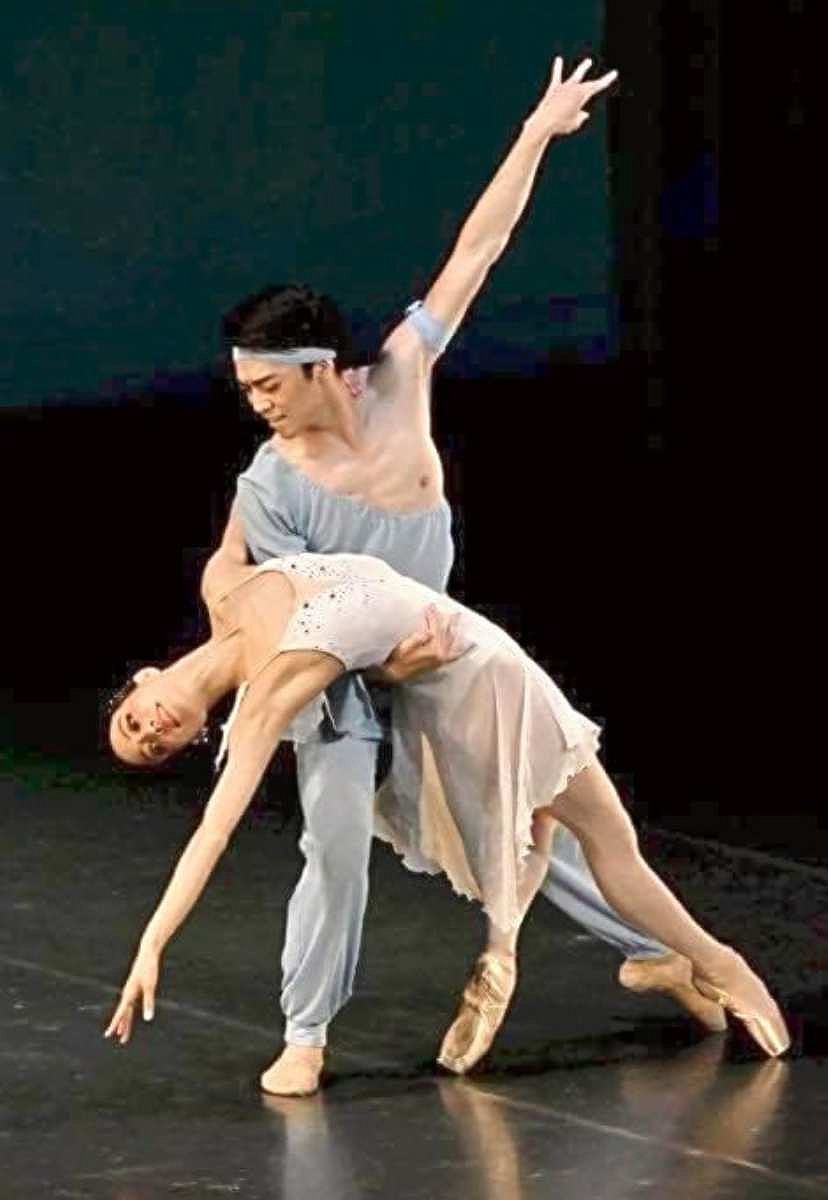 13:37 JST, February 14, 2023
Award-winning ballet dancer Koya Okawa has performed in both Ukraine and Russia, but has been forced to return to Japan under the current situation. As he prepares for an upcoming performance, he recalls with gratitude those who helped and supported him during his time in the countries both before and after the war broke out.
"When I was having difficulties, someone extended a hand without regard to nationality," said Okawa, who will star in a performance of "Don Quixote" to be staged by his current company, Asami Maki Ballet Tokyo, in Tokyo on Saturday.
The 30-year-old Aomori City native, winner of the gold medal at the Moscow International Ballet Competition in 2017, was accepted to study at the Bolshoi Ballet Academy in Russia in 2007. After graduating at the top of his class in 2011, Okawa joined a ballet company in Odesa, southern Ukraine.
However, when hostilities broke out between Russia-backed separatists and Ukrainian forces in eastern Ukraine in 2014, Okawa was told by the company that it could no longer provide him a working visa because he is a foreigner. If he wanted to keep his job, he was told, there was only one option: marry a Ukrainian and change his nationality.
As he tried to come to grips with the situation, the Tatar State Opera & Ballet Theatre in western Russia reached out and extended an offer, which he gladly took. It was during his time in Tatar that he won the gold prize at the 2017 Moscow competition at the famous Bolshoi Theater.
However, after later moving to the Novosibirsk State Academic Opera and Ballet Theatre in western Siberia, Okawa was forced again into an untenable situation — this time due to Russia's invasion of Ukraine in February last year.
At that time, Okawa had just learned that his wife Midori Terada, a ballet dancer who won the bronze medal in the 2017 Moscow competition, was pregnant. Concerned about giving birth and raising a child in wartime, Terada, 30, returned to Japan in May and Okawa followed in September.
Fellow company members and friends had tried to reassure Okawa and Terada, saying they would protect the couple no matter how bad the situation became. That left Okawa torn. "As I was seeing atrocities committed by the Russian forces, I was being exposed to the kindness of Russians close to me," he recalled. "I couldn't bear to continue to live with that."
"Don Quixote," a timeless classic that has been performed around the world since its Moscow premiere in 1869, will be performed at the Bunkyo Civic Hall in Bunkyo Ward, Tokyo, for three days starting Friday. Okawa will appear in the Saturday performance.
"Russia has done something unforgivable, but I don't want to rebuke Russian culture as well," Okawa said. "I want to show the magnificence of dynamic Russian ballet."
Add TheJapanNews to your Google News feed.