Takeru Sato: Acting for life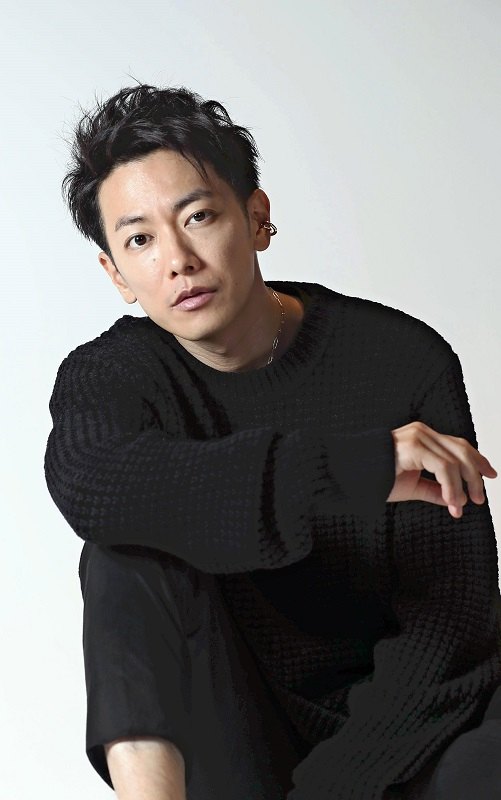 11:10 JST, October 15, 2021
"I feel a bit awkward because he's sitting right next to me, but let me say that Takeru [Sato] is staking his life [on acting], so to speak," said Takahisa Zeze, who directed "Mamorarenakatta Monotachi e" (In the Wake) starring Sato, at the film's first preview in August.
Sato smiled gently upon hearing the director's words. He plays the protagonist, Yasuhisa Tone, in the film that opened in theaters on Oct. 1.
This is the first time the actor has worked with Zeze since the 2017 film "Hachinengoshi no Hanayome: Kiseki no Jitsuwa" (The 8-Year Engagement), for which Sato won the award for best actor in the Japan Academy Film Prize.
The story of "Mamorarenakatta Monotachi e" is based on the eponymous mystery novel by Shichiri Nakayama and depicts problems involving social relief administration and impoverished people..
"I hope I can show unreasonable things in society and speak for [people feeling] anger, frustration and helplessness against them," Sato said firmly yet passionately about the work's weighty subject matter.
The film is about mysterious serial murders that occur in Sendai. Two victims were tied up and left to starve in an empty room. A man called Tone, who has just gotten out of prison, emerges as a suspect in the criminal investigation.
Tone has piercingly sharp eyes and walks with a bent back, as if refusing to interact with anyone. He clearly looks like someone who harbors pent-up energy.
"To Tone, everyone around him looks like an enemy," Sato said. "You know an abandoned cat can scratch you anytime. They are scared and full of doubt. That's why they bare their fangs at you. I thought Tone was like that, too."
The murders occurred 10 years after the 2011 Great East Japan Earthquake. Tone is an evacuee. He grew up in an orphanage and has no known relatives. At a shelter for evacuees, he meets Kei Tooshima (played by Mitsuko Baisho), a kind elderly woman living alone. Tone then briefly lives with her and a girl who lost her parents in the disaster. Several years later, he learns that Kei has become impoverished and recommends that she receive welfare benefits.
This is the beginning of a tragedy.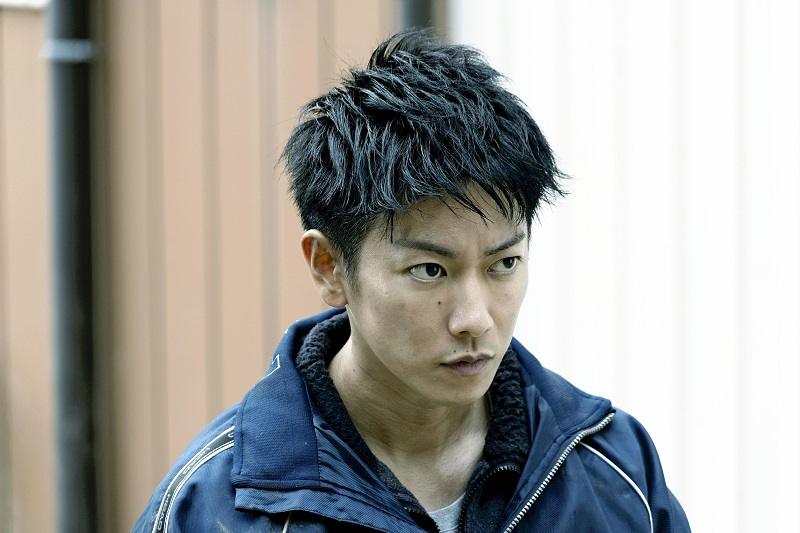 Innate talent
Hiroshi Abe plays Tomashino, a detective who is hunting Tone. Sato and Abe share physically demanding scenes, such as the climactic one in which Tomashino runs after Tone in a torrential rain and hurls himself against him.
"The scenes we appeared together in are all difficult physically," Sato said. "I gave my all and felt sure that he would readily accept it," Sato said of Abe.
In another scene, Tone scuffles with evacuees at a school being used as a shelter. The evacuees pin Tone on the ground and shove his face into a puddle of muddy water. Sources say Sato volunteered to do the scene.
"Well … there are various accounts," Sato said without elaborating. "Getting into muddy water is quite normal, isn't it? I didn't even think about it. I just hoped it wouldn't upset my stomach."
This is probably the attitude of Sato that Zeze fell in love with: He staked his life on acting. Surely Sato would find it embarrassing if anyone thinks getting muddy water in his mouth is a highlight of the film.
"It's normal," Sato repeated.
Sato is a highly rated actor with innate talent. He has a knack for making the most of himself and the films he appears in, which is why moviegoers are fascinated with his performances.
He was scouted in the Harajuku district of Tokyo when he was a second-year high school student. In 2007, when he was 17, Sato was cast to play Ryotaro Nogami, the protagonist in the tokusatsu superhero TV show "Kamen Rider Den-o."
Playing the lead in so-called Heisei Rider shows — "Kamen Rider" dramas broadcast during the Heisei era (1989-2019) — was regarded as a gateway to stardom.
Ryotaro is a difficult role because his personality changes when he becomes possessed by "Imagines," or metaphysical beings from the future. Playing Ryotaro was seen as a hurdle too high for an actor who had just made his professional debut, but Sato pulled it off with aplomb.
What was he thinking at the time?
"I was probably thinking about what I should do to make the work interesting, or what the scriptwriter's intent was," Sato said, adding, "The intent was clearly written in the script. Of course, that's because it was a good script."
Does that mean he innately has the rare ability to see the key points of a work and incorporate them in his acting?
"Well, no. I was just rushing headlong into the part," Sato said softly. "Now I can look at my roles more objectively."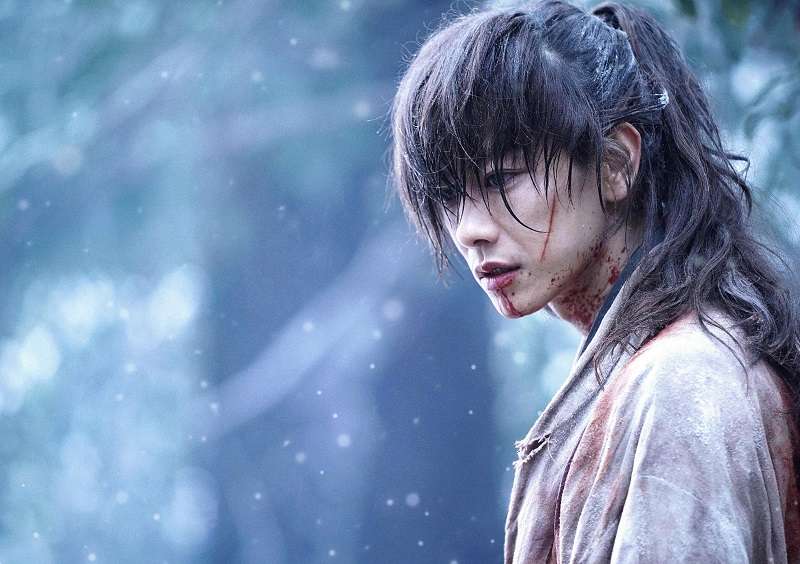 'You have to think on your own'
It's inarguable that the "Rurouni Kenshin" series is Sato's most famous and important work. The actor himself has a special feeling about the series based on a popular manga, in which he played the protagonist, Kenshin Himura.
"It opened up the gate for me to receive more offers and became a turning point in my career," Sato said.
The first film, released in 2012, is highly rated for modernizing typical Japanese action movies, with fight scenes choreographed using wires and revolutionary camerawork. Fans of the original manga were happy with the works. Three films were made from 2012 to 2014.
Two final films from the series were released in succession this year: "Rurouni Kenshin: The Final" and "Rurouni Kenshin: The Beginning."
The films are directed by Keishi Otomo, who in 2010 had worked with Sato on NHK's epic period drama "Ryoma-den," in which Sato played the role of swordsman Okada Izo.
Once the filming started for the "Rurouni Kenshin" films, there was no room for compromise on the set.
"When you are working on team Otomo, you have to think on your own or nothing happens," Sato said. "If nothing emerges from the actors, then it all comes to nothing, so I end up working harder than on other productions. I was only thinking about what I should do to make it better."
Sato's journey in the hit role he played for a decade has come to an end, for now. Currently, he is looking beyond.
"I'm glad there are many people who think I'm Kenshin, and I can proudly say this is my signature work. But I have to create works and roles that are even better, and I'd like to get over that wall," Sato said.