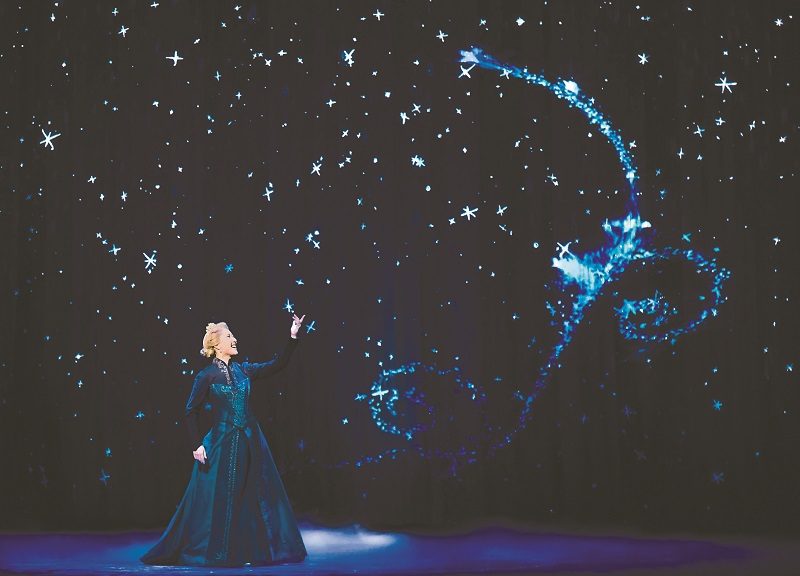 11:00 JST, August 27, 2021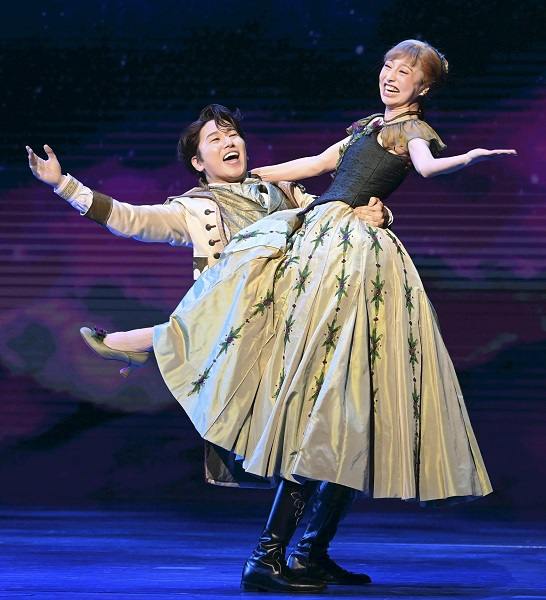 The Shiki Theatre Company's new musical production, "Frozen," finally had its opening day on June 24, overcoming the long "winter" that was its postponement amid the novel coronavirus disaster.
An adaptation of Disney's hit animated film of the same name, the musical was first performed on Broadway in 2018, with a U.S. national tour beginning the following year. The current production in Japan was originally set to open last September.
Chikae Takahashi was in charge of the Japanese script and translation for the Shiki Theater version, which is currently scheduled to run through June 30, 2022 at the JR East Shiki Theatre Haru near JR Hamamatsucho Station in Tokyo.
"Frozen" is the story of Elsa and Anna, two princesses of the kingdom of Arendelle. The elder sister, Elsa, had locked herself away in her chambers after an incident caused by her magical ability to manipulate snow and ice, but her coronation day is right around the corner.
Anna, unknowingly made to forget the reason her sister stays hidden, is thrilled to see Elsa again for the first time in ages. In the story, she meets Prince Hans of the Southern Isles and Kristoff, a mountain man who sells ice.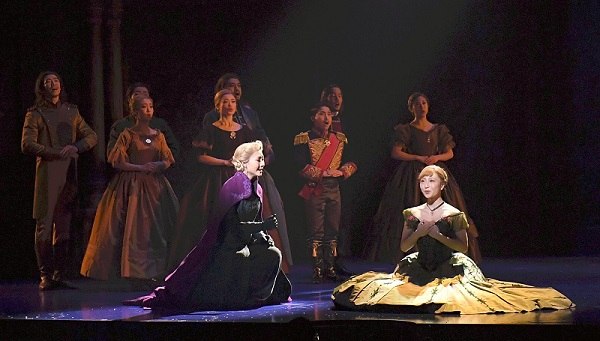 ***
I had the opportunity to chat with the production's performers — Mizue Okamoto (Elsa), Kaho Sanpei (Anna), Togo Kaminaga (Kristoff) and Hiroshi Sugiura (Hans) — about the highlights and secrets of the show.
Q: What's your favorite scene?
Sanpei: I like the one where Anna and Hans hit it off and sing "Love Is an Open Door." The duo's acrobatic dance is particularly wonderful. I've always loved to dance, so I put my heart and soul into it.
Sugiura: The foreign production staff told us not to have too much fun, because we're playing two people who don't know each other very well.
Sanpei: I do my best to create a thrilling romantic feeling.
Okamoto: The coronation scene is my favorite. Not only is it visually stunning, but the facial expressions Anna and Elsa have are polar opposites, as are those of the new queen and her people. The lighting is very beautiful, too.
Kaminaga: While I'm sure there are many who have seen the movie version, [our version] has 12 all-new musical numbers. I like the song "What Do You Know about Love?" as it's where the relationship between Kristoff and Anna begins to change.
Sugiura: I like the reprise of "Hans of the Southern Isles." Hans is leading the people in that scene, which is right before Elsa sings "Let it Go." He sings the exact same song as when he introduces himself to Anna, but Hans, who was unsure of himself at that time, becomes like a hero! He's an awkward person, and Anna isn't a typical princess either.
Sanpei: The foreign staff said they wanted me to break away from all the princess stereotypes. That's why Anna yawns a lot and laughs out loud on the stage.
Q: That's in contrast to Elsa, isn't it?
Okamoto: Elsa has a lot on her mind, which she expresses in her songs. She isn't paralyzed by her fear. She chooses her own path.
Kaminaga: Anna doesn't solely rely on Kristoff's help, either. He watches over her from the sidelines as she starts to find her feet.
Sugiura: That's an important theme of the musical. After all, the story is about women who choose their own lives, isn't it?
10,000 beads
There are a total of 985 costume pieces, including shoes and accessories, for "Frozen," according to costumer Kurumi Takano. One of the highlights is the dress Elsa wears when she sings "Let it Go," Takano said.
As the song gets going, Elsa's coronation dress is instantly transformed into a glittering, gorgeous gown, made with more than 10,000 Swarovski beads sewn into it by hand.
The costumes feature Scandinavian folk costume designs, Takano said. They're made of natural materials and quite heavy.
The costumes' construction is different from modern clothing and involves a great deal of embroidery. For example, one of Anna's costumes features a motif of snowflake-filled hearts, a symbolic link to the story. "I hope people will enjoy these details," Takano said.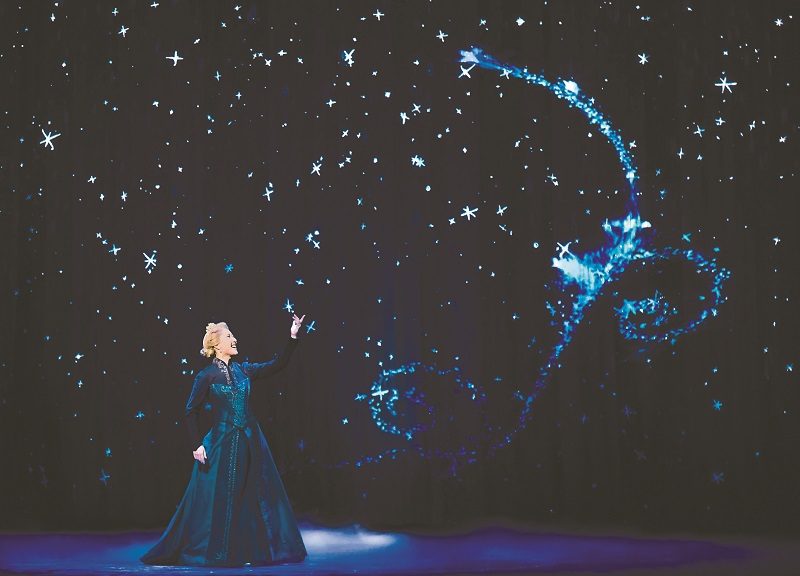 Add TheJapanNews to your Google News feed.