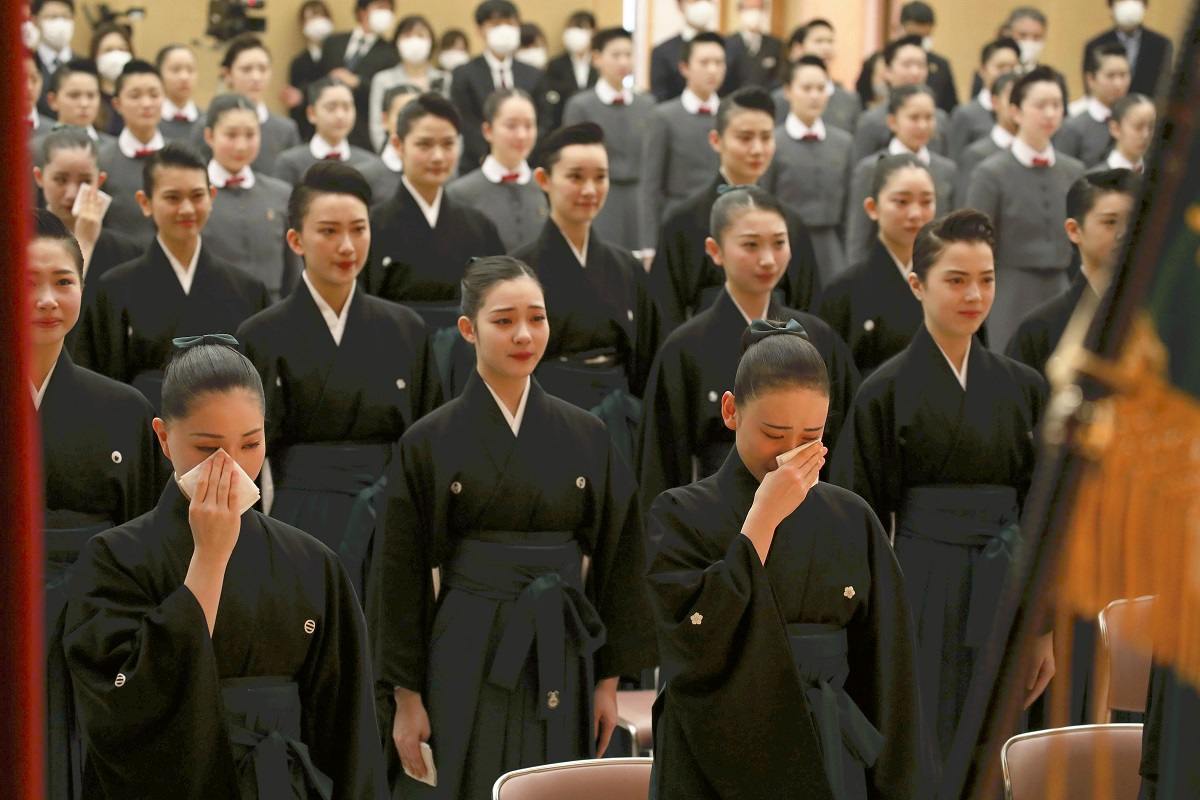 15:52 JST, March 4, 2021
The graduation ceremony of the Takarazuka Music School in Takarazuka, Hyogo Prefecture, which trains aspiring members of the all-female Takarazuka Revue, took place at the school on Wednesday.
A total of 39 students of the school's 107th class, who trained at the school for two years, graduated from the institution and were admitted to the famous company.
Due to the COVID-19 pandemic, both the graduating students and the first-year students attended some of their classes remotely this academic year. Ahead of the ceremony, each student took a PCR test. All were allowed to attend since everyone tested negative. As at last year's ceremony, a recording of the school song was played during the ceremony instead of the students singing the song, and the ritual handing of a bouquet from the first-year students to the departing students was canceled.
The top student of the class, whose stage name is Hana Shiraki, will become a female-role member of the company.
"I would like to become a Takarasienne [the term used for a member of the company] with purity, honesty and beauty as well as grace," she said.
The new graduates will make their Takarazuka Revue debut in a production by the Cosmos Troupe, one of the company's five troupes, which will open in June.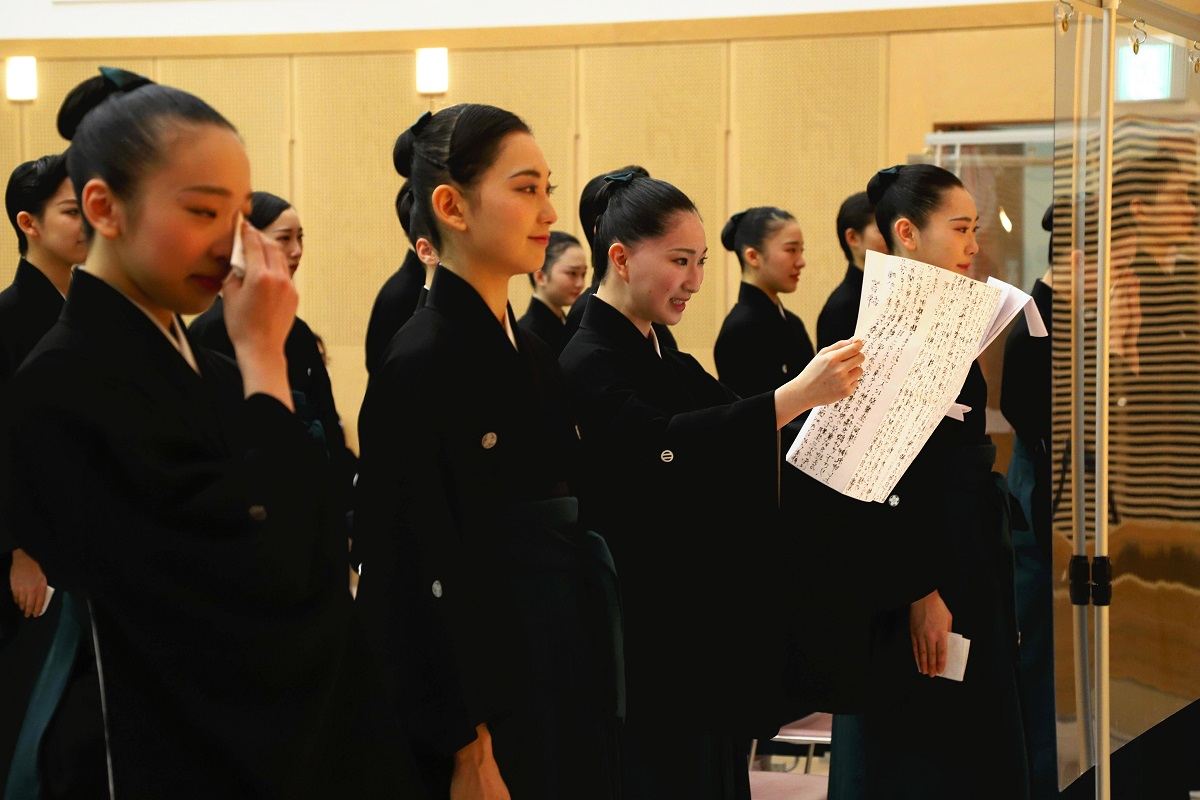 Add TheJapanNews to your Google News feed.