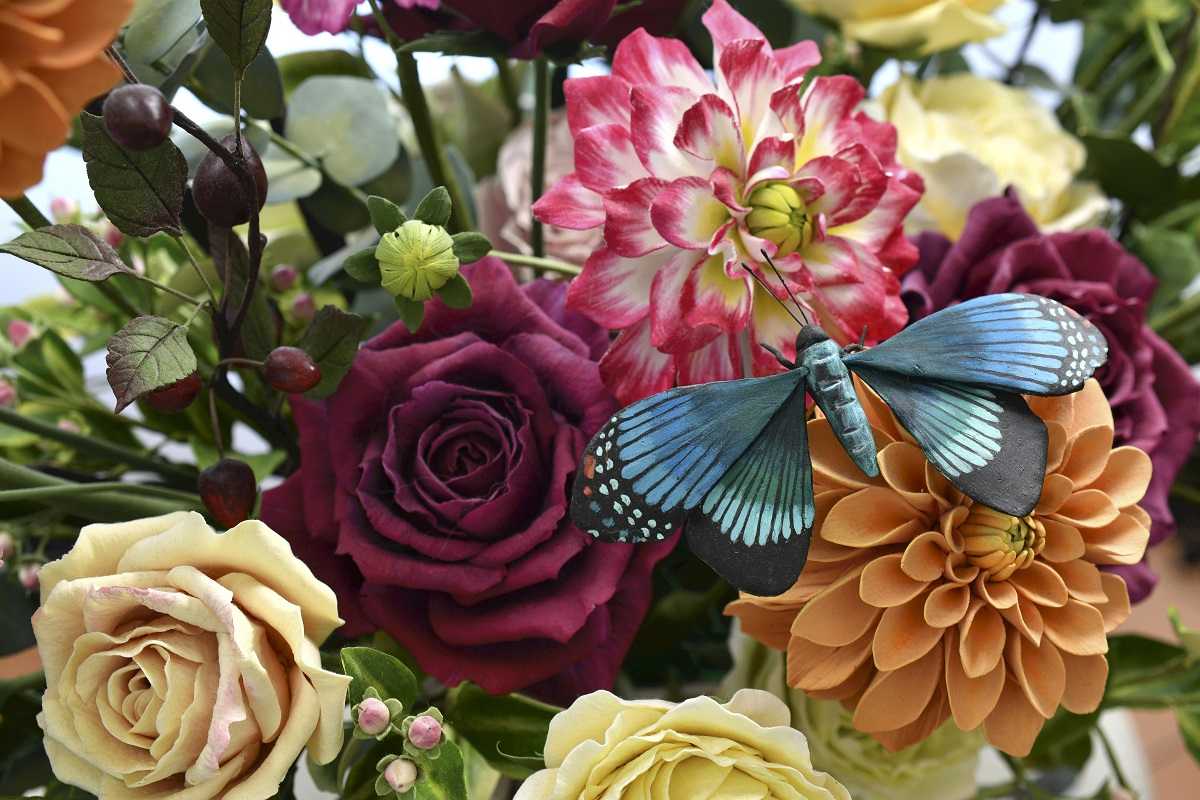 12:58 JST, February 18, 2021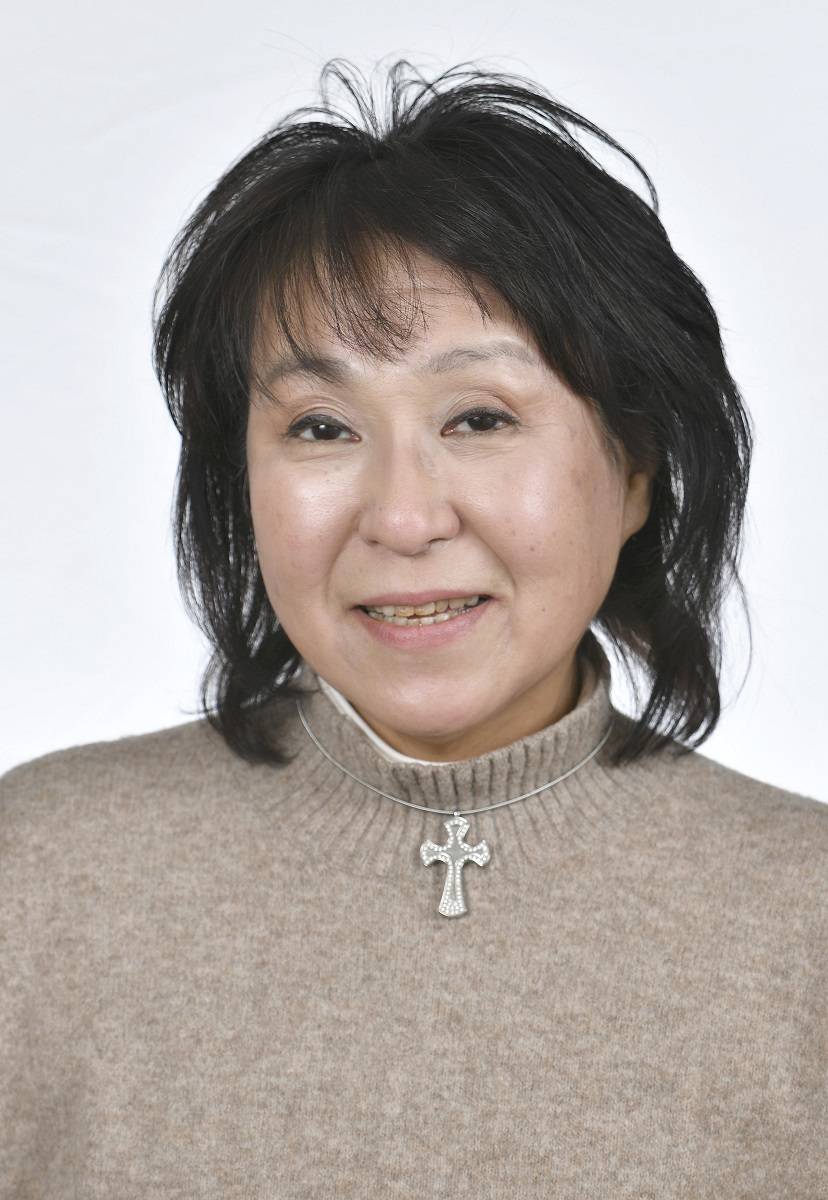 For people who want plants but don't want the hassle of caring for them, a solution has arrived: ornamental flowers made from clay. Plant lovers can decorate their homes with clay versions of their favorite flora, with no watering or withering to worry about.
Roses, dahlias, cosmos and cherry blossoms are among the many flowers in the studio of clay artisan Mieko Naganuma. It was only when I touched them that I realized they weren't real.
In 2004, Naganuma became a senior lecturer of the Deco Clay Craft Academy and opened Gallery & Atelier Miyumu in Yoshikawa, Saitama Prefecture, where she creates made-to-order clay flowers and holds workshops. She also holds classes online and posts pictures of her creations on Instagram (@mieko_naganuma).
Naganuma makes ornamental flowers using a resin-based soft clay, which is lightweight and remains soft even after it has dried. The clay comes in basic colors such as red, white, blue and yellow, which can be mixed together to create any color. It is even possible to make flowers in hues that do not exist in nature.
"The charm of clay flowers is that you can use your inspiration freely and create whatever flowers you like," Naganuma said.
To make a pink rose, mix red and white clay to get the right hue. Then roll the clay into about 10 balls, each with a diameter of 1 centimeter. Pick the balls up one by one, place them on the palm of your hand and press each of them into the shape of a teardrop. Roll each piece into a curved petal shape, and attach other petals one at a time to form the shape of the flower. Bend the tip of each petal a little outward and leave to dry. Finally, brush the petals with acrylic paint to create subtle color variations that will make the flower look more natural.
In Naganuma's class for beginners, students can make three to four roses in two hours.
"Everyone is supposed to be making the same rose, but the petals have different colors and thicknesses, making them unique to each participant," Naganuma said.
Once the basics have been mastered, she said it is possible to make any kind of flower or plant. Succulents with thick leaves and stalks have been popular lately, she said.
Naganuma receives many orders for gift flowers for housewarmings, wedding bouquets and flower accessories that can be worn at school entrance and graduation ceremonies.
"I hope people will make the most of their time at home by creating their favorite flowers and using them as decorations," Naganuma said.
Flowers that last
As the clay ornaments are lightweight, they can be hung on walls. A wall-hanging ornament depicting a fairy and flowers looked solid and heavy, but it was so light, it could be picked up with fingertips.
The ornaments may appear to be delicate, but they are surprisingly durable and can be repaired even if they break, according to Naganuma. The colors may fade in time, but "it's nice when the colors become more somber and look like an antique," she said.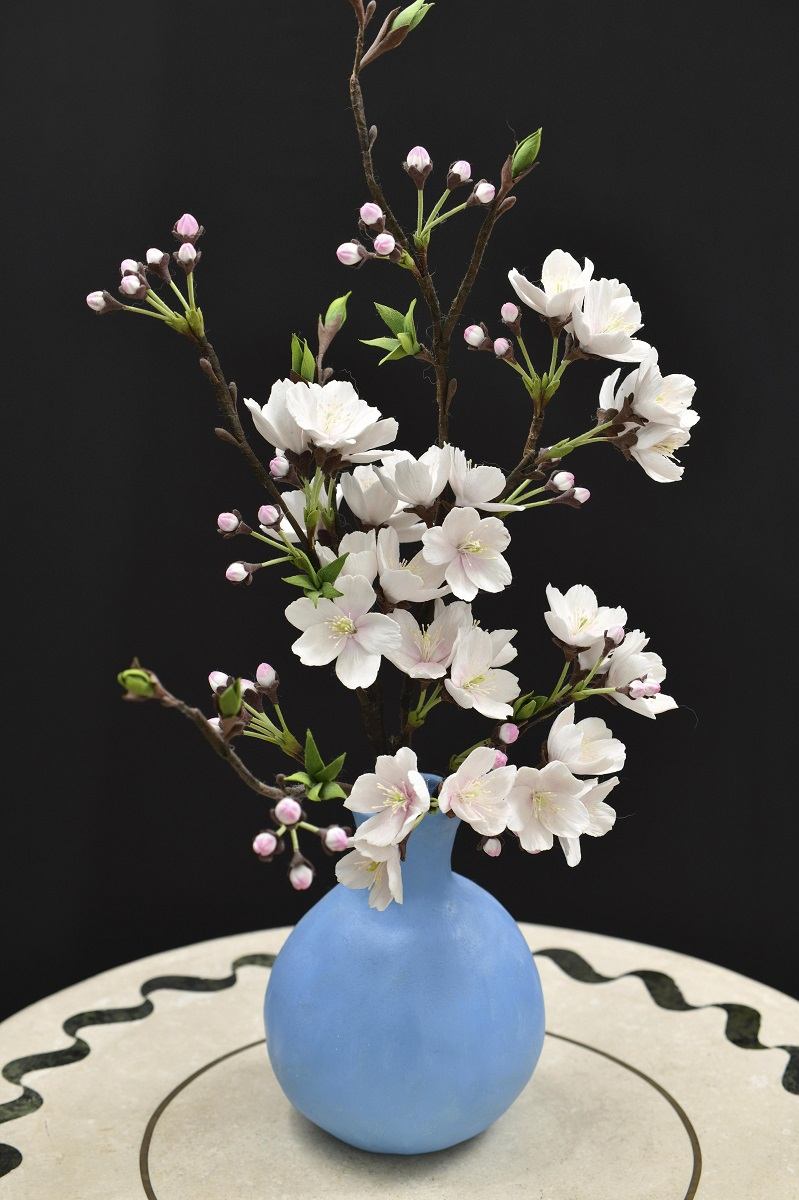 Add TheJapanNews to your Google News feed.