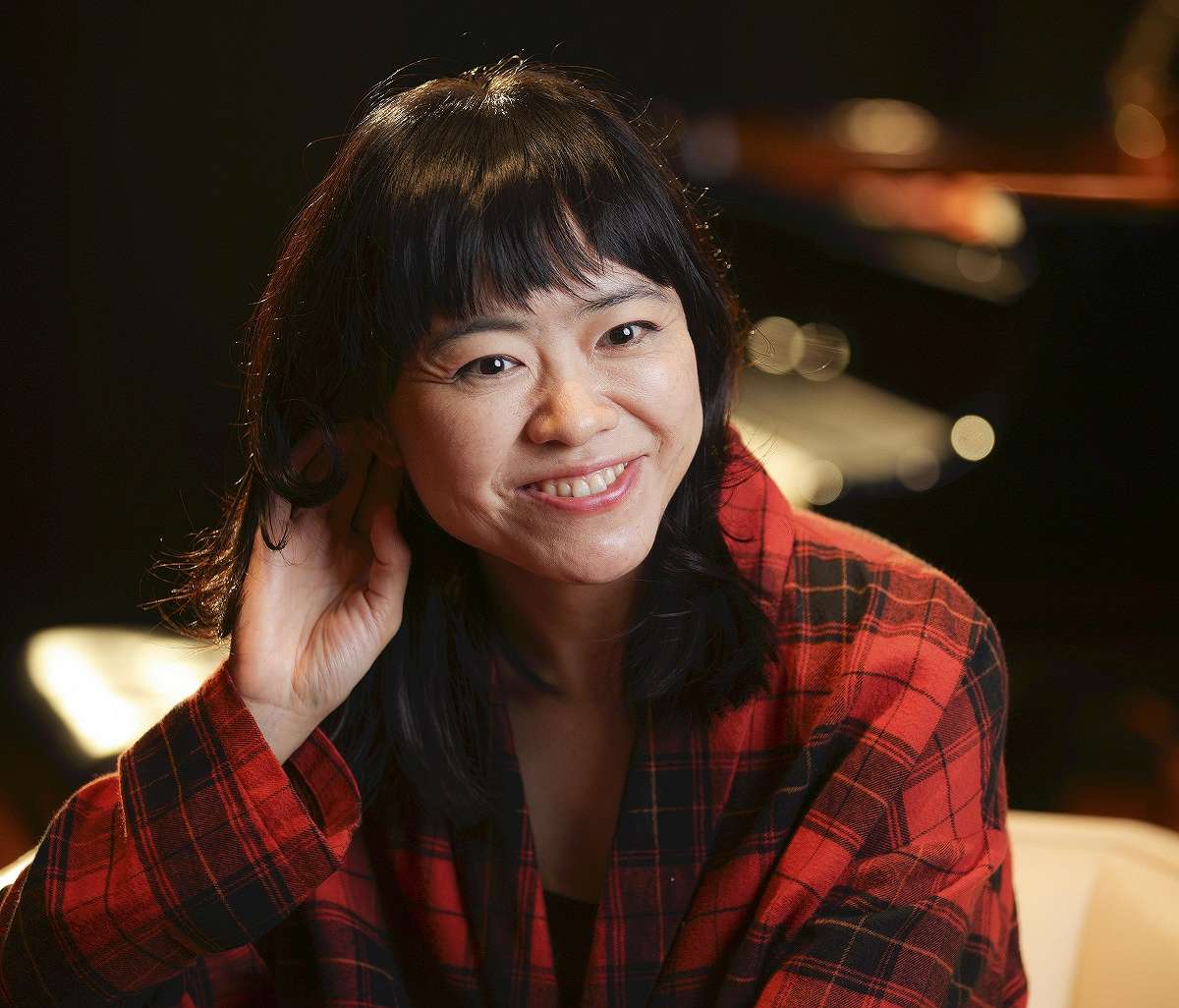 13:30 JST, October 29, 2023
Internationally renowned jazz pianist Hiromi Uehara has released a new album, "Sonicwonderland," in which she explores the field of electric jazz with her new band, Hiromi's Sonicwonder.
In 2016, Uehara was inspired to form this quartet after the bassist of her former band, The Trio Project, was unable to participate in their Japan tour for health reasons and Hadrien Feraud, who is now on bass for Hiromi's Sonicwonder, performed as a substitute.
"I was fascinated by his high level of skill at performing solos, as well as his deep funk-like groove. That grew my desire to play with him," Uehara said during a recent interview. "When I started writing music with his bass sound in mind, I wanted various synthesizer sounds in addition to the piano, and the decision to go in the direction of electric jazz was a natural one."
From that point, Uehara began selecting members of her new band. She picked Gene Coye, whom she described as a "drummer who can instantly judge the flow of a performance and play flexibly," and Adam O'Farrill, whom she called "a trumpet player who can produce the rich low bass sound needed for the new album."
After meeting for rehearsals, the band gave 12 shows in the United States. As the members have developed chemistry, the pieces evolved at the shows, and then they recorded the tracks for the album, Uehara said.
"The band members change their approach at each live performance. We've decided to take advantage of this high degree of freedom at the [recording] studio as well," she said. "For example, in 'Go Go,' my solo part appears to deviate into an avant-garde free jazz style, but this had never happened before and was only brought out by playing with these members."
Uehara described "Wanted," the opening track of the album released by Universal Music, as one that serves as "the band's calling card."
"This tune begins with my piano, and the members join in the session one by one, making it a four-person ensemble," she said. "I will be happy if the audience feels the excitement of gaining friends and embarking on a new musical adventure."
As opposed to the fusion boom in the 1970s, the jazz world became more conservative from the 1980s onwards, keeping the profile of electric jazz low for years.
"For me, jazz is a music in which improvisation plays a major role," Uehara said. "I believe that there should be freedom in the way jazz is expressed, including the introduction of electric instruments. It's like I'm preparing a dish in the way I think is the most delicious at that moment with all my heart. If people who come for it are satisfied, I'm happy."
Hiromi's Sonicwonder is scheduled to start its Japan tour in November, which will include Tokyo shows at Spotify O-EAST in Shibuya on Nov. 22 at 7 p.m., and the Tokyo International Forum on Dec. 7 and 21 at 6:30 p.m.
"The tracks [on the album] should have evolved even more from when we recorded them. I hope the audience will enjoy the differences," Uehara said.
Add TheJapanNews to your Google News feed.