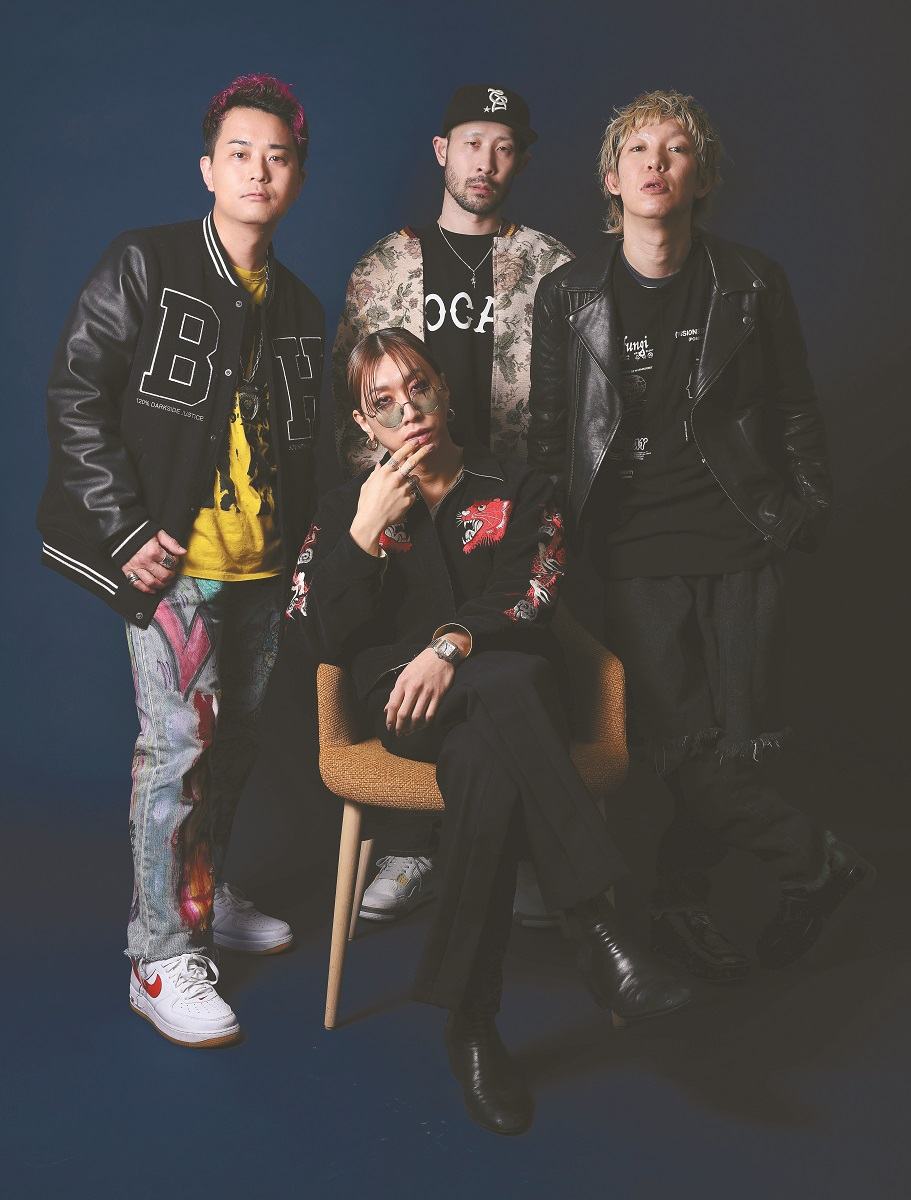 12:00 JST, May 19, 2023
Four-man rock band Super Beaver released their new single, "Gradation," on April 19. The act is enjoying a good run, having completed a successful four-city, eight-show arena tour last year.
The members — bassist Kenta Uesugi, drummer Hiroaki "34 years old" Fujiwara, vocalist Ryuta Shibuya and guitarist Ryota Yanagisawa — sat down with The Yomiuri Shimbun to discuss their work and their history thus far.
"Gradation" is the theme song for the film "Tokyo Revengers 2 Part. 1," an adaptation of the popular manga "Tokyo Revengers" that opened in theaters on April 21. It is an incredibly cool piece of music marked by the signature sounds of Super Beaver, who continue to deliver powerful rock music.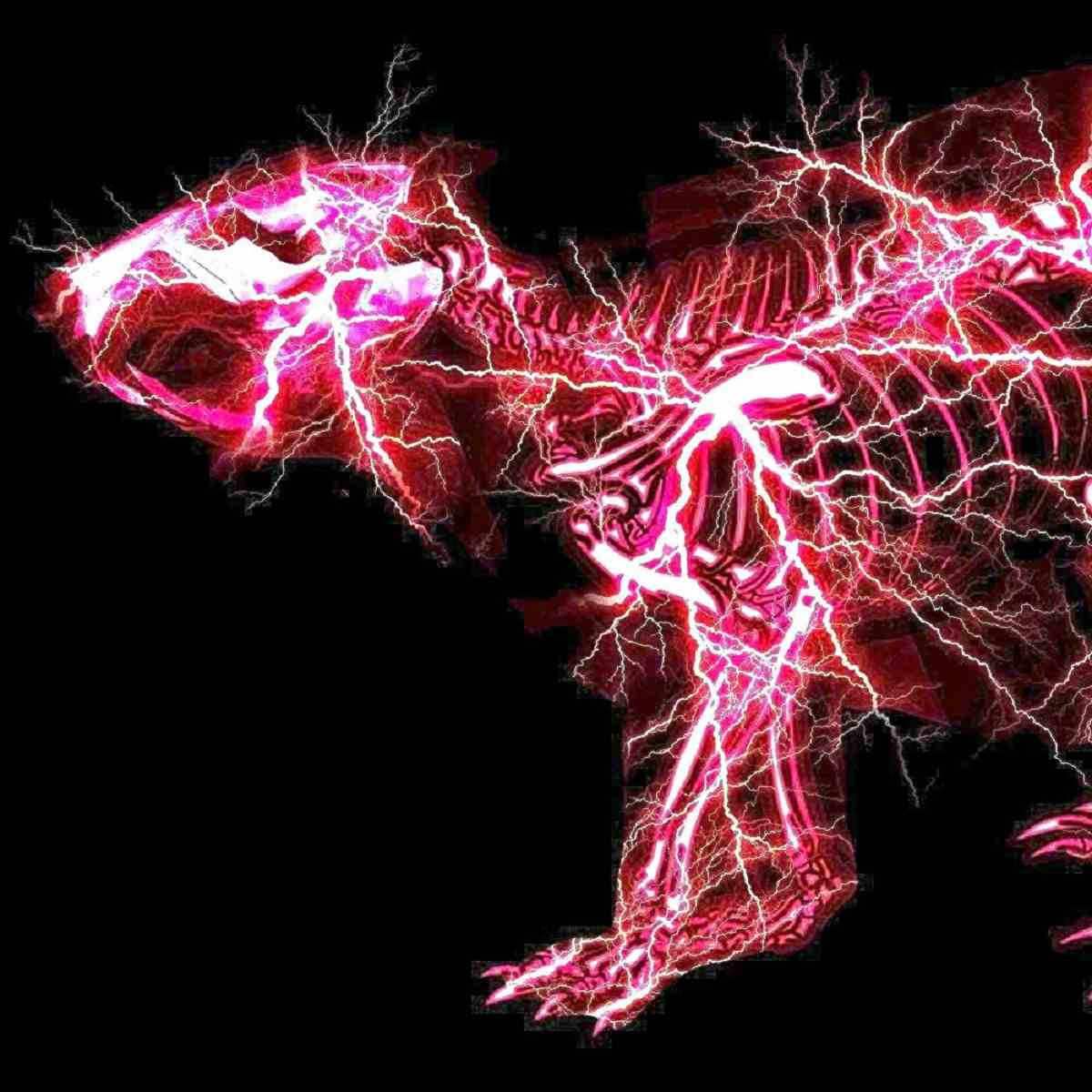 "I think we have a song that will be very important when we look back on the history of Super Beaver sometime in the future," Uesugi said. "The melody and the sounds are filled with what we've nurtured together in this band."
The heavy and robust rhythm section is enhanced with layers of different tones, which build up to create a deep rock sound.
Yanagisawa composed this song and wrote the lyrics.
"I introduced the piano sounds, then added a little bit of strings, followed by the drums, starting with the hi-hat. It's really like a 'gradation' of sounds. I introduced different sounds bit by bit so that the song has an expanding sound world, not just the ordinary sound of a rock band," he said.
Vocalist Shibuya's lyrical singing is impressive as well, as if he is talking to the audience softly and directly. He recalled that he faced some technical difficulties in mastering the singing. When the other members were about to start arranging the music, they abruptly decided to add more key changes so that the song would have more drive.
"Because I wanted to listen to the song objectively, without any bias, I went into the recording studio after the arrangement was more or less done. And I went like, 'What the?' It was really tough until I got the music to sink into my body," Shibuya said with a laugh.
"Songs are at the center" is a point Super Beaver always emphasizes. Consequently, the band always consider what they should do to get the songs to reach their listeners.
"I'm not at the center. Our songs are. I mustn't be complacent about it," Shibuya said.
He has a creed, which goes, "You can spread the wings of imagination only within what you have experienced."
"I dare to go through hard and painful experiences," he added. "For example, even when I think: 'I don't want to go because they'll scold me,' I duly go and get told off without making a fuss. Experiences are possible only when you meet other people, so I've tried to have contact with people as much as I can."
Songs with a message
Another point that cannot be overlooked when talking about the music of Super Beaver is that the band's songs have strong and clear messages. Yanagisawa incorporated into the lyrics his thoughts from 2020, the first year of the novel coronavirus pandemic. The title, "Gradation," was on his mind from the early stages of production.
"Since [people] have been physically distanced from each other, it seems they've become more aggressive with their assertions. We've also noticed that sometimes they've even clashed with each other. There are times when what appears to be justice to you turns out to be wrong once seen from the outside. I wanted to conscientiously and carefully express those kinds of hard-to-define feelings once again," Yanagisawa said.
From the beginning, the song depicts how one is emotionally swayed by different sentiments. Then it goes:
"Bokura waraiaitai dake" (The only thing we want is to laugh together).
The lyrics toward the climax sound like someone pouring out emotions:
"Gomenne ni kometa arigato no yo,
arigato ni kometa gomenne no yo,
tsuranatta hontode gradation ni natta,
aimai no nakakara ai o mitsukedasetanara"
(It's like 'Thank you' in 'I'm sorry,'
it's like 'I'm sorry' in 'Thank you,'
if we can find love amid the ambiguities
that have become gradational with layers of
truths).
"Once again the lyrics in the new single are great," Fujiwara said. "People do not only have extreme feelings that can be split into black and white, such as good and bad or right and wrong, but also other feelings in between. The lyrics successfully expressed that."
He admitted that at first he thought the title "Gradation" was not suited to Super Beaver because the word reminded him of only beautiful images. After reading the lyrics for the climactic part of the song, he changed his mind.
"The lyrics seem to be saying it's the layers of truths that are beautiful. I thought that was lovely and very Yanagi. I thought that I wanted to deliver such a sentiment," Fujiwara said.
"Many people have helped and supported our band," Shibuya said. "Since we've met and worked with many people, our band has come to learn the multifaceted nature of people and see things from all angles. This song is very 'us,' and we can give a performance with great depth in the way only we can do."
Uesugi thinks that there are some people who will be saved by this song.
"There are people out there who strive to keep their emotions tidy and suffer because of that. You can say people are alive because they have various feelings. I think it's great that we can sing such a song with our band," he said.
Changing day by day
They all used to listen to different genres of music, but they shared a feeling that certain songs were good. Since they started activities with the band as teenagers, they put what they felt at the time into their songs in their 20s and then their 30s.
"Our lives and everything are connected to the band, which continues to change every day. Otherwise, the band would have stopped growing," Uesugi said.
Their path thus far has by no means been easy. They formed the band in 2005 and made their debut with a major label in 2009 with the single "Shinkokyu" (Deep breath). Two years later, they left the label as well as their management company. As they approached the age of 30, they were still working part-time while younger bands were getting popular, which made them feel miserable at times.
However, they performed as many concerts as possible to explore the Super Beaver sound. They also began to steadily accumulate achievements such as playing concerts at the Nippon Budokan hall and providing theme songs for TV dramas, which led to the band signing with a major label again in 2020.
"We've had experiences of speeding forward only with momentum, fun and unfounded confidence. We've also suffered setbacks that we couldn't have coped with if that was all we'd had, and we spent some time having to confront what's at our core," Shibuya said.
"We now know that music-making is possible with just the four of us, but it's even more fun if we involve various other people and have fun together. That I understand from our experiences," he said.
The music played by the four has enthused so many people. Super Beaver hopes to cherish these days forever. With this simple determination, they will keep moving forward.
Add TheJapanNews to your Google News feed.