MUSIC

YOMIURI NIPPON SYMPHONY ORHCESTRA 2023-2024 SEASON
Sebastian Weigle to Conduct Japan Debut of Anti-Nazi Composition from 1930s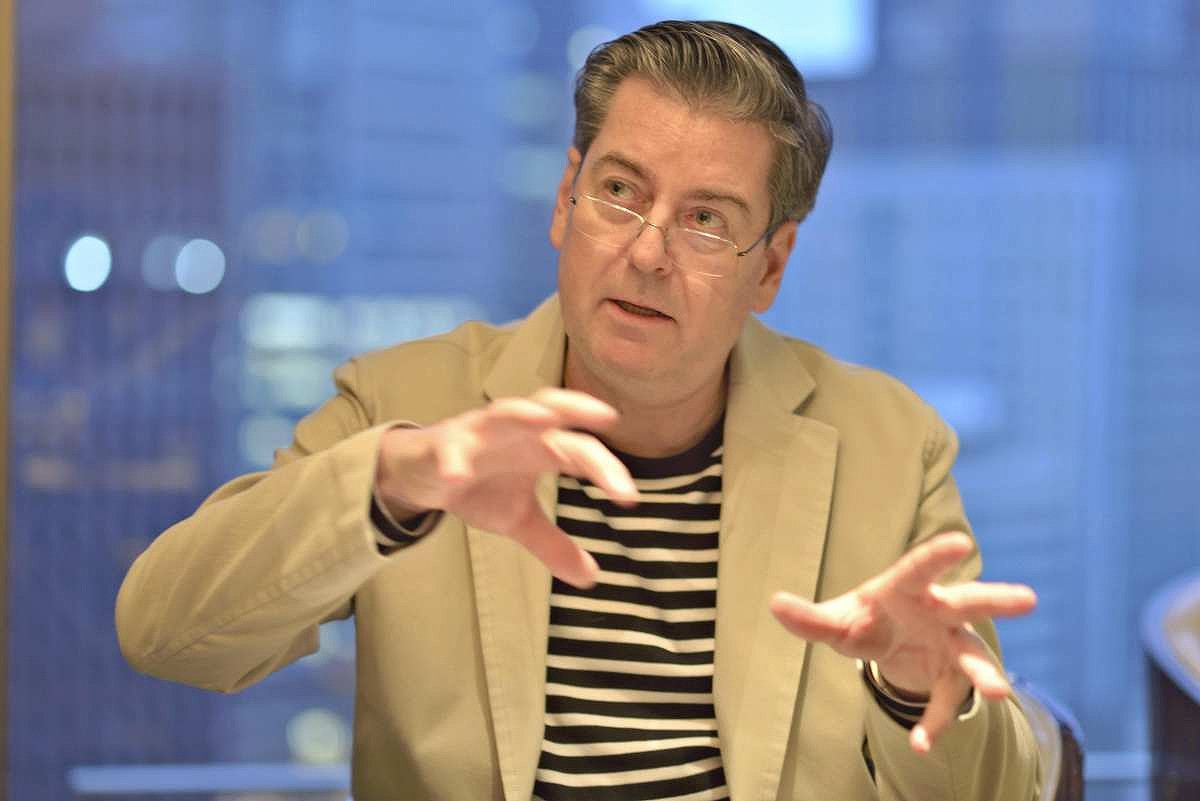 11:01 JST, March 28, 2023
Sebastian Weigle, principal conductor of the Yomiuri Nippon Symphony Orchestra (YNSO) since 2019, shows artistic prowess in conducting both famous masterpieces and lesser-known gems. The conductor recently sat down with The Yomiuri Shimbun for an interview in which he spoke about what to look forward to in the programs he will conduct with the YNSO in the new season as well as his technical mastery in leading an orchestra.
The Yomiuri Shimbun: Particularly eye-catching in the programs for the next season is the Japanese premiere of Hanns Eisler's "Deutsche Sinfonie" in October. What kind of music is this work?
Sebastian Weigle: It's a work on an extraordinary scale with a distinct structure, which requires a chorus, four soloists, two speakers and a large-scale orchestra. A magnificent opus with 11 movements, it takes more than an hour to perform. It's rarely played even in Germany.
Eisler began writing "Deutsche Sinfonie" in the 1930s, with resistance against the Nazis as the theme. During the process of trial and error, he probably thought of Beethoven's Symphony No. 9 "Choral." He decided to add vocal elements, which he excelled at writing. When completed, the work turned out to be an epic piece of music with truly diverse facets, such as a cantata, an oratorio, a pop song and melodrama.
Yomiuri: Why did you select this work?
Weigle: After World War II, Eisler worked in East Germany and composed the country's national anthem. I was born in East Berlin and studied at the music university crowned with his name. I also liked songs written by Eisler, which are lighthearted and easy on the ears. That's why I considered it my mission to conduct "Deutsche Sinfonie."
I conducted it once in Hamburg. It's got both the solemnity of a chorale and power of a labor song. I hope the Japanese audience will appreciate this fruit of pursuit of new sounds in 20th-century German music and a new direction for music.
Need for relaxing music
Yomiuri: Other programs you will conduct include Russian music in addition to German works.
Weigle: Also in October, I will conduct Prokofiev's Symphony-Concerto, excerpts from Khachaturian's "Gayane" and "The Firebird Suite" by Stravinsky. I really love Russian music. I adore those sorrowful melodies instilled with Russian nature and the souls of Russian people. It's got songs that are different from Eisler's, as well as dance rhythms. Both "Gayane" and "Firebird" are ballets, after all.
Yomiuri: You'll also conduct Falla's ballet music "The Three-Cornered Hat" in yet another program in October.
Weigle: Yes! I always want to include lighter music that makes you relaxed in a concert program so that it doesn't end up having only serious works. I used to conduct ballet a lot. When I was the general music director at the Gran Teatre del Liceu in Barcelona, I was really into flamenco. Music needs colorful and vibrantly fun moments at times.
Leading an orchestra
Yomiuri: Your work with the YNSO will be entering a fifth season. How do you feel about that?
Weigle: I find it really easy to work with them. During rehearsals, which are always limited in time, we focus on rehearsing key points. Then the members clear up the problems by the next rehearsal, so we can proceed to the next step. From adjusting the broad flow of music to checking minute details, such as aspects of the bowing of the strings, we have a trusting relationship, and that's producing good results. I feel that the YNSO is steadily improving in its music making.
For a conductor and an orchestra to produce a good result, it depends most importantly on where they want to bring the music and how the conductor brings the orchestra there. To steer music in an even better direction and to choose the right method to do so are something everyone must work on together, not something the conductor alone should determine.
Yomiuri: What kind of development do you expect to see with the YNSO?
Weigle: I'm hoping that I will be able to tour Europe with the YNSO in the near future. I will become one with the YNSO, and together we'll have an experience that is different from usual. That will be a source of great happiness for us and promise an immeasurable sense of accomplishment.
Related stories
---
---
---
---
Add TheJapanNews to your Google News feed.