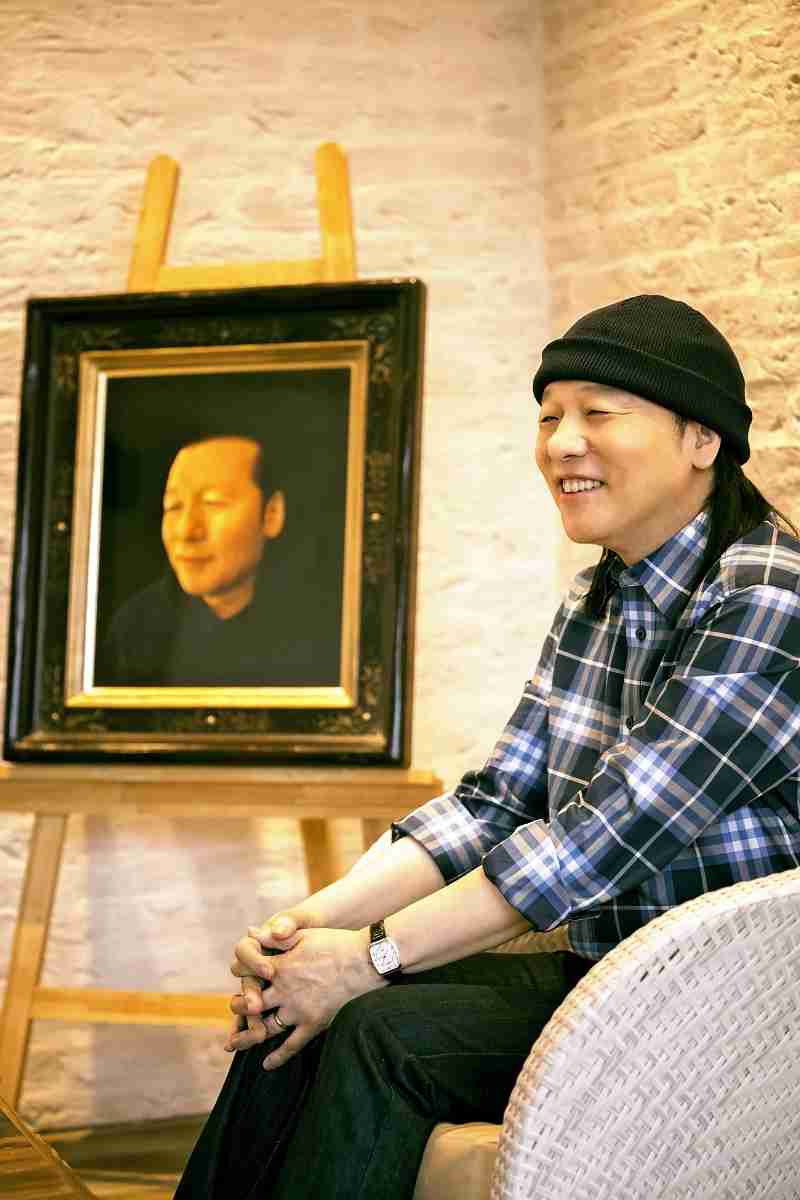 12:00 JST, July 22, 2022
Singer-songwriter Tatsuro Yamashita released a new album, titled "Softly," on the Warner Music Japan label on June 22.
Yamashita has received broad acclaim in Japan, and more recently this popularity has extended overseas due to the international boom of "city pop," a form of pop music prevalent in Japan in the 1970s and 1980s that features a refined vibe.
"Softly" is Yamashita's first album in 11 years. When I asked about the reason for the long interval during a recent interview with Yamashita, he first explained the relationship between concerts and records.
"In the past, music was only performed live, because there were no such things as records," Yamashita said. "About 100 years ago, records emerged as a new medium that could be duplicated. Records increased profitability and concerts took on different role: showcasing the album."
Yamashita released the album "Artisan" in 1991, followed by a nationwide tour. His next tour had to wait until seven years later, when his album "Cozy" was released.
However, since 2008, Yamashita has toured nearly every year.
"I felt that packaged music such as CDs would gradually die out. In fact, the trend was growing in the West. I thought I would have no alternative other than to give concerts if it was hard to make a living from records, so I switched my way of thinking," Yamashita said.
Yamashita at a concert during his 2019 tour
CD production in Japan has been declining since its peak in 1998. Music streaming services started in the mid-2000s, but profitability is far lower than that of CDs.
In view of the shifting market, Yamashita had been focusing on giving concerts, but due to his concern for sound quality, he only performs in halls that hold 1,000 to 4,000 people. This self-imposed restriction means that even in his 60s, he still gives as many as 50 concerts a year. With so much touring, his schedule had only allowed him to release singles "as my physical power and time were so limited," he said.
His focus changed unexpectedly due to the novel coronavirus pandemic. He was forced to stop giving concerts for the last two years.
"As a result, I had a lot of spare time. So I decided to make an album," he said.
Fortunately, digital recording technologies have improved as of late, enhancing sound quality, which is Yamashita's greatest concern, and facilitating his music production. Additionally, although 11 of the 15 songs on the new album had already been released as singles, they were completely remixed to achieve a dramatically improved sound quality.
Modern sound
"Love's on Fire," a new track on "Softly," has also benefited from the improved sound quality.
The song is based on dazzling synthesizer sounds, which are popular in the West.
"When listening to global charts of music streaming services and the American Top 40, I feel there are a lot of these sounds, where a melody is changed overtop a repeated simple chord progression, and variation is created with melodic stops and starts. This is something I've wanted to do, since I've been interested in these arrangements. It's different from the 1980s. Creating such sound images was not possible even in the 2000s."
Yamashita asserts that 70% of the composition for each musical piece comes down to arrangement.
He said: "Arrangements decide the musical trends of an era. In other words, music made to fit an era tends to quickly become out-of-date. I'm always thinking about how to create sound images that will stand the test of time."
He added that recording engineers' contributions are also indispensable for making music that always sounds new.
Yamashita cited Ben E. King's "Stand By Me" as a typical example.
"The bass intro is timeless," he said. "Engineer Tom Dowd made a major contribution to that piece."
Noteworthy among the songs on the new album is "Reborn." It had already been released as the theme song for the 2017 film "Namiya Zakkaten no Kiseki" ("The Miracles of the Namiya General Store"). I sensed Yamashita's special affection for the piece from the fact that it comes last on the album.
The song is sung by actor Mugi Kadowaki in the film and also played on harmonica. Yamashita himself sings it in the end credits.
Yamashita says that creating the song was "one of the most difficult tie-up works" for him.
Its unique floating atmosphere, heartbeat-paced drumming, children's chorus, and emotional guitar solo are all marvelously arranged and well worth a listen.
The lyrics are also moving as they are a message to someone now deceased.
Yamashita says that the lyrics "Tamashii wa kesshite horobiru koto wa nai" (The soul will never perish) and "Sukoshi dake no sayonara" (Just a little goodbye) are in line with the story of the film and also describe his view of life and death.
"In the last 10 years or so, I lost about 10 people who were important to me," Yamashita said.
"The mission of pop music is to affirm human existence and serve the public," he added.
Add TheJapanNews to your Google News feed.