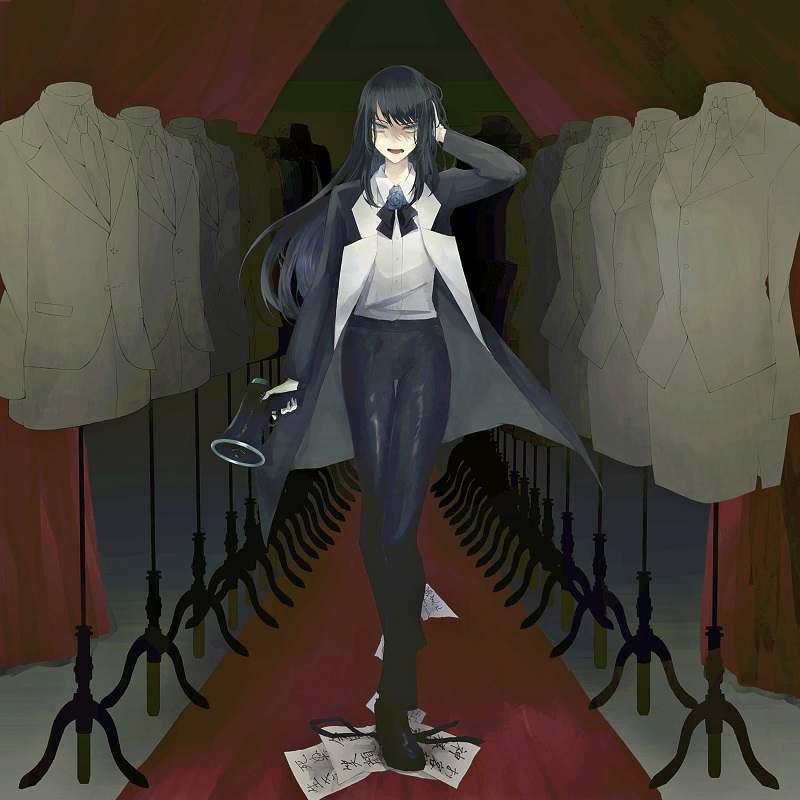 11:00 JST, May 27, 2022
"Ussee, ussee, usseewa!" (Get lost, you're annoying!)
Singer Ado caused a sensation last year with her scream-like singing of this lyric in the song "Usseewa." The expression in the title means noisy or annoying, and is often said to shut someone up.
In January at the age of 19, Ado released her first album, "Kyogen," which reached No. 1 on the Japanese charts. She's won the admiration of a wide range of fans, especially young people.
The reclusive star never appears before the media, but recently spoke to The Yomiuri Shimbun in an online interview. Her voice was calm as she answered the questions, and she laughed cheerfully when the conversation turned lively.
We began by asking about her lauded first album.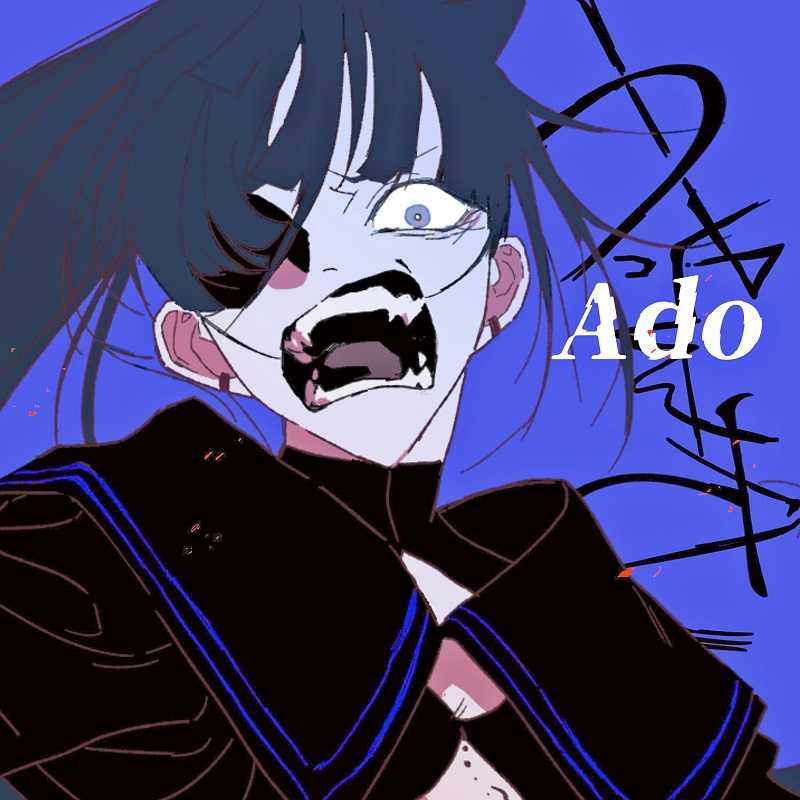 Ado: I was able to deliver to you all something tangible, an album, which many people have listened to. It was a dream I hoped would come true. The songs in "Kyogen" were created by my favorite vocaloid producer [people who compose songs using vocaloid voice synthesizer software].
Vocalo [vocaloid voice synthesizer software] has an even bigger presence than when I was in elementary or junior high school. I was happy that prominent people in the genre, who are at the center of this movement, were involved in my album.
But all the songs were difficult to sing. I was like, "Puh-leeze!" (laughs) I listened to a vocalo demo and thought: "What?! Where can I breathe?" I usually do my recordings all alone in a recording booth. There's one administrative person at the studio, but I shut myself away in the booth. So, it's been a battle with myself because I can't finish unless I work hard.
"Usseewa" is like an explosion of depressed feelings. Ado did not write the lyrics, but the song became a big hit because of her expressive ability, which she has cultivated since she was a child.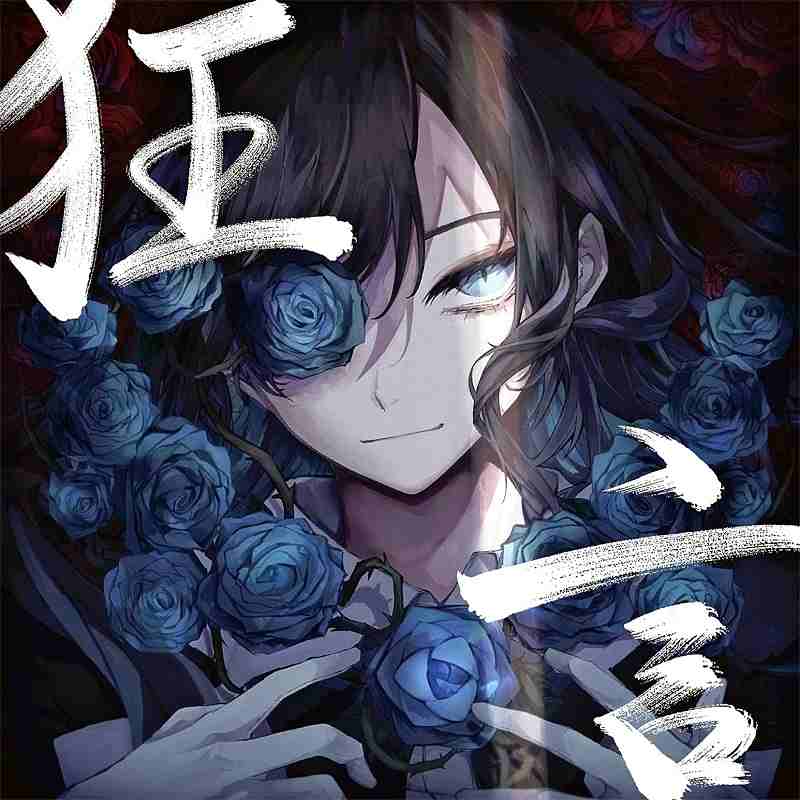 Ado: I have no idea why I sing the way I do. In the beginning I used to imitate the parts I thought were good by utaite singers [who post videos of themselves covering songs on social media] and learn from the distinctive singing of artists like Ringo Sheena and Yoeko Kurahashi.
When someone imitates me, it makes me happy. But I was shocked when I saw a little child singing "Usseewa," I thought, "You shouldn't say usseewa at such a young age." (laughs) I never thought it would reach children. It brought me unexpected joy.
I've been listening to vocalo music since I was a first grader in elementary school. I learned about utaite singers when I was a fifth or sixth grader. They completely changed the image I had toward "people who sing."
Until then, I had thought singers were people in flashy costumes who proudly sang on TV, so I'd have no chance. With utaite, however, you don't know what kind of people they are. Sometimes you don't even know their gender or age. Those people, who pursue their activities under a pseudonym, are cool and mysterious. They're like anime, which I think is great.
Vocalo is a part of music culture in contemporary Japan. It was Ado's starting point as well.
Ado: Vocalo really is fascinating in many ways. For example, [vocaloid synthesizer character] Hatsune Miku has dozens of voices, and vocalo producers create music in various genres, from rock'n'roll to jazz and rap. Vocalo is seen as a voice, but it's close to a musical instrument. That's why it's so versatile. It has an ocean of appeal. I'm sure its world will develop further.
I released the album not as the artist Ado but as the utaite singer Ado. Since vocalo is very popular now, there should be a big difference in the word I choose to describe myself, I think.
In March, I released the new song "Eien no akuruhi" (The day after eternity) via streaming. It's a love song that repeats "I love you" many times. By straightforwardly conveying the words of love, I've felt my ability to deliver a message has improved.
I want to continue standing on stage as the utaite Ado and get on with my activities as someone very close to vocalo in the future as well. I'm here now thanks to vocalo. I'm just a boring 19-year-old, but I hope "utaite Ado" will be a starting point for many people to learn more about the world of vocalo.
Keywords to learn more about Ado
Vocalo
Vocalo is vocaloid voice synthesizer software, often abbreviated as vocalo in Japan.
Input melodies and lyrics into this software and you can create songs as if they're being performed by a professional singer. Hatsune Miku, released in 2007, is one of the most popular virtual characters and software in the genre.
Utaite singer
Utaite, originally a colloquial alternative for singer, has been used lately to denote people who post videos of themselves singing covers. The internet is their main arena, and they often become popular without revealing their name, age or actual appearance. Especially popular are those who cover songs created by vocaloid producers using the "singing voices" of a vocaloid voice synthesizer, because they skillfully sing songs that are not supposed to be sung by a human being.
Ado started her activities as an utaite singer around the time she was in the second year of junior high school and made her major-label debut at age 17. The clarity of her beautiful voice singing high notes contrasts memorably with its weighty sound in a lower range. She also drew attention with her versatile singing techniques, such as her ability to produce a rumbling voice. She has never released photos of herself but conveys her unique view of the world.
She made her major-label debut through Universal Music with "Usseewa," which was released on streaming in 2020. Her hit songs since then include "Gira Gira" and "Odo."
Add TheJapanNews to your Google News feed.