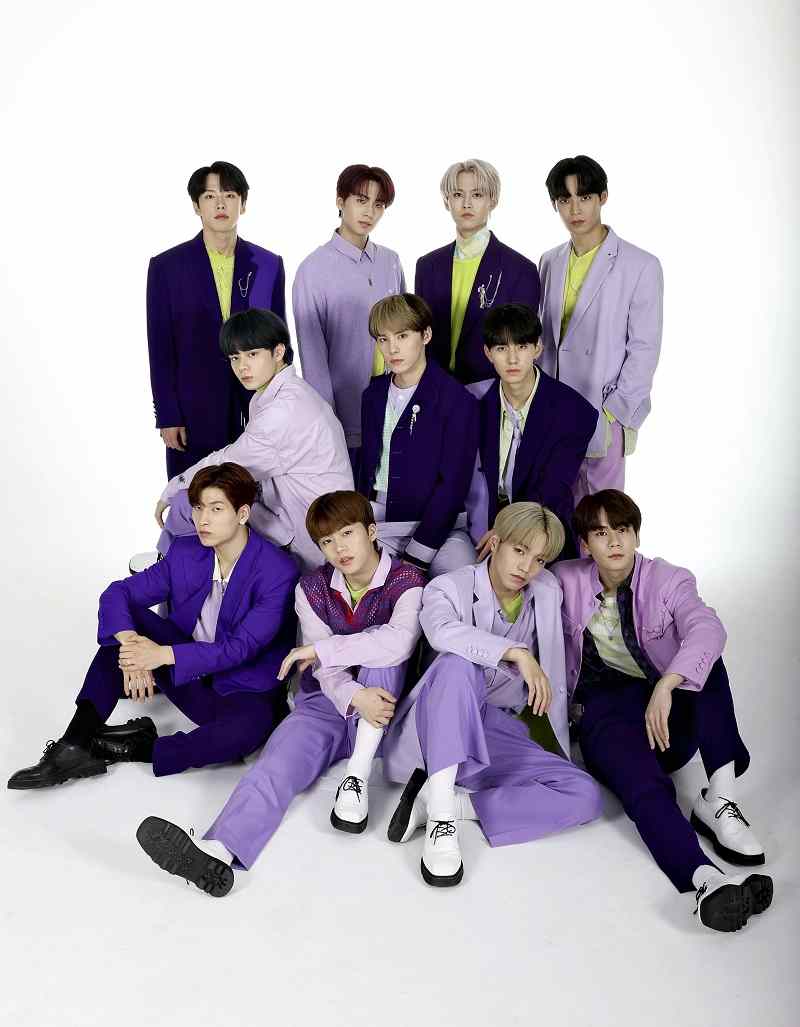 11:00 JST, September 24, 2021
With the Aug. 18 release of their newest maxi-single, "Stranger," 11-member group JO1 (pronounced jay-o-one) debuted at the No. 1 spot on the Oricon weekly singles chart.
Born from an audition program looking to launch the next globally successful boy band, JO1 has all the makings of a star-studded group — well-coordinated and pinpoint dancing, solid singing abilities and dazzling good looks. Add these to their laughter-filled banter and distinct personalities and their abundant charms make the group highly sought-after.
Among the tracks on this new maxi-single — the group's fourth — is the lead song "Real," which boasts quite a stylish sound.
One of the single's themes was that of "meeting a new, unknown version of oneself."
"The theme is perfectly suited for JO1, as we're now in our second year," said Ren Kawashiri, one of the group's members. "I'm sure that we'll continue doing new, challenging things and experience many new emotions. We hope people will get a sense of the greatness and potential born from those efforts in the single."
Member Keigo Sato said: "I feel we've changed a little from people we used to be. We've matured, for one thing."
Shoya Kimata added: "We've become a little more sophisticated. It's our first step toward reaching our prime."
Issei Mamehara agreed.
"The photo of us in our jackets and our music video tells how we've come to look and behave more like adults," he said.
Analyzing the maxi-single's contents, Junki Kono said: "All the songs have an underlying power to them. JO1's power of expression comes out in full force."
Sho Yonashiro said: "It's not just the tunes. Our choreography is also unlike anything we've done before. I think it's a 'new' single in every sense of the word."
The maxi-single's production proceeded while the boys maintained their busy work schedule. They participated in online lessons and repeatedly practiced late into the night to improve their performance.
"We couldn't have done it without teamwork," Ruki Shiroiwa said, looking back on the process. "I think we were able to give our best in the single."
In the video for "Real," members at times dance in pairs and touch each other sensually.
"The sheer number of combination dances in this single is one of its highlights," Takumi Kawanishi said.
"That's right. The formations are very interesting," added Shosei Ohira.
Shion Tsurubo said with a smile: "I found all the songs difficult to sing. One of the songs, 'Stay,' was especially difficult because it's in such a high key. I'm proud of my performance."
Sukai Kinjo added: "This time, however, I was able to sing while expressing my individuality. Through singing, I was also able to meet an unknown version of myself."
Like a real family
JO1's 11 members were selected from among 101 contestants via votes cast by viewers of Produce 101 Japan, a popular audition program. The group made its debut last year.
"If it weren't for the people, we wouldn't be standing here," said Mamehara.
Kawashiri said: "We were able to debut because they voted for us. When I look at the other members, I feel as if I can see their fans. I want to thank them for their support."
In the second year since debuting, the group is steadily growing.
"Our singing abilities have greatly improved," Kinjo said. "Listening to the other members' singing, I think to myself, 'These guys are good.'"
Tsurubo said: "That's right. When I listen to our songs from around the time we debuted, I feel like I want to record it all over again because we sound better than we did then."
"Our teamwork has improved, too. Now, we can record video messages without a retake." Ohira said with a grin.
Kimata said with a smile: "We've become much closer over the past year."
"We've spent more time with each other than we have with our own families. I can even guess what everyone is about to do before they actually do it," Sato said.
"Give me a break!" said Kawanishi in response, with a laugh.
Shiroiwa said: "I think this year is critical for JO1. We need to work harder to improve our skills and grow as performers so that we can branch out a little."
"We are aiming to be the world's top performers. To be globally active and successful, we first have to become a group that can represent Japan," said Yonashiro.
Kono said: "We always talk to each other about our goal of becoming Japan's biggest group. It's hard to put it into exact words, but we're all working hard with that same goal in mind."
Add TheJapanNews to your Google News feed.