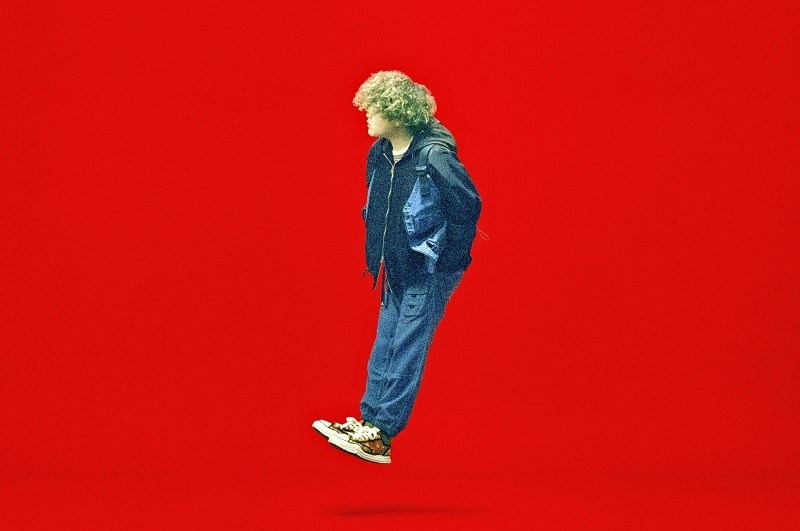 10:30 JST, June 25, 2021
"If I didn't feel like a song I made a year ago is terrible, I'd quit being a musician," musical artist Vaundy said in an interview with The Yomiuri Shimbun. "I have to go beyond those songs the next year." A mild smile accompanies such powerful words.
Vaundy has quickly accumulated a fanbase with songs he released from 2019 to 2020. His catchy, memorable melodies and melancholic singing have spread throughout social media and are now much beloved. In April, the hitmaker released a new song, "Shiwa-Awase" (Joining our wrinkles) from SDR Inc. for online streaming, further adding momentum to his career.
The rising star first became known for the song "Tokyo Flash," which was released in November 2019. Soon after, his "Fuka-Koryoku" became a success.
The 21-year-old artist is studying design at university.
As a child, music was as much a part of his life as daily meals, he said. As his mother was a singer in a jazz band, music was always played at home. He often went to sing at karaoke with his family and friends, too.
"Whenever I sang, people praised me, and it made me so happy," Vaundy said. "That feeling magnified and probably made me what I am today."
As an elementary school student, he dreamed of becoming a singer, and while in junior high school he started writing his own songs. At one point he thought of working in the anime industry, but when he was a high school student and playing music by himself after being in a band, he became determined to be a professional musician. The experience at a music school where he learned how to make hit songs and other important elements played a big part in that decision, he said.
However, "I think about music for only about 5% or so of each day," he said.
Once he switches to music mode during that 5%, however, he gets into it to a surprising degree.
For instance, if he comes up with a good phrase while taking a bath, he immediately starts working on it while throwing on some clothes. "I no longer get really cold after taking too long of a hot bath," Vaundy says with a laugh.
He creates music mainly on a computer. Once he has a basic phrase, he composes the song by adding and removing various sounds to it.
The chorus is particularly important, he said.
"Just like in design, there is a general framework of what is considered good music. Having a good chorus for each song is one of the strategies I learned based on my analysis of how to become successful in Japan," Vaundy said. "Some people say that having such a framework constricts their creativity, but for me, it's interesting to fit my original ideas into it."
For "Shiwa-Awase," a song made for use in a TV commercial, he particularly focused on creating a strong chorus. It is a soft power ballad that describes the pain of bidding farewell.
The song begins with Vaundy singing quietly before it suddenly switches to him almost crying out as he sings the powerful chorus. His belting out of the lyrics "Kawaranai" (We won't change), resonates with listeners.
"I have to take a deep breath just before the chorus," Vaundy said playfully. "Otherwise, my voice can't support the notes. Maybe I should have set the notes a little lower."
He added: "I believe people started singing songs to better convey their feelings to others. When we have something we need to tell others, they are mere words. Adding rhythm and pitch makes them easier to memorize and convey to other people. It's another way of communicating apart from writing or speaking."
He says he plans to release many songs this year. He also practices hard as a musician with the hopes of giving many live performances.
"Musicians must be like scientists," Vaundy said. "We should always experiment and evolve what we discover into new music.
"I hope my works will be published in school textbooks someday," he said. "I mean, I want to create something that can be passed down to future generations."
Vaundy has his sights set on expanding his career into the global music scene. His abundant energy makes him worthy of having high expectations.
Add TheJapanNews to your Google News feed.