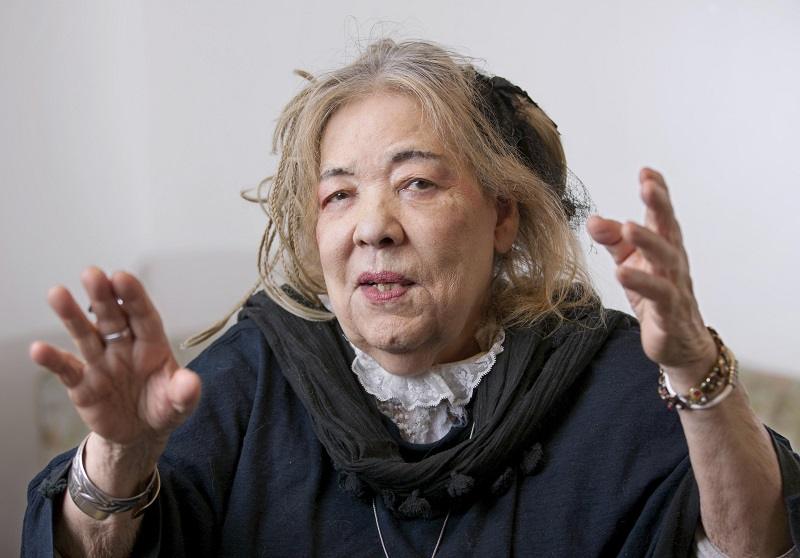 17:39 JST, June 17, 2021
Despite the social disruption of the COVID-19 pandemic, one pianist is pushing ahead with her concert schedule. Fuzjko Hemming had a major hit as a professional pianist in 1999 with the CD "Kiseki no Campanella." Now aged 88, she is as popular with her audiences as ever.
Since returning from the United States in March last year, she has been obliged to remain in Japan.
"In the past year, I haven't stepped outside," she said, partly because her legs are weak. And over the interim, both her brother and a close friend passed away.
"Last year was a sad year," Hemming said. "These days, only bad things happen."
Be that as it may, her concert schedule still goes on. Wherever she puts on a show, tickets sell well and her loyal fans flock to see her.
In recent years, she has mostly given solo recitals or joint concerts with a chamber orchestra. This spring, she performed with members of the NHK Symphony Orchestra, playing Mozart's Piano Concerto No. 21 and the second movement from Chopin's Piano Concerto No. 1. Her recent solo recitals have featured Chopin's Etudes and Liszt's "La Campanella" among other pieces.
With confidence in her playing style, she has no qualms about what titles make it into her programs. What makes her happiest is seeing an audience enjoy her performance.
"When you respond to requests from the audience, it always becomes like a concert of popular classics," she said. "But it's important to only play the well-known masterpieces."
Over the years, her favorite composers have stayed the same: Scarlatti, Bach, Schumann, Chopin and Liszt. But the way she plays their works has changed. For example, looking back at her 1973 live recording of "La Campanella," she said, "That performance was just about playing the work at an incredible speed. What horror."
Her harsh criticism of the recording was because "I was merely concerned with playing it accurately."
Conductor Kristjan Jarvi, who performed with Hemming and the MDR Leipzig Radio Symphony Orchestra in 2019, is said to have spoken appreciatively about her non-academic style.
"I was a bad student at music college because I don't stick to the score," she said.
To Hemming, it is more important to feel the composer's spirit than to follow along accurately with the score.
"Music is close to faith," Hemming said. "I don't think people who don't believe in God can give a good performance."
She is convinced that the acknowledgment of a super-presence beyond intellect or logic and the immersion of oneself in that consciousness are themes that move people's hearts, regardless of whether the performer is skilled or not.
She continues to receive many requests to play certain pieces outside her repertoire, such as Ravel's Piano Concerto, Mussorgsky's "Pictures at an Exhibition" and Chopin's Ballad No. 4.
"I need to spend a long time to master one piece. I practice so hard every day that it makes me sick," she said. But she added, switching to a pleasant tone, "When I see a packed auditorium at my concert, I feel uplifted."
She truly is an entertainer.
Fuzjko Hemming will give solo recitals at Omiya Sonic City in Omiya, Saitama Prefecture, on June 18; Kioi Hall in Chiyoda Ward, Tokyo, on June 24; and at Festival Hall in Osaka on June 27.
Add TheJapanNews to your Google News feed.