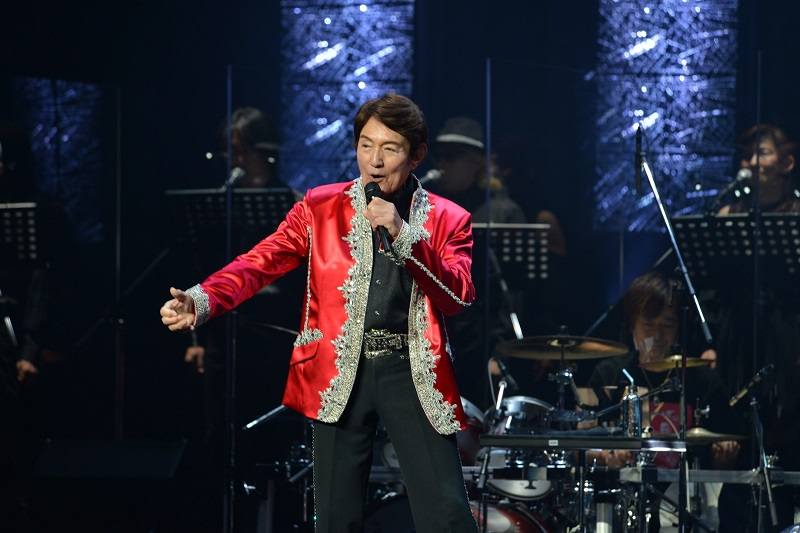 10:39 JST, June 11, 2021
Last month, I went to a concert commemorating the 60th anniversary of the singing career of singer-actor Isao Sasaki, who is famous for singing the theme song of TV anime "Uchu Senkan Yamato" (Space Battleship Yamato). Since it was a concert held amid the pandemic, various infection prevention measures were put in place. Audience members had to have their temperature checked and sanitize their hands with alcohol. They also had to wear a mask, and clapping was the only means allowed to show appreciation. Still, I indulged myself in enjoying the music since it was my first live show in a long time.
The concert opened with the Yamato theme song, of course. And tears readily welled up in my eyes as soon as I heard Sasaki singing the song with the orchestra. I was deeply moved by the song because the story of Yamato — which is about the spaceship's crew that goes off to outer space in search of a radiation removal machine to save the Earth from the verge of destruction — seems to overlap the difficult situation the world is currently facing. I felt the other anime theme songs that he sang, such as the one for "Ginga Tetsudo 999" (Galaxy Express 999), also gave off a different vibe from the time when the shows were on air.
Sasaki's voice, which was full of emotion as he sang, soothed our hearts tired from the pandemic. And his powerful rendition of theme songs from TV anime shows featuring giant robots, such as "UFO Robo Grendizer" (UFO Robot Grendizer Raids), helped to lift our spirits and encouraged us to look forward to the future.
Sasaki, who originally debuted as a singer and was dubbed the Japanese Elvis Presley, sang songs other than anison (anime songs) as well. He has performed a wide range of songs over the past six decades, from his own songs to covers of hit songs from years ago.
For his concert, he also chose more recent songs and was joined by guest singer Mitsuko Horie in a passionate rendition of the duet "Zenkai Gattai! Juragaon" from "Kikai Sentai Zenkaiger," this year's TV drama in the Super Sentai series. The audience applauded enthusiastically at times and appreciatively at others to show him support and express their gratefulness.
I was quite surprised when he casually said with all smiles, "I've turned 79!" — especially with him singing a total of 24 songs, including encores, at the concert. The luster of his voice, his powerful stage presence and his movement to the rhythm of the music — all made it inconceivable that he was going to be 80 in a year. I, along with many of his fans, listened to him sing when we were children, and here we were still appreciating his music and sharing the same space with him. It was truly a miracle.
Toward the end of the concert, tears welled up again and ran down my cheeks when I heard the line "Maketa to omoumade ningen wa makenai" (People won't lose until they think they've lost) from "Kimino Seishun wa Kagayaite Iruka" (Is your youthful life shining?), the theme song of "Chojinki Metalder." As I watched Sasaki singing and pumping his fist in the air, I became filled with renewed fervor to live my life in a way that is fitting to the inspirational songs.
As part of COVID-19 preventive measures, there was no flower stand or flashy cheers for the singer during the concert. But there is no doubt those measures did not dim the light of the event, which certainly touched and illuminated the hearts of the audience at the venue and those watching via livestream.
Add TheJapanNews to your Google News feed.